Logitech G502 Proteus Core Gaming Mouse and G240 Cloth Gaming Mouse Pad Review
By
Logitech G502 Proteus Core Gaming Mouse
Color me surprised when I found out that the Logitech G5 design, in use since that mouse first appeared in 2005 and based off the also legendary MX518, was being replaced by the ergonomic shape being used for the G602. The wild success of the G5 and the various G500 updates have perhaps culminated to be amongst the top, if not the defacto favorite gaming mice for nearly a decade. Logitech hasn't extinguished the original MX518 shape as it continues on as the G400s today.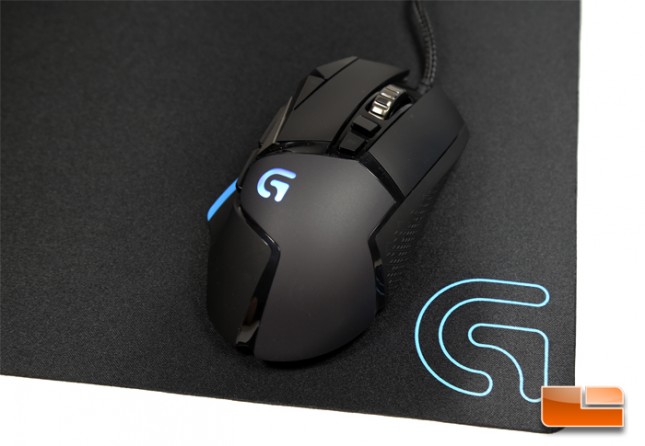 The G5 and G500 legacy weren't the only reason to suspect why such a design wouldn't be effectively retired. The G602 and the radically different G600 MMO mouse are both still active products. Yet, Logitech has presented us with the G502 Proteus Core which brings together some familiar G500 features under a new shell.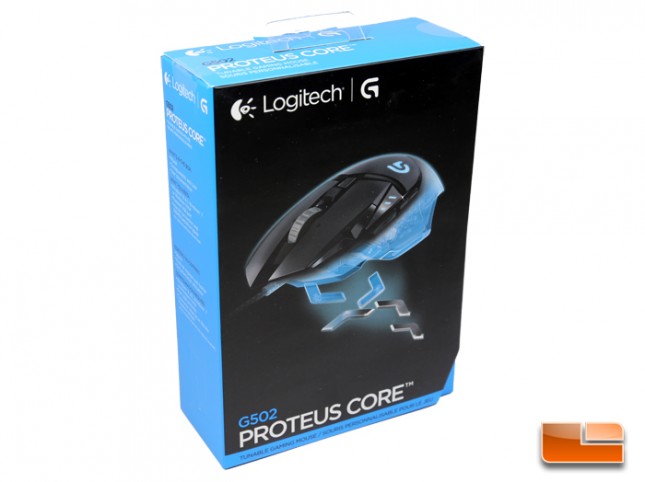 Returning features from the G500s include weights for adjustable mouse mass and balance, on-the-fly DPI switching, dual-mode hyper-fast (inertial) scroll wheel, braided cable, and onboard memory for profile storage. New features to the Logitech G502 Proteus Core are a new optical sensor that can track up to 12,000 DPI and 11 programmable buttons one more button over the 10 buttons on the G500s. The adjustable weighting has also been redesigned with a new look and new magnetic locking cover. The G502 Proteus Core comes with a 3-year warranty and is available at Amazon for $79.99 shipped.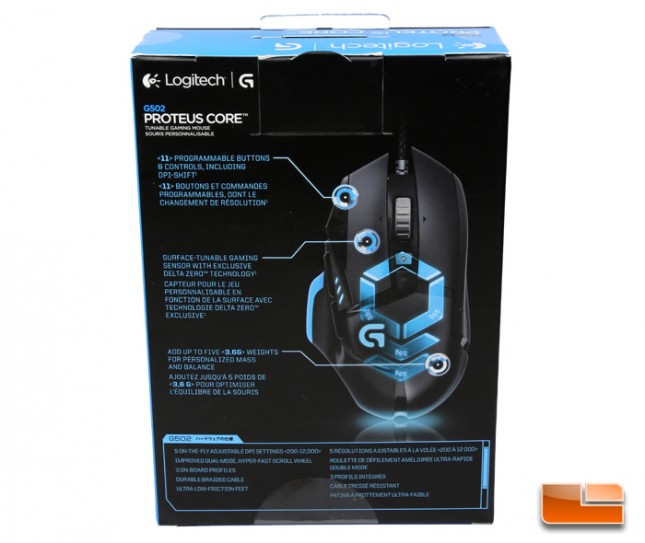 Logitech G502 Proteus Core Gaming Mouse Features:
11 programmable buttons and controls, including DPI-shift
Surface-tunable gaming sensor with exclusive Delta Zero technology
Add up to five 3.6g weights for personalized mass and balance
5 on-th-fly adjustable DPI settings (200-12,000)
Improved dual-mode, hyper-fast scroll wheel
3 on-bard profiles
Durable braided cable
Ultra low-friction feet
Logitech G502 Proteus Core Gaming Mouse Specifications:
Tracking

Resolution: 200 12,000 dpi
Max. acceleration: >40G
Max. speed: >300ips

Responsiveness

USB data format: 16 bits/axis
USB report rate: 1000 Hz (1ms)

Glide

Dynamic coefficient of friction Mu (k): .103
Static coefficient of friction Mu (s): .153

Durability

Buttons (Left / Right): 20 million clicks
Feet: 250 kilometers

3-year warranty
Logitech also sent us their G240 soft cloth gaming mouse pad ($15.95 shipped) which we'll be looking at further in the review. The G240 along with the G440 hard gaming mouse pad ($29.99 shipped), mark Logitech's first foray into the gaming mouse pad market. Diehard Logitech fans now have another piece to add to their Logitech gaming setup.