Logitech G502 Proteus Core Gaming Mouse and G240 Cloth Gaming Mouse Pad Review
By
Looking around the Logitech G502
The Logitech G502 Proteus Core comes with a set of weights, a quick start guide, and warranty information. Drivers and software are not included and must be downloaded from the Logitech website.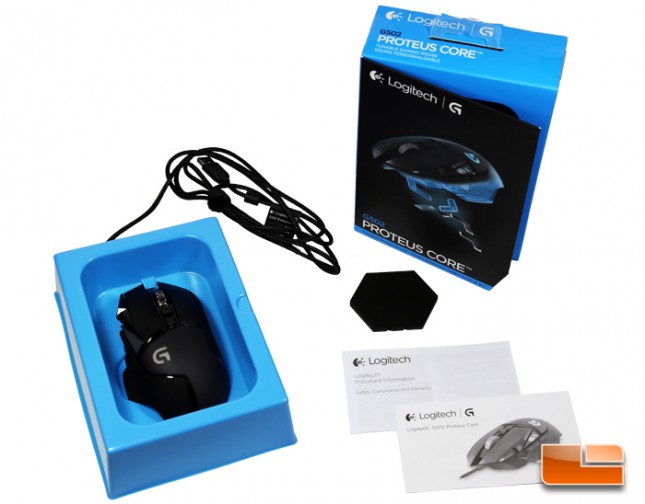 The size of the G502 isn't unusual measuring at 5.17 x 2.96 x 1.62 inches / 13.12 x 7.52 x 4.11 cm (LxWxH) and is actually very close to the measurements of the MX518 and G5. The G502 effectively has slightly less width if the thumbrest is not accounted in the measurement.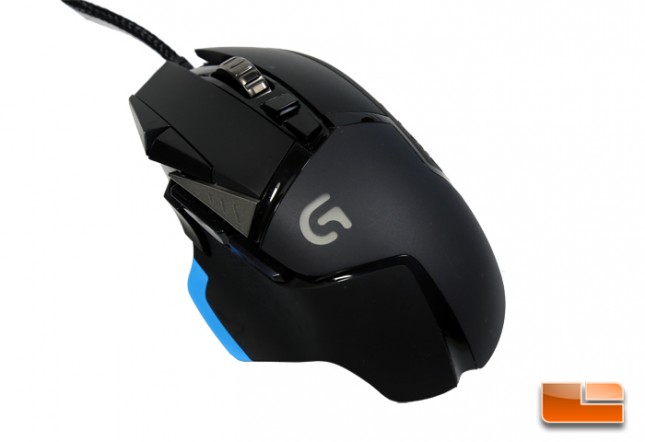 The G502 has a 6 ft. (1.83m) long braided cable ending in a USB plug. A cable tie is attached to the cord for managing the length.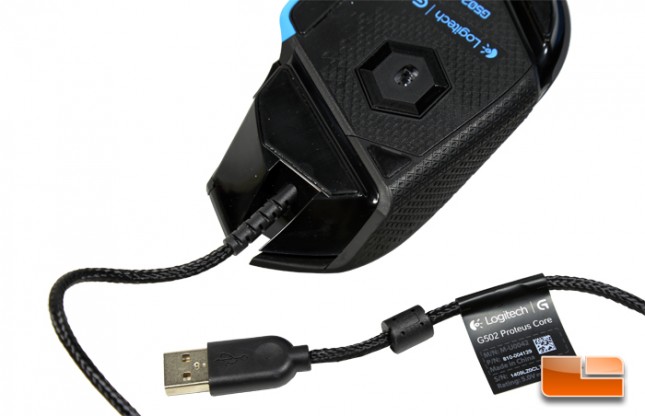 All of the 11 buttons including the tilting scroll wheel are programmable in the mouse customization software.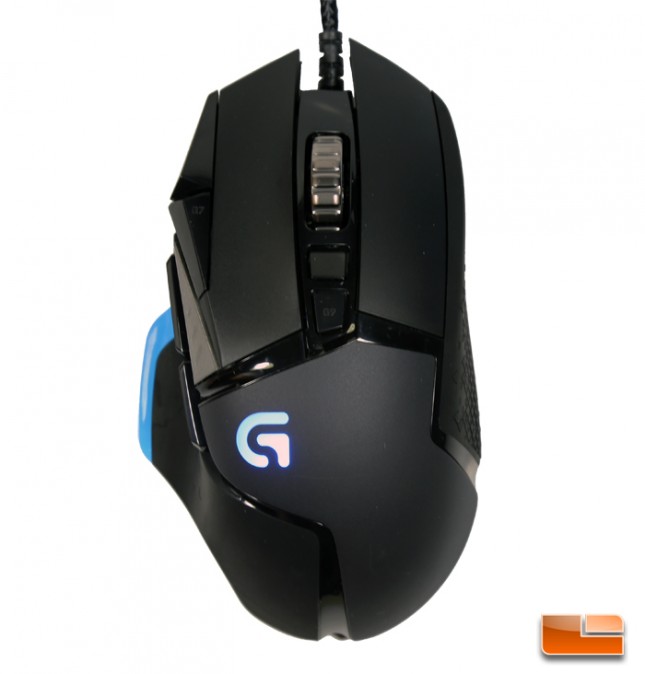 The Logitech Gaming G logo glows a steady blue and can be turned off from the Logitech Gaming Software. Three LED indicators mark the profile being used in teal LEDs or the tracking sensitivity in blue LEDs. The indicator LEDs will glow for a few seconds after a profile or sensitivity change before turning off.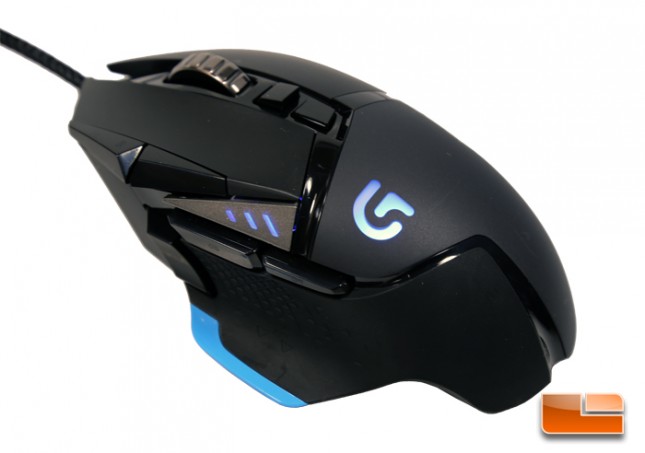 Three thumb buttons are positioned above the thumbrest. Two buttons sit above where the thumb rests on the textured grip and another is placed where the tip of the thumb rests.
The G502 is best suited for the palm grip as its length and roundness fit under and supports the palm and fingers.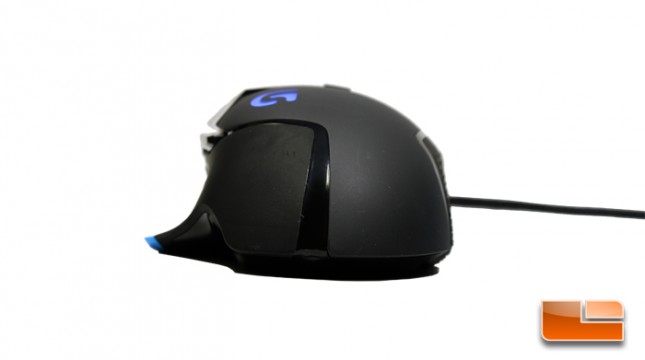 Most of the mouse surface is hard plastic with some glossy lines. On one side where the pinky finger rests is a textured rubberized piece.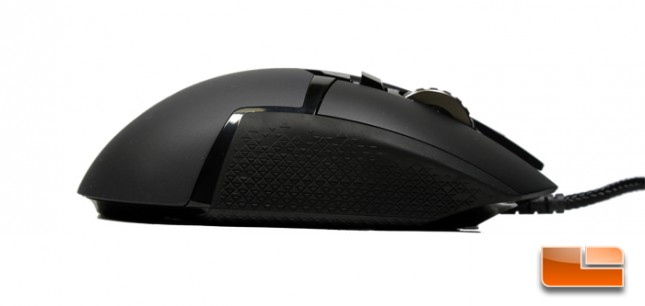 The metal scroll wheel can be switched between conventional click scrolling and inertial scrolling. Pressing the hyper-scroll button acts to unlock the ratcheting mechanism that limits how far the scroll wheel spins.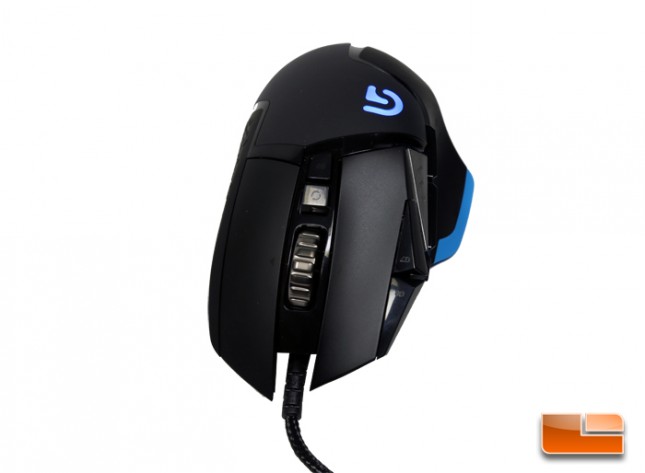 Plastic feet on the bottom of the mouse provide smooth contact and glide on surfaces.
The new optical sensor can track up to 12,000 DPI and in conjunction with the Logitech Gaming Software can be tuned to adapt to the surface the mouse is being used on.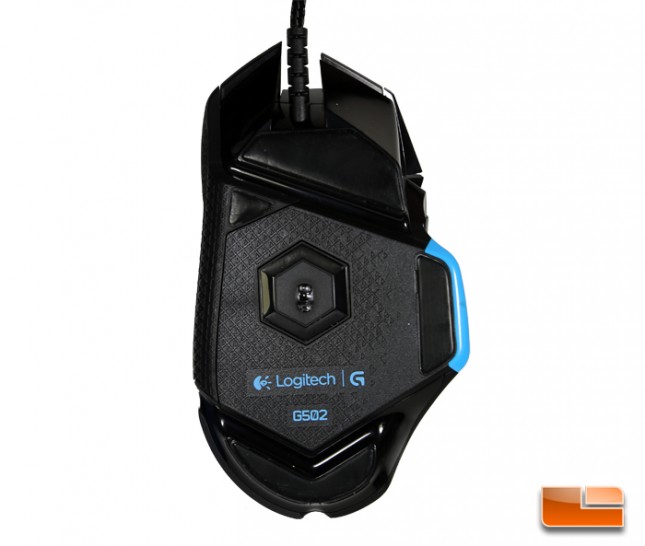 Around the optical sensor is the compartment that can hold weights. The cover is held in place by a magnet and can be opened by lifting along the blue accent on the thumbrest.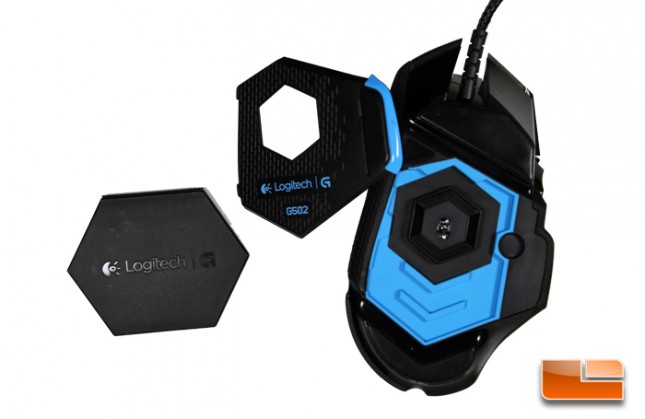 The chevron shaped weights each weigh 3.6g and are held in the weight compartment by friction.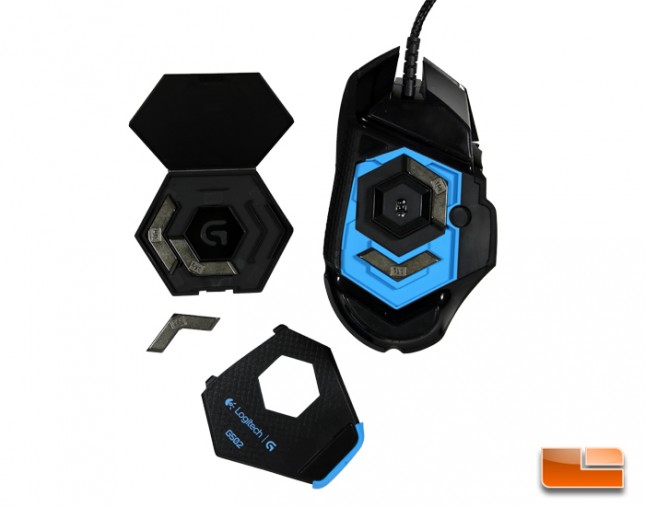 Compared to the G5 with its weight compartment popped out as seen on the right, the G502 Proteus Core has more in the way of modifying the center of gravity.