Linksys WRT1900AC Dual Band Smart WiFi Wireless AC Router Review
By
Linksys WRT1900AC: Final Thoughts & Conclusions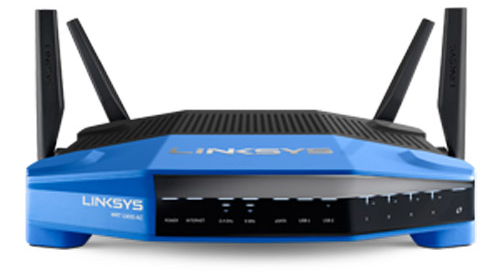 The Linksys WRT1900AC Dual Band Wireless AC Router turned out to be a solid device that had us wanting more. The initial thing that hits you with this device is the sheer size of the router. You will certainly need to clear out space on your desk to put this router. The WRT1900AC does have slots on its feet so that you can mount it on the wall or ceiling but you definitely need some wall mounting hardware so that it doesnt pull the sheet rock off your wall.
With an MSRP of $249 (Street price $234.77 shipped), we expected this router to lead all categories and competitors. Unfortunately, we found that router was by far the slowest 802.11ac router we have tested. Even after multiple set ups and configurations, we were not able to yield any speeds above approximately 300Mbps throughput. This is roughly 1 times slower than how the Netgear Nighthawk R7000 performed. (By the way, the Netgear Nighthawk AC1900 R7000s MSRP is the same as that of the Linksys WRT1900AC but can be found for~$50 cheaper at $187.42 shipped)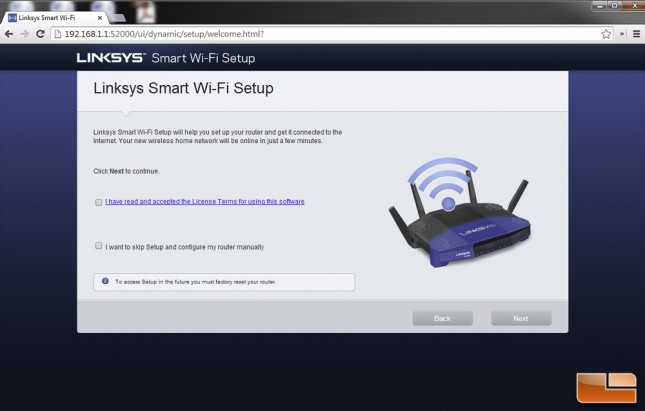 The engineers and designers at Belkin/Linksys did a great job putting together a GUI that is intuitive and easy to use. Beginners can use the included Setup Wizard to configure their network while power users can just right in by typing in the routers IP address to set the router up. Of course if you are a fan of Open Source Router Firmware, you will be pleased to know that the Linksys WRT1900AC supports Open Source DDWRT, OpenWRT, and Tomato) so that users can push the boundaries of the router.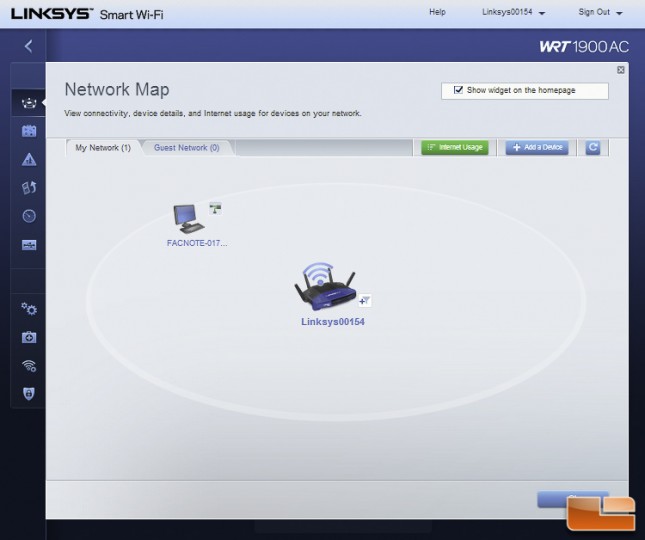 The built in firmware we used for this review was version 1.1.8.161917 (which we upgraded from firmware version 1.1.7.160177). One of the most notable additions to the new firmware was the inclusion of the option to make the WRT1900AC into a wireless bridge. This is fantastic news for those who are trying to extend their 802.11ac Wi-Fi signal. For anyone who has multiple gaming consoles or a smart TV or set-top box (like Roku, or DIRECTV) that thrives on a network connection, using an wireless-AC bridge is worth its tremendously valuable.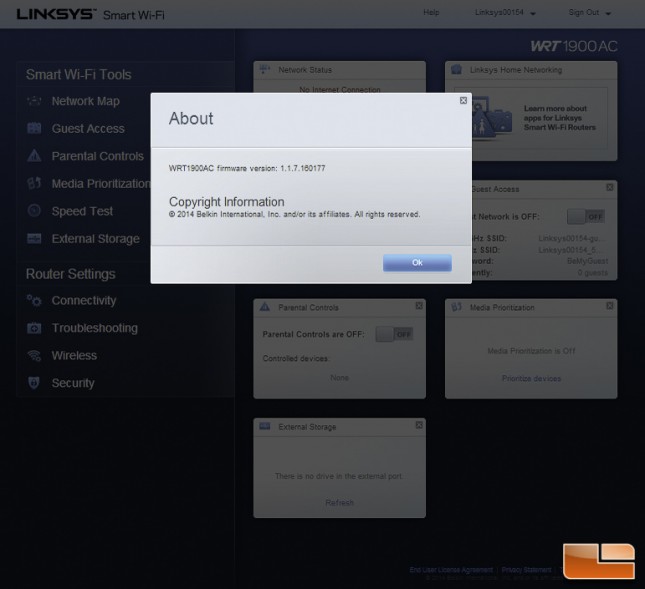 The Version 1.1.8.161917 firmware did come standard with a number of robust features: Network Map, Guest Access, Parental Controls, Media Prioritization, the ability to connect an external hard-drive, and even an internal Speed Test. The GUI is quite good and for the majority of users, it will do just fine.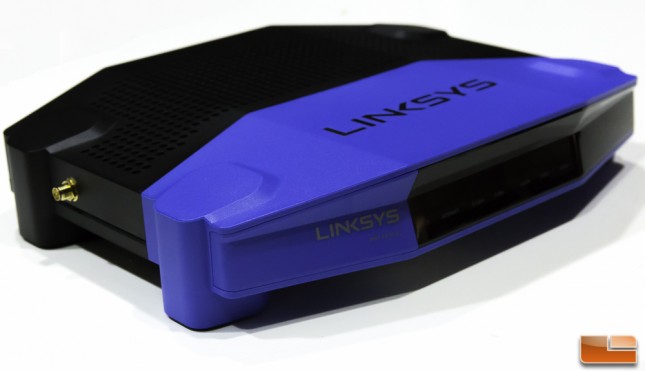 Even though the GUI is solid, we still found ourselves missing what the Linksys competitors have: Speed. For this cost, we were very disappointed in the wireless speeds it produced for our Wi-Fi AC clients. Some will say that the speed shown was enough for normal use. I say it is probably adequate for network use in homes from 2-3 years ago, but not now. With every piece of new electronics wanting access to the internet, consumers are forced to make sure their network infrastructure is running at maximum capabilities. For anyone who has multiple smartphones, computers, console gaming devices, Smart TVs, and set top boxes, you know that most of these wireless devices run simultaneously. This is why a fast router is necessary. This is also why a $250 router should outperform a router from 2 years ago.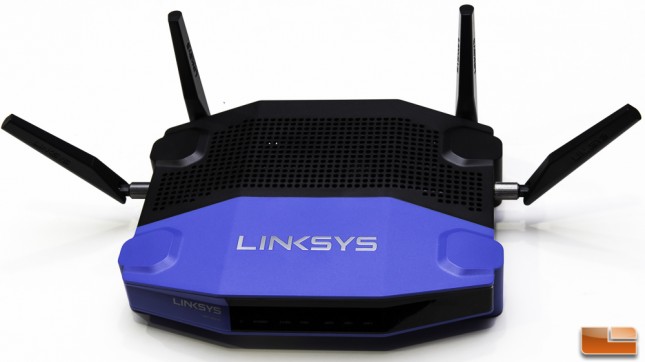 Belkin/Linksys ships the WRT1900AC Dual Band Wireless AC router with a 1-year limited warranty and is available from your favorite retailers for just under $235 shipped.
Legit Bottom Line: With fantastic roots and heritage, we expected a bit more from the Belkin/Linksys WRT1900AC Dual Band Wireless AC Router. With sub-par wireless speeds, the WRT1900AC is still a nice router with tons of features, but is frankly an expensive way to get in to Open Source usage.