Linksys WRT1900AC Dual Band Smart WiFi Wireless AC Router Review
By
Linksys WRT1900AC: Out of the Box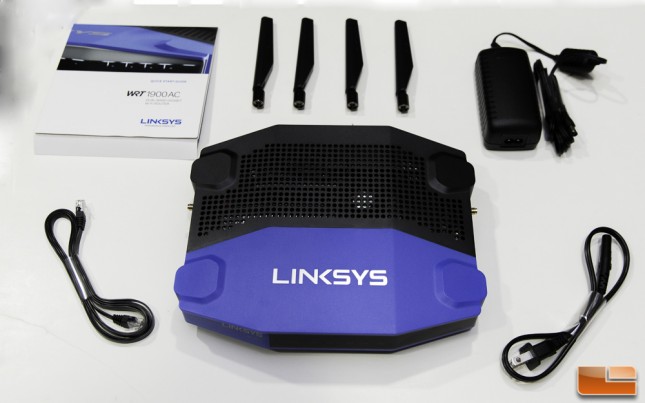 Linksys ships the WRT1900AC router in a fairly large box. This is for a good reason since the WRT1900AC is one of the largest routers that we have ever had a chance to work with. Measuring in at a bit over 7.5-inches in height, 9.7-inches in width, 2-inches thick and around 4.5 pounds, this router is big and solid. If you are looking for something with a small footprint that doesnt take up a lot of desk area, you need to look elsewhere.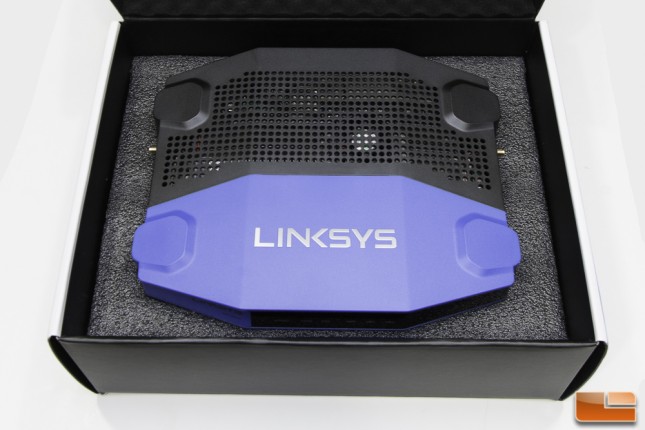 On the front of the unit we find a number of different indicators that keep the user up to date what is happening with their router. When looking at the window, the first thing we see is the Power LED that lights solidly white. This LD will blink when the router goes through a self-diagnosis mode during boot-up.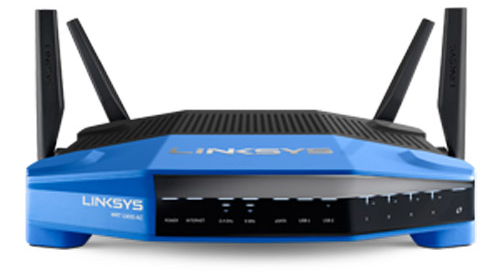 Next is a white/amber LED that tells you when you are connected to the internet. This LED also blinks a when the router has established a connection. Next are the 2.4 GHz and 5.0 GHz LED indicators that light when the WRT1900AC is receiving data over that band.