Lamptron Hummer 5-Port Military Switch Baybus
By
Unboxing the Baybus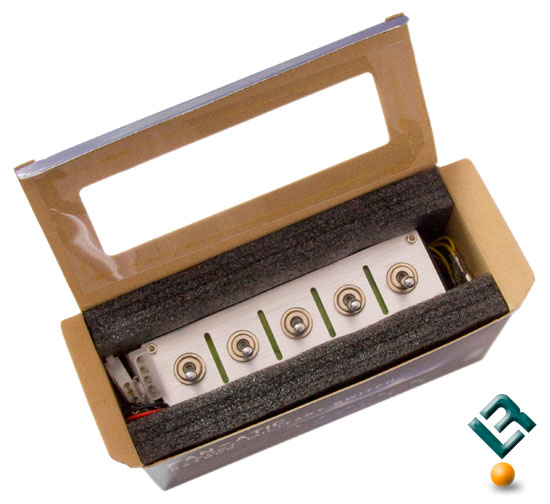 Upon opening the box we can see that the baybus is securely packaged; it isn't likely to get damaged by any knocks during shipping.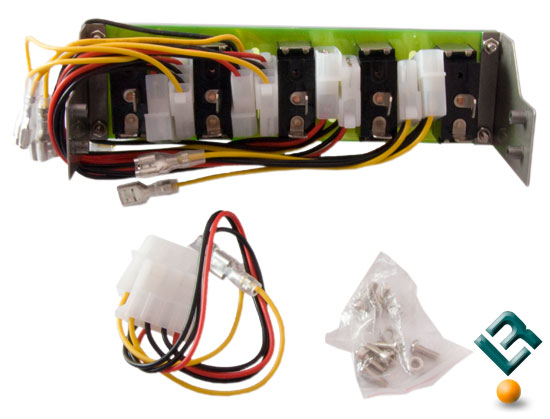 The Hummer comes with all the wires needed to connect to 5 devices, screws to mount the baybus, and spare nuts and bots for the front plate (which is a nice touch).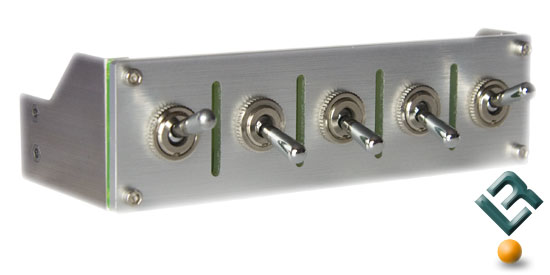 Here is the baybus in all it's glory; the front plate is a 4mm thick CNC machined solid plate of aluminum which has been brushed to a nice finish and looks very nice.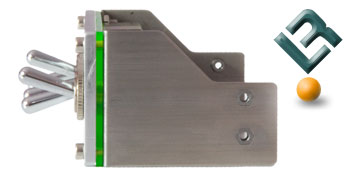 The baybus is mounted to the case by screwing into the first holes on an empty 5.25″ bay. For cases with drive rails, this could pose to be a problem, but is not fatal to mounting (as you will see later).
On the front plate (to the left of the picture above) you can see a scratch on the side. Unfortunately, there were one or two marks on the front panel (this being a lot worse than the others), which is a shame, really, as it somewhat detracts from the beauty of the front (but at least this one is out of sight once installed).

Here you can see the mechanisms for the switches, and the Perspex backing for the front slits. With internal case lighting, these slits will appear to glow from the front, and will be quite a nice effect at night.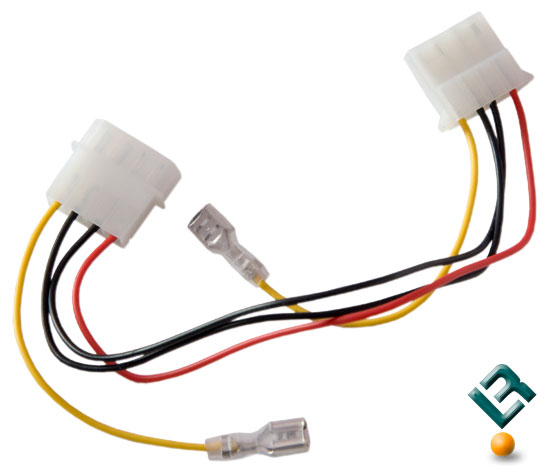 The Hummer Baybus uses a male to female Molex adaptor with the 12v wire routed through the switch (to control the 12v devices plugged in to it). The rubber sheaths on the connectors are another nice touch to ensure that the contacts can't short on something and blow up your power supply.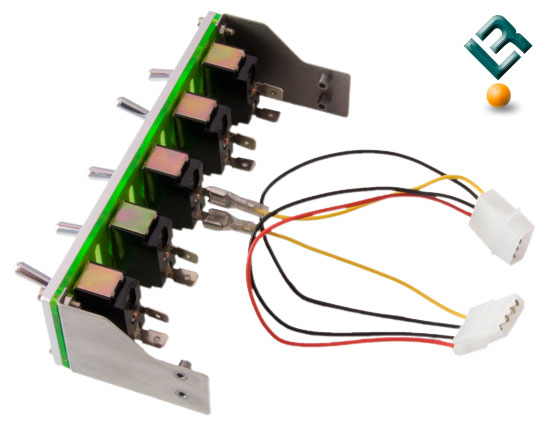 The rather sturdy connectors on the 12v wire take a bit of force to get on, which is a blessing in disguise as it means they won't slip off accidentally.