JayBird JB-200 Bluetooth Stereo Headset Review
By
Out of the Box with Bluetooth Stereo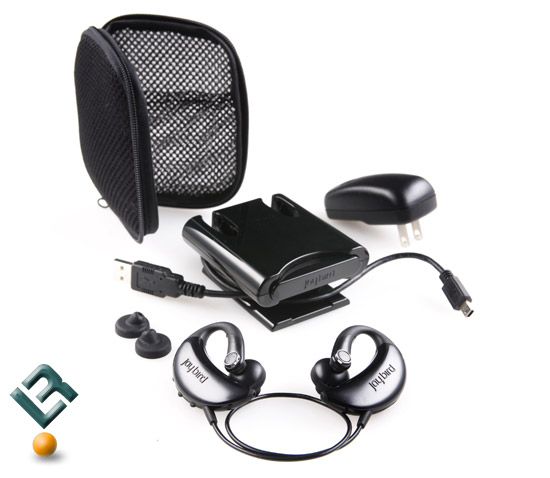 JayBird packed the JB-200s very nice in a sort-of double-layered box. On the top, the JB-200s were nice and neat, and underneath was the AC Power Adapter, USB Charging Cable, Charging Dock, Mesh Carrying Pouch, and JayBird JB-200 User Manual.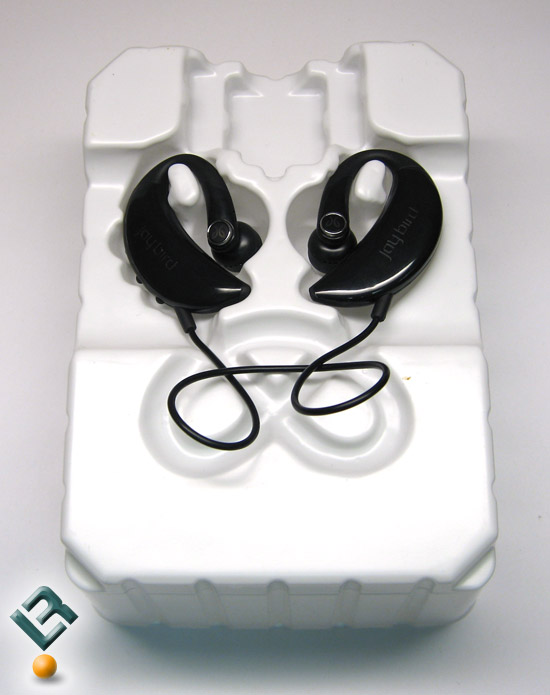 The very detailed user manual (which was written in 5 languages) encouraged us to charge the headset for 2 hours before use. Its kind of cool how the JB-200xcs fit in their charger. As people walked past my office, it was certainly a conversation starter. There was obviously a lot of thought put into not only the headset design, but to how the headsets would be charged and what the unit would look like in an office sitting on a desk.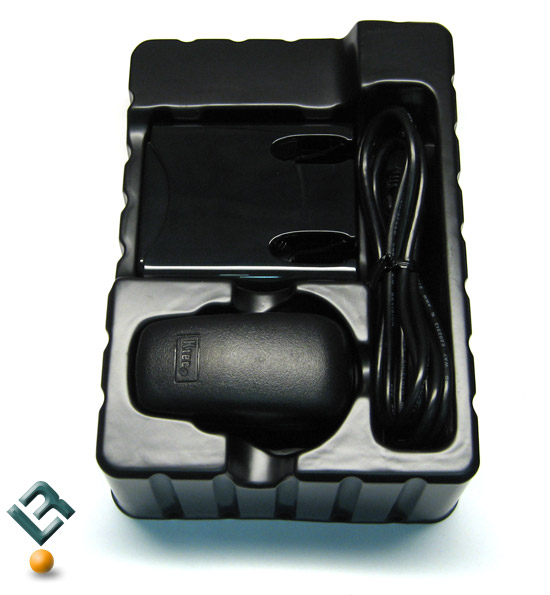 Putting on the JB-200s correctly for the first time is not as easy as it looks. As you can tell from our close-up shots, the earbuds are adjustable and replaceable to give the user the best fit as possible. JayBird emphasizes the user to take time out to adjust the headsets for a good snug fit. It actually took us some time to get used to the fit so be patient if you end up owning a pair of JB-200s.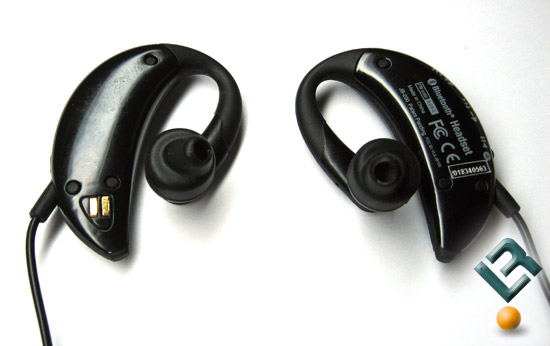 The JB-200 really doesnt have that many buttons for a full-functioning Bluetooth headset. The three buttons on the side of the right headphone are all basically multi-function. The first button on the bottom is the power/play/pause button; the middle button is the last track/rewind/volume down control; and finally, the top button controls the next track/fast forward/volume up functions. There are no other buttons on the headset which makes for a very minimalist design.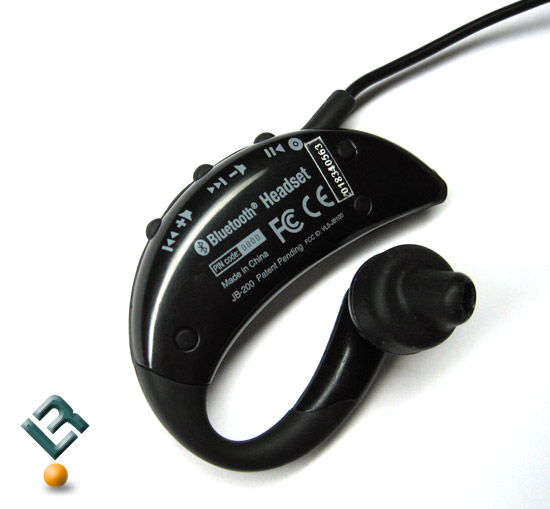 There is an LED indicator that will alert the user of the status of the headset. Whether it be for the pairing mode or standby mode, or any of a number of different functions, the user will see either a slow or fast flashing red or blue indicator. JayBird also gave the JB-200 audible feedback for the majority of the functions the headset has.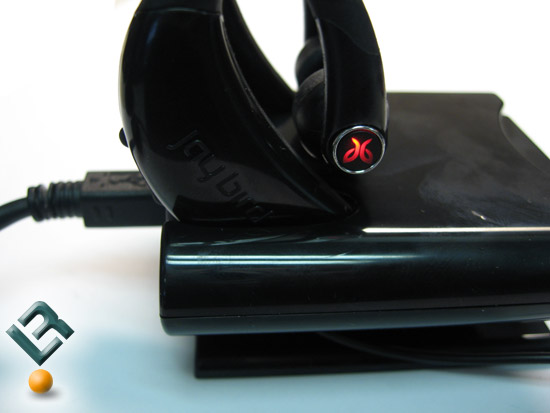 Once the headset was finally fitted, we were ready to roll with them during a normal work day. Lets see how they did.