JayBird JB-200 Bluetooth Stereo Headset Review
By
Introducing the JayBird JB-200
Today we take a look at one of the few Bluetooth headsets on the market today. JayBird has recently introduced the JB-200 Bluetooth Stereo Headset designed for streaming stereo music and making calls from your mobile device or media player. The JB-200 is one of the smallest and lightest Bluetooth stereo headsets on the market today. It is certainly the smallest we have seen here at Legit Reviews.
Designed and engineered for sports and active use, the JB-200 is an earbud-type of headset whose body rests on your ear snugly. The headset is water and sweat resistant and has built-in noise and echo suppression technology. JayBird prices the JB-200 at just under $120, so for that price, so we should expect higher than average call performance and high quality music listening.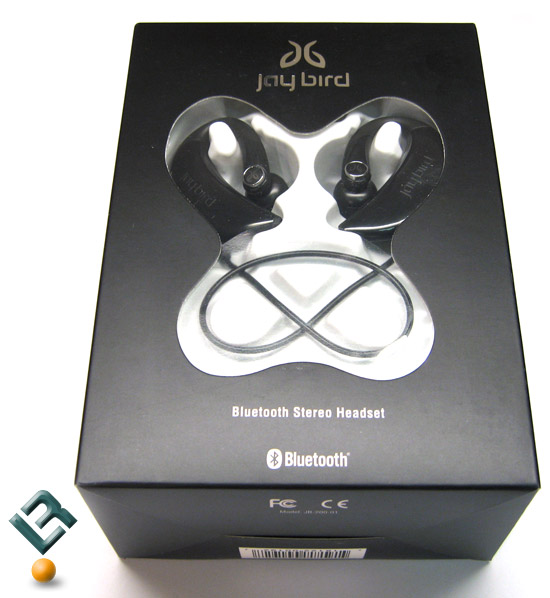 Out of the box, the JB-200 is compatible with most Bluetooth-enabled mobile phones, PCs, and gaming devices. To unlock the JayBirds full potential though, you need to make sure your phone supports the A2DP and AVRCP Bluetooth protocols. The A2DP protocol is the one that enables Bluetooth stereo to stream from your mobile device to stereo headsets and the AVRCP is what enables your headset to control music control functions (ie. Play, pause, next- and previous-track, fast-forward, and rewind). For those of you who own a late model Blackberry or Treo mobile device, this is not an issue as these phones come equipped with A2DP and AVRCP protocols built-in. For those that own an iPhone, iPod or other personal media player, to get full stereo from your device, you will need to pick up an JayBird Bluetooth Adapter that connects directly to the iPod/iPhone dock connector or plugs into any 3.5mm stereo headphone jack. If you have a Bluetooth dongle for your personal computer, you should be okay as well.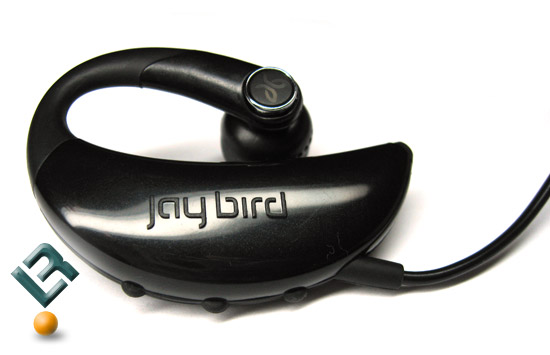 We are happy to see that the feature list is rather long for this headset. JayBird claims more than 6 hours worth of talk time and 5.5 for music listening. Even with a 16-bit stereo output, the JB-200 is rated for 110 hours standby. In fact, this standby time could be a lot longer since the headset actually turns off automatically when not connected to a Bluetooth device.
Featured Specifications:
Bluetooth 2.0 (A2DP, Handsfree, and Headset)
Wireless Range: 10 meters (33 feet)
Frequency Band: 2.5GHz
USB Charging
Talk Time: 6.5 hours
Music Playback: 5.5 Hours
Standby Time: 110 Hours
16-bit Stereo CD Quality Sound
Headphone Output: 15mW RMS
Impedance: 32 Ohm
Response Bandwidth: 20-20,000Hz
Audio S/N Ratio: -91 dB
Microphone Sensitivity: -40 dB +/- 3dB (1KHz, 0dB=1V/Pa)
Speaker Sensitivity: 114+/- 3dB at 1KHz
Integrated controls for call management: answer call, end call, and volume control
Integrated AVRCP music controls
Warranty: 1 year parts and labor