Intel SSD 660p 1TB SSD Review With QLC NAND Flash
By
Final Thoughts & Conclusions
QLC NAND Flash has arrived and Intel is the first company to put a 4-bit, quad-level cell drive in our hands for testing. This is a great thing for consumers as this will help lower SSD prices and allow the introduction of more terrabyte-SSDs for the market. Intel decided to launch their first QLC based drive as a M.2 2280 PCIe NVMe soution while other companies like Samsung are bringing out QLC SATA III SSDs first. It was a a bold move to release the Intel SSD 660p series first, but the market needs a push to help PCIe NVMe adoption. Intel just gave that market a good nudge and it will be interesting to see if it helps.
When it comes to performance the Intel SSD 660p 1TB drive that we benchmarked was a solid performing drive. We were able to exceed the drives rated sequential read/write speed of up to 1800 MB/s. The implementation of dynamic SLC is outstanding, but it makes reviewing more complicated as the sequential write performance could be impacted by how much data is on the drive. When the dynamic SLC cache is filled up the data is being written directly to the QLC NAND Flash and that process is slow. We noticed sub 100 MB/s performance when we really pounded on the drive and filled up the cache. That doesn't look good, but thankfully shouldn't happen that often in the real world as the average consumer might encounter this only a handful of times a year if at all. The 5-year warranty and decent endurance rating makes the move to QLC NAND easier as well.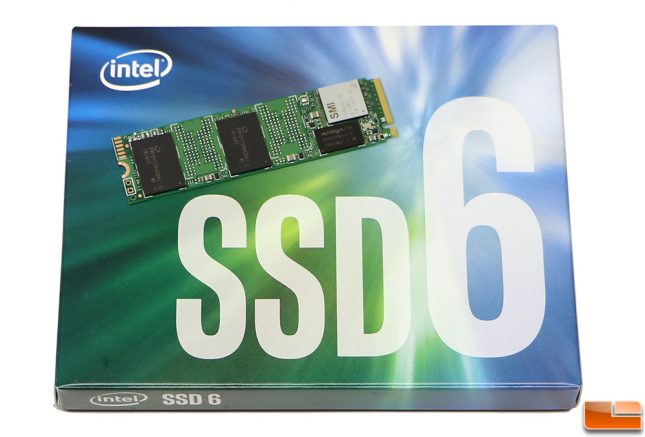 We feel that Intel went pretty aggressive on the pricing of the SSD 660p series as the 512GB drive will be $99 and the 1TB drive will be $199. Both should be available to purchase today and prices come out to being around $0.19 per gigabyte. The 660p 2TB drive will be released at a later date and Intel would not disclose pricing for that capacity to us. This entry-level PCIe NVMe drive series is aimed at mainstream users and at this price it looks like they have a great price versus performance value. The Random Read 4K performance is stellar at low queue depths and this drive makes your system feel snappy and responsive. If you do write intensive workloads this drive isn't for you, but it will do great for everyone else!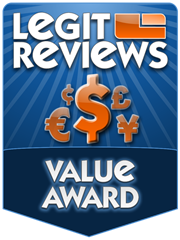 Legit Bottom Line: The Intel SSD 660p with QLC NAND Flash shows that you can get respectable drive performance without breaking the bank!