Intel Optane Memory Tested With Secondary Hard Drive
By
Final Thoughts & Conclusions
Intel Optane Memory works on SATA-based hard drives (HDDs), Solid-State Drives (SSDs) and Solid State Hybrid Drives (SSHDs) and provides a way for users to get more performance from their 'slow' drives. In April 2018, Intel began allowing customers to accelerate their secondary/data drive with Intel Optane Memory modules with the release of Intel Rapid Storage Technology (Intel RST) applications Version 16.0.2.1086 or later. This is greatly widens the market for Intel Optane memory as plenty of users have a slow secondary storage drive that they would love to accelerate.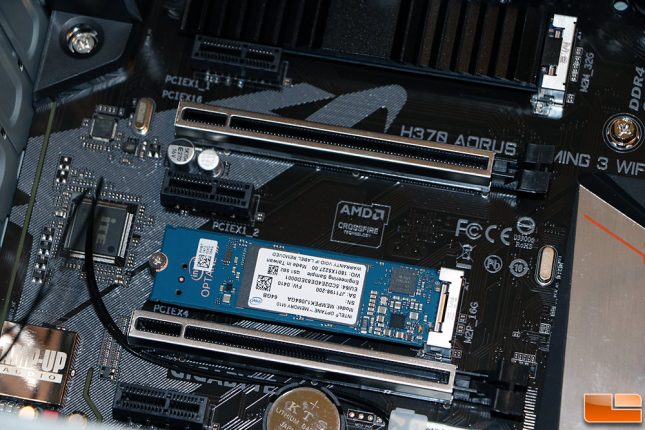 The other great news about Intel Optane Memory is that prices have come down a fair bit since they were first introduced on April 28th, 2017. Back then the Intel Optane Memory Module 16GB (part number MEMPEK1W016GAXT) was $45.00 with free shipping and the 32GB version (part number MEMPEK1W032GAXT) was priced at $77.00 with free shipping. Those same modules today will run you $24.99 shipped and $58.13 shipped, respectively. Intel has also released a larger 64GB model, the model we used today, that runs $151.61 shipped. Those capacities may not sound like much, but thanks to the way Intel's caching algorithm works, one 16GB module is usually plenty for most users. The 32GB and 64GB sticks are actually intended for "power users who often use a variety of data-intensive applications such as prosumers and gamers." The larger the drive means that more data can be cached, so that is something to think about.
At the end of the day we are extremely happy that Intel is allowing Optane Memory to work on secondary drives. With pricing starting at just $24.99, this is an affordable upgrade that is very easy to get up and running. The best part of Intel Optane memory is that once you get it up and running you can basically just forget about it and use your system like normal. We love simple and affordable solutions that offer massive performance increases and that would be Intel Optane Memory.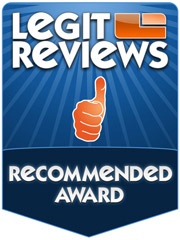 Legit Bottom Line: Intel Optane Memory now works on secondary drives and can breath new life into slow spinning disks!