Intel Optane Memory Tested With Secondary Hard Drive
By
Intel Optane Memory Test System
To test out the Intel Optane Memory Module we tested on a upper-mainstream PC that consisted of an Intel Core i7-8700K processor, Gigabyte AORUS Gaming 3 WiFi H370 motherboard, 16GB (2 x 8GB)Crucial 2666MHz DDR4 memory, Intel Optane 800P 118GB boot drive, WD Black 1TB secondary hard drive, Cooler Master G550M 550W PSU, Windows 10 64-bit RS3 and of course the Intel Optane 64GB Module. After this image was taken we added an EVGA GeForce GTX 1060 6GB FTW+ video card to better play game titles.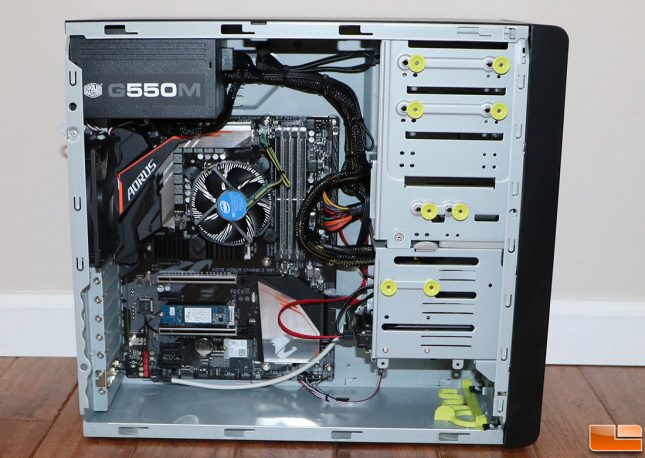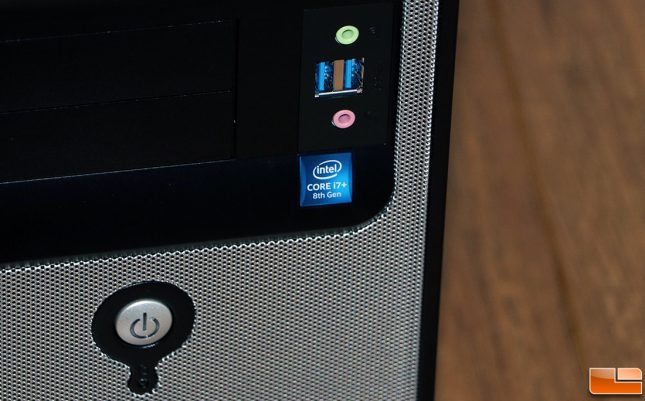 Here are the exact hardware components that we are using on our test system:
The Intel Optane Memory Test Platform

Component

Brand/Model

Live Pricing

Processor
Intel Core i7-8700K
Motherboard

Gigabyte AORUS Gaming 3 WiFi

Memory

16GB Crucial

2400MHz DDR4

Video Card
EVGA GTX 1060 FTW+
Primary Drive
Intel Optane 800P 118GB
Secondary Drive
Intel Optane Memory 64GB
Secondary Drive
WD Black 1TB
Cooling
Intel Stock HSF
Power Supply
Cooler Master G550M
Case
InWin Z583
Operating System
Windows 10 64-bit
Monitor
ASUS PB287Q 28″ 4K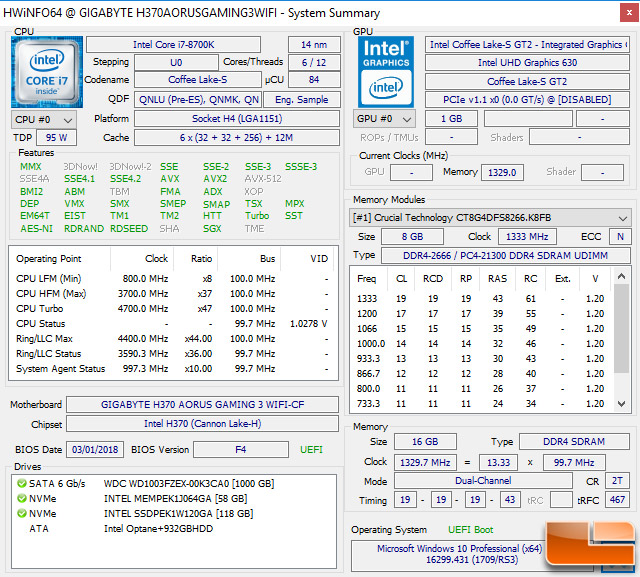 Here are some of the baseline numbers of the Intel Optane Memory 64GB module by itself with no Intel Optane Memory software running. You can run an Intel Optane Memory module as a standalone drive if so desired.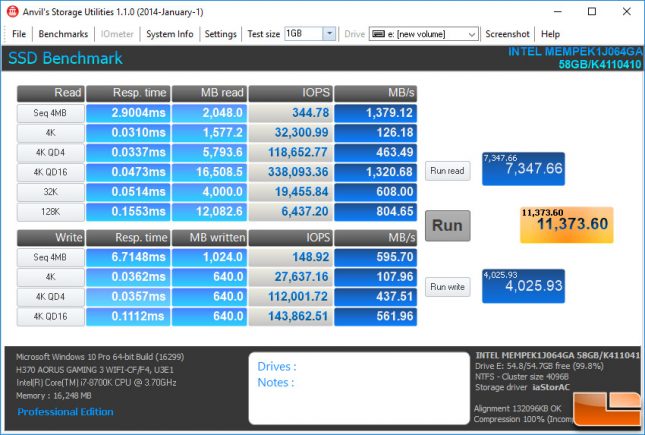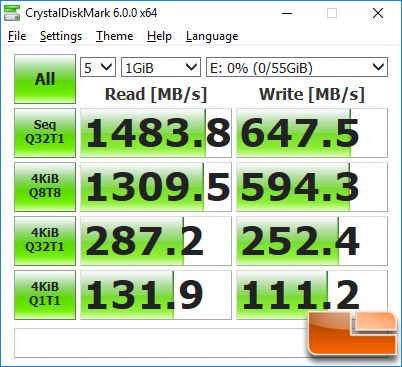 Now that we know what we tested on and the baseline drive performance we can take a look at some benchmark results of the WD Black 1TB 7200 RPM hard drive with Intel Optane Memory enabled and disabled.