Intel Optane Memory Review – 32GB Module With 3D Xpoint Tested
By
Intel Optane Memory Will Speed Up Your Hard Drive
If you building a PC on a budget this year you'll likely find yourself deciding between a high capacity Hard Disk Drive (HDD) or a smaller, albeit faster SATA III Solid-State Drive (SSD). You can currently buy a WD Blue 1TB 5400RPM desktop hard drive for about $50 or a WD Black 1TB 7200RPM desktop hard drive for $70. Those prices are hard to beat for those needing affordable storage space to house all the game titles and movies that you own. Alternatively, you could purchase an entry-level 240GB SATA SSD for $73, or move up to a 480GB model for $117. SSD prices have come down greatly over the years and they are faster than HDDs, but they are still too expensive for many that have large storage needs.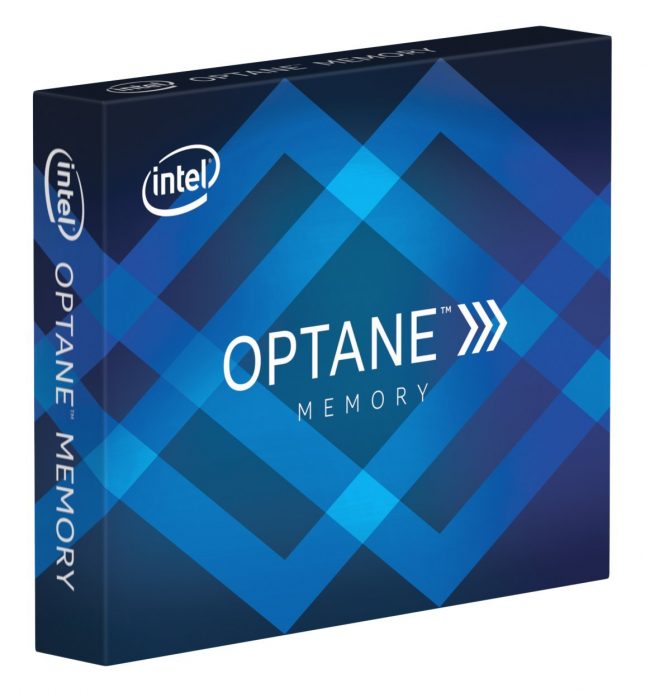 This is where Intel Optane Memory Modules are expected to fit into the market as it combines Intel 3D XPoint Technology with the latest in SSD caching advancements. The idea for SSD caching is that the important recently accessed data (Windows OS files, application files, game data & more) is placed onto really fast caching drive (Intel Optane Memory) and can be quickly accessed when needed by the system instead of having to pull the data from the slower hard drive. Intel Optane Memory is different from older SSD caching technologies like Intel Smart Response Technology as it utilizes faster and more durable 3D Xpoint memory instead of NAND Flash and the faster M.2 PCIe x4 inteface instead of the SATA III interface The only problem with SSD caching is that the first time you use a new application is that it needs to load from the hard drive and then depending on your usage patterns some data that was on the caching drive will be pushed off to free up space for newly cached data. This is one of the reasons that Intel Optane Memory is initially launching in 16GB and 32GB capacities for $45.00 and $77.00. respectively.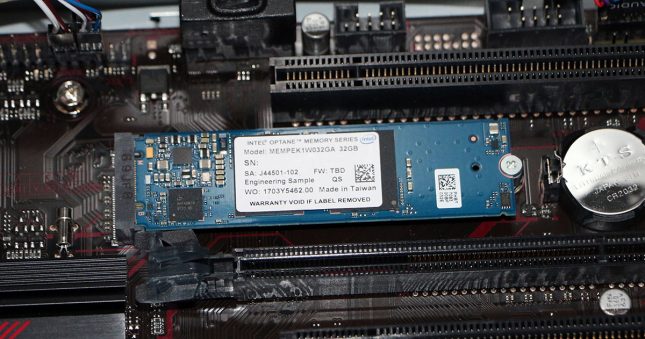 Intel Optane Memory requires an Intel 200-series chipset motherboard with an open M.2 slot that supports this new feature. Secondly, you must have an Intel 7th Gen Core i3 or better 'Kaby Lake' processor. That means the only people that can use Optane Memory right now are those that have basically a brand new system as those with older systems are out of luck. You then need to install Intel Rapid Storage Technology drivers (version 15.5.0.1051 or newer) for Intel Optane Memory and that is only supported on Windows 10. If you happen to have all the right hardware and OS you can enjoy an Intel Optane Memory Module.
Once the Intel Optane Memory Module is installed into an M.2 slot and the proper Intel RST driver is installed you just need to enable the drive, which i s a simple procedure that takes about five minutes and requires a system restart. The one oddity that we noticed is that when you setup the Intel Optane Memory Module is that all the data is erased on the drive, but when you disable the drive the data is not erased. We've pointed this out to Intel already and hopefully they will add a secure erase cycle to the removal proedure.
Let's take a look at our test system and then our results!