Intel Optane Memory Review – 32GB Module With 3D Xpoint Tested
By
Intel Optane Memory Test System
To test out the Intel Optane Memory Module we tested on a typical $800 gaming PC that consisted of an Intel Core i7-7500 processor, ASUS Prime B250 Plus motherboard, 16GB HyperX Fury 2400MHz DDR4 memory, WD Black 1TB HDD, Cooler Master G550M 550W PSU, Windows 10 64-bit RS1 and an Intel Optane 32GB Module. After this image was taken we added an EVGA GeForce GTX 1060 6GB FTW+ video card to better play game titles.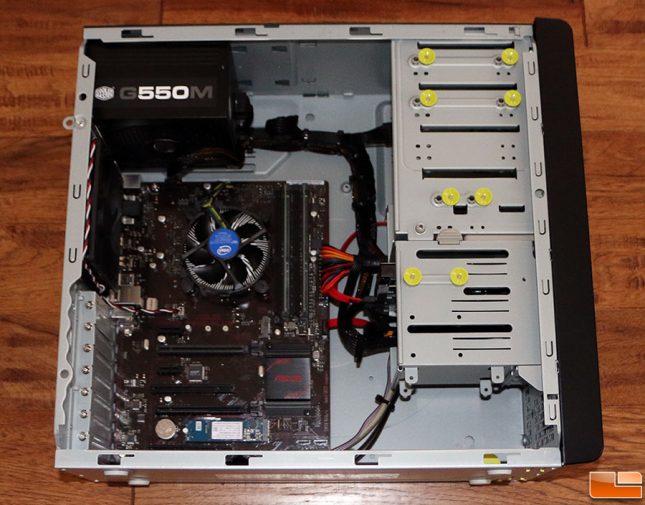 Here are the exact hardware components that we are using on our test system:
The Intel Optane Memory Test Platform

Component

Brand/Model

Live Pricing

Processor
Intel Core i5-7500
Motherboard

ASUS PRIME B250-PLUS

Memory

16GB HyperX Fury

2400MHz DDR4

Video Card
EVGA GTX 1060 FTW+
Hard Drive
WD Black 1TB
Cooling
Intel Stock HSF
Power Supply
Cooler Master G550M
Case
InWin Z583
Operating System
Windows 10 64-bit
Monitor
ASUS PB287Q 28″ 4K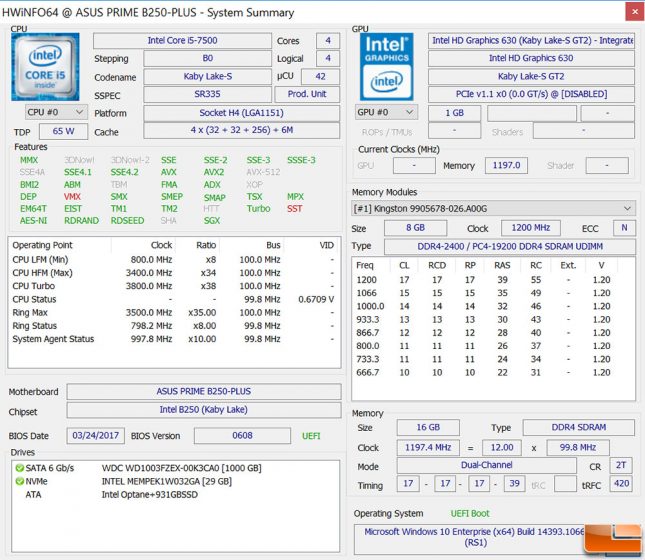 Now that we know what we tested on let's look at the results!