Intel NUC NUC5PGYH Review – Complete Mini PC w/ Windows 10
By
Intel NUC NUC5PGYH Final Thoughts and Conclusions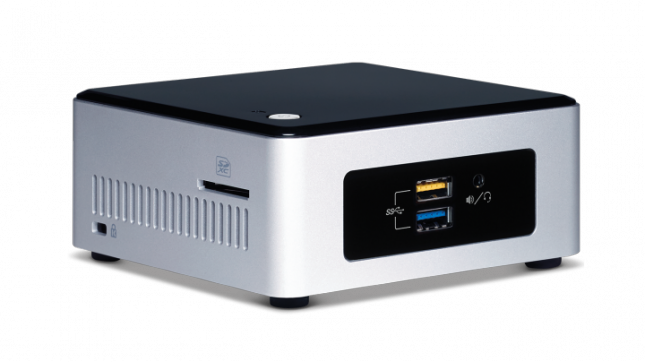 The Intel NUC Mini PC NUC5PGYH is the first NUC model offered as a complete system by Intel and it is about time! The Intel NUC series can only benefit from the decision to ship a complete system as now anyone can own a NUC! The Intel NUC NUC5PGYH was found to be a very capable little PC thanks to the somewhat powerful Intel Pentium N3700 quad-core processor. We didn't expect much out of this 6W TDP processor, but was pleasantly surprised be the performance that we received for web browsing, viewing streaming content and with mainstream applications. This $243.45 system is really all you need to get online and connected to the rest of the world. As long as you are expecting mind shattering performance the Mini PC shouldn't leave anyone disappointed.
The one thing we'd like to make crystal clear is that the 32GB eMMC drive isn't large enough. If you happened to buy an early model NUC5PGYH you already know that you can't install Windows 10 Threshold 2 without plugging in a 16GB USB Flash Drive or a 2.5-inch storage drive as there simply isn't enough free space on the drive to do the upgrade. Our test unit luckily came with Windows 10 version 1511, so we didn't have to do that, but we found that we only had 7.21GB of free space left. That simply isn't enough today and we feel that Intel should have gone with 64GB of eMMC on this drive. It would have allowed for a much better user experience and it would have made it more functional. Our test file folder more than filled up this drive and we tossed in the WD Blue 1TB drive (model WD10J31X – $87.48) to gain much needed storage space. That added nearly $100 to the build cost though, so that is something to keep in mind.
At the end of the day the Intel NUC Mini PC NUC5PGYH was found to be a solid mini PC as long as you are willing to toss in your own 2.5-inch storage drive to have some storage space that you can actually use. With the built-in SDXC memory card reader on the side of the unit, chances are you'll be storing some pictures and movie clips on it!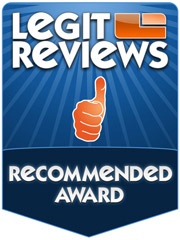 Legit Bottom Line: The Intel NUC Mini PC NUC5PGYH is a great light-use, low power, general purpose PC that comes with Windows 10 Home 64-bit for under $250