Intel Core i9-7900X Processor Review
By
Intel Core i9-7900X Overclocking
When it comes to overclocking the Intel Core i9-7900X we were delighted to find that the ASUS X299 Deluxe motherboard made that task easy. We managed to get up to 4.9GHz at 1.5V and it was stable for most everything. We were able to play any game title we wanted, ran Cinebench, the AIDA64 stress test and stuff like that without crashing or having issues. The problem we found was that during video encoding that the system would lock up around 10-15 minutes into the process. We therefore couldn't call this 100 percent stable, but it was damn close. We needed to drop the clock speed all the way down to 4.6GHz to get it fully stable.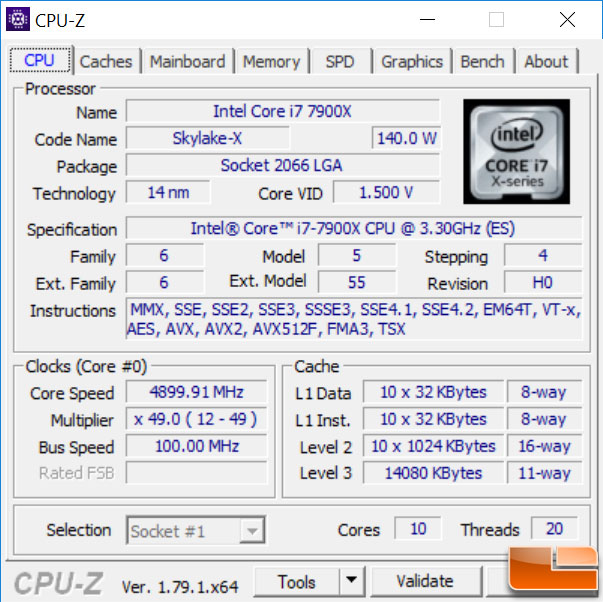 Since the Core i9-7900X was stable at 4.9GHz we will show off our multi-CPU score…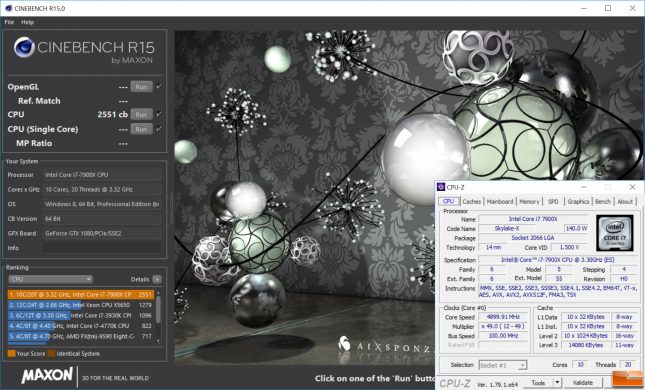 How does 2,551 cb sound in Cinebench R15? This is a monster score and we had a blast overclocking the Intel Core i9-7900X procesor!
Let's wrap up this review on the Intel Core i9-7900X processor!