Intel Core i3-9100 4-Core Processor Review
By
Final Thoughts and Conclusions
Intel currently offers 20 different 9th Gen processors in their Core i3/i5/i7/i9 offerings with suggested prices starting at $122 for the Core i3-9100F and Core i3-9100. Street pricing has the Intel Core i3-9100F down to just $89.99 shipped. Our look today at the Intel Core i3-9100 showed that it is a very capable processor. A quad-core processor sounds like it would be really under-powered these days, but we were pleasantly surprised with a snappy and very capable system. Having just four cores had this processor coming in at the back of the pack for heavily threaded workloads, but it performed better than some of its more expensive siblings in lightly threaded workloads where it shined thanks to its high base clocks.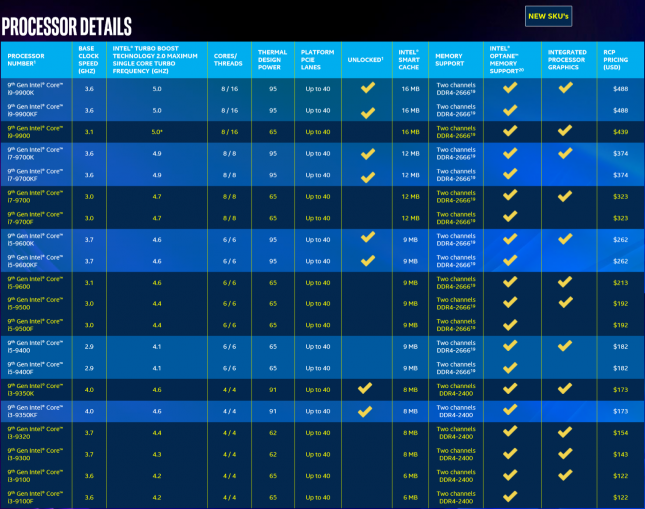 The gaming tests with an NVIDIA GeForce RTX 2080 Ti installed in the test system showed the Intel Core i3-9100 was more capable than many might have expected. The basic entry-level processor from Intel that can be picked up for $89.99 was able to out perform the AMD Ryzen 5 3600X that runs $239.00 shipped in the three games we tested on. We know that you can't test on just three games and declare something the overall victor, but it just goes to show that quad-core processors can still manage to get by today. Being able to play current game titles and stream to Twitch on the Core i3-9100 was something we give playable results, but we were pleasantly surprised. As games become more threaded the 'value' in a 4-core processor continues to go down, but you can still get by with something like the Core i3-9100 in a pinch.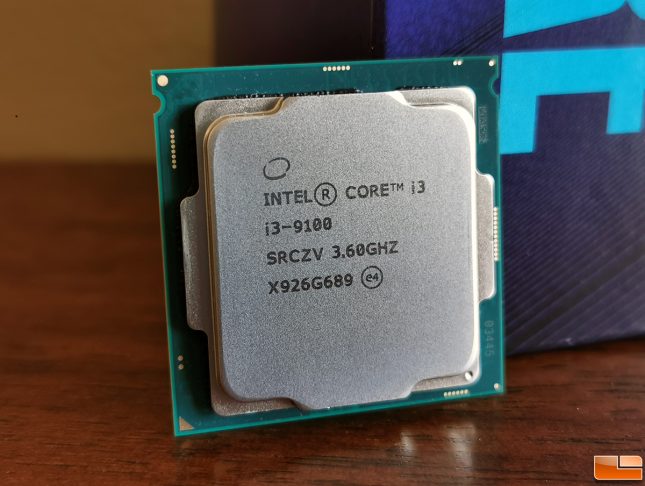 The Intel Core i3-9100 seems to be a decent performing chip that is readily available for between $89 to $119 at your favorite retailer. The main competition for this processor is the AMD Ryzen 3 3200G 4-Core unlocked desktop processor with Radeon Vega 8 graphics ($99.00 shipped). We'll have a review up on that processor later this month!
Legit Bottom Line: The Intel Core i3-9100 does not get much media attention since it is entry-level 9th Gen Core 'Coffee Lake-R' processor, but it is a very capable processor that still delivers a good computing experience for mainstream users.