Intel Core i3-9100 4-Core Processor Review
By
Power Consumption
Power consumption is something that you should be aware of with regards to processors as someone is going to be paying the electric bill. The processors that we have tested have a wide range of TDPs that you can find in the bullet list below.
AMD Ryzen 7 3900X – 105W TDP
AMD Ryzen 7 3700X – 65W TDP
AMD Ryzen 7 3600X – 95W TDP
AMD Ryzen 7 2700X – 105W TDP
Intel Core i9-9900K – 95W TDP
Intel Core i5-9400F – 65W TDP
Intel Core i3-9100 – 65W TDP
Intel Core i7-8700K – 95W TDP
Intel Core i5-8400K – 65W TDP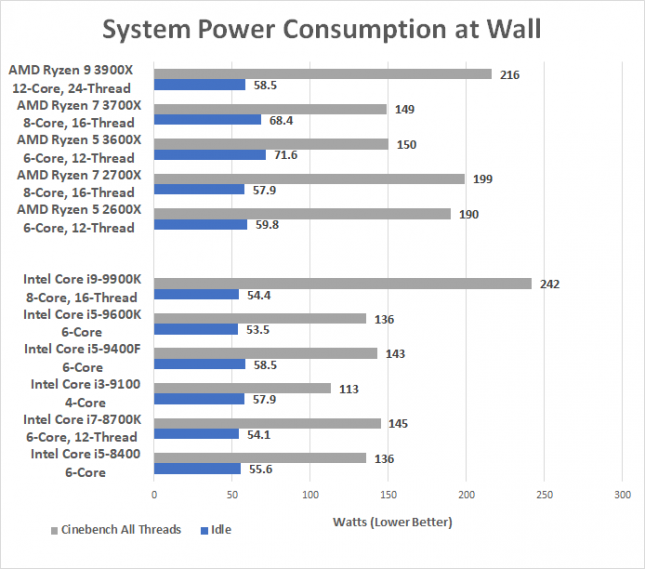 The Intel Core i3-9100 was the only quad-core processor in our chart, so when it used the least power under load it was not shocking. The entire platform topped out at just 113 Watts while running Cinebench R20, which was about 55 Watts higher than when the system was at idle.