HyperX Cloud Alpha Gaming Headset Review
By
HyperX Cloud Alpha Headset – Overall Thoughts
Going back to the drawing board and improving upon a popular design that has helped define your brand in a particular market is tough for any company. With their original Cloud, HyperX simply made some tweaks to a proven headset that was designed for the production industry. That move paid off and over the past few years, HyperX has become a very well known brand when it comes to gaming headsets. Times change and the PC gaming industry is a volatile one. Did HyperX succeed in moving the Cloud forward and making enough changes to make it a viable choice for users picking up a new headset in the $99 range? They definitely have. Will users of the existing Cloud find it a worthy upgrade? That's a bit more debatable, but I will say that HyperX Cloud Alpha improves upon the original Cloud in every way possible.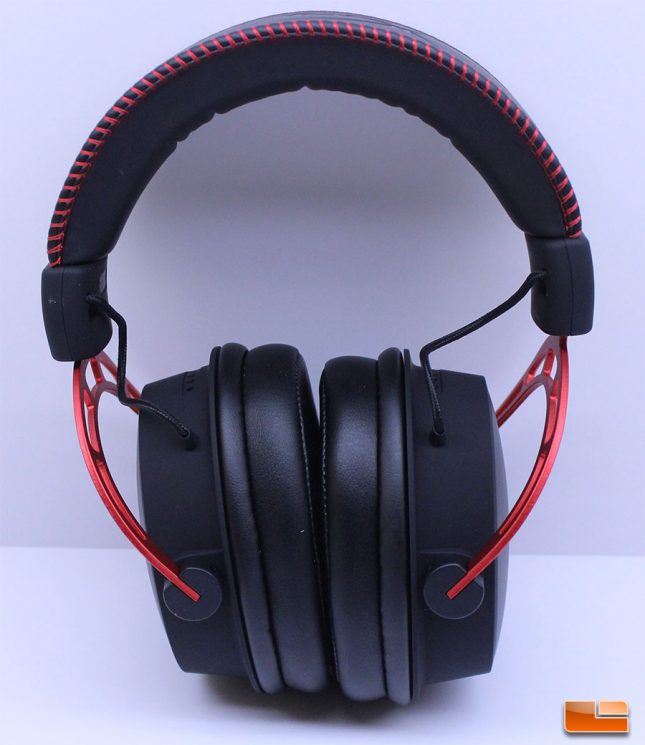 The Cloud Alpha is more comfortable than its predecessor, while providing a clearer soundstage and slightly improved microphone quality. HyperX set out to separate the bass from the midrange and high frequencies and they did a great job, as the HyperX Cloud Alpha have an amazingly neutral sound, with highs and mids being very clear and understandable. The bass produced was tight and while it rarely tickled my ears, there were definite moments where the HyperX Cloud Alpha flexed a bit of muscle. No matter what, though, they didn't distort even into higher volumes on my Sound Blaster GX5 or Katana sound bar headphone output. With the microphone removed, the Cloud Alpha look like a stylish set of premium headphones that people unaware of the HyperX brand would never assume is a gaming headset. The build quality of the HyperX Cloud Alpha is excellent, with a well-built, flexible aluminum band covered in a stitched leatherette material. Often times, gaming headsets get disregarded because they offer mediocre sound and mic quality along with features of questionable quality to gamers, all while carrying a price premium and sci-fi inspired design. The HyperX Cloud Alpha has a great aesthetic, with sound that is comparable to a pair of $150 Sennheiser HD 598CS and it even comes with a decent microphone.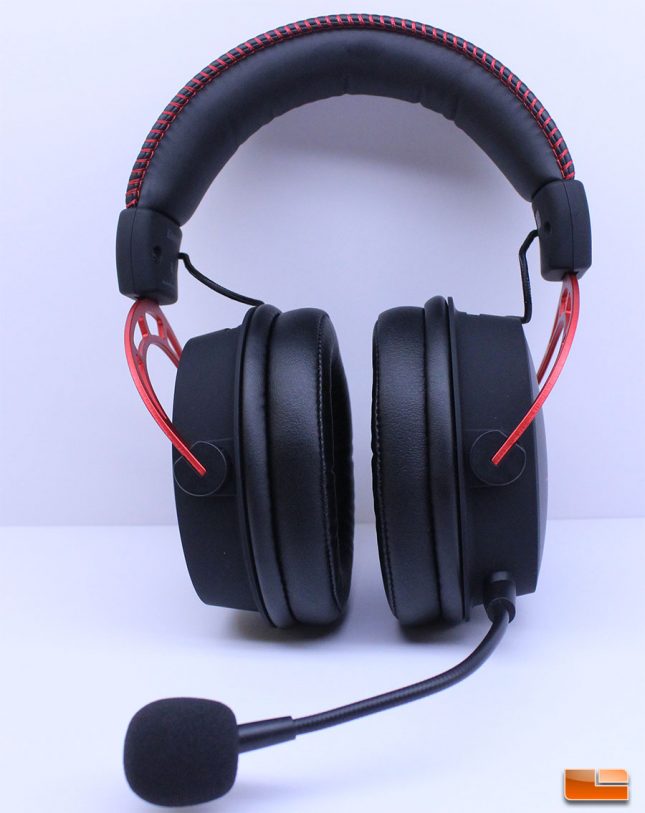 I can't fault the HyperX Cloud Alpha too much for anything, other than not being able to do things it's not even advertised to do. Many gamers these days want 7.1 surround sound and wireless capability. While you can definitely run the HyperX Cloud Alpha through any number of sound cards that will produce virtual surround sound, it seems a lot of consumers want this functionality out of the box and HyperX even has it available on their Cloud Revolver headset via the form of a USB dongle. I do wish that a longer 3.5mm cable without inline volume control for listening on an external DAC were provided, but that's no big deal and it doesn't fit the target audience of the Cloud Alpha. Thankfully, since the HyperX Cloud Alpha have a non-proprietery audio input jack, you can use any aftermarket 3.5mm cable with them. Wireless capability would add a price premium and often adds latency that isn't condusive to quality competitive gaming. If HyperX could take this exact headset, tweak it as little as possible and release a wireless version with latency on par with the SteelSeries Arctis 7, I think it would create a lot of interest with consumers.
Given their comfort and sound signature, the HyperX Cloud Alpha have become my new primary gaming headset, replacing the SteelSeries Arctis 7 that I reviewed a few months ago. HyperX went back to the drawing board and designed a truly amazing headset in the HyperX Cloud Alpha and I'm struggling to think of a competing gaming headset for $99 that I'd consider purchasing over it. If you're looking for a new gaming headset and don't mind it not being wireless, the HyperX Cloud Alpha is going to be pretty hard to beat for $99.99.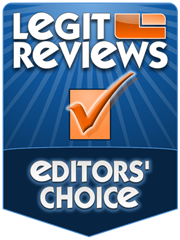 Legit Bottom Line: The HyperX Cloud Alpha headset improves on virtually every facet of the legendary Cloud and offers excellent sound quality, style and comfort at an attractive price point.