Gigabyte Z97X-UD3H-BK Motherboard Review
By
Final Thoughts and Conclusions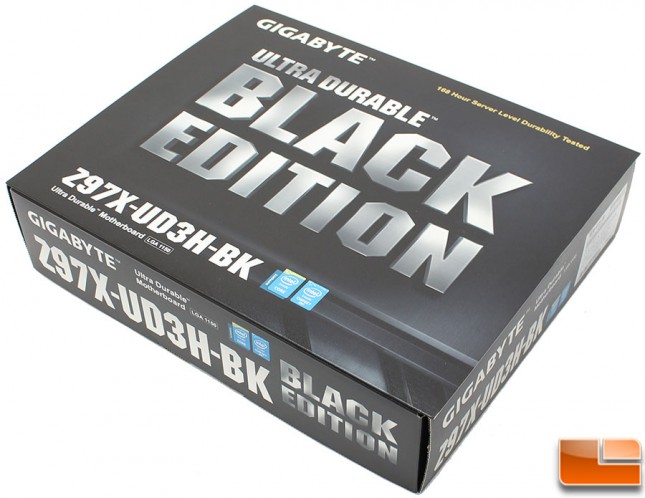 The Gigabyte Ultra Durable Z97X-UD3H-BK is a very solid motherboard. Putting it through the various tests, nothing went wrong and everything happened exactly as I expected. Classified as one of Gigabyte Ultra Durable motherboards, it has the best components available, then being a Black Edition motherboard means that Gigabyte put it through additional testing prior to shipping it. You can be sure you are getting a motherboard that should hold up rather well for quite some time; however, if you do happen to have an issue Gigabyte provides a 3 year warranty on the Z97X-UD3H-BK.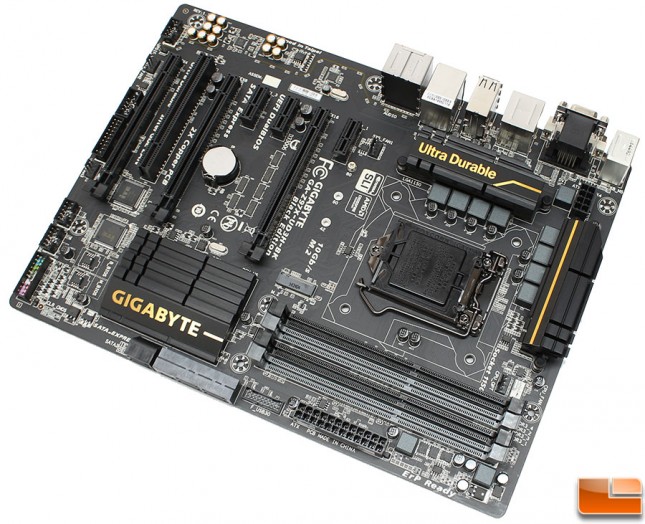 Gigabyte has done a great job on their UEFI BIOS, making it extremely easy to get around and understand what each of the features do; a beginner could easy overclock their system with minimal knowledge. With the knowledge of the overclock capabilities is limited by a number of factors, the i5 4690K processor, I have been able to overclock to 4.5Ghz with ease, however one the Gigabyte Z97X-UD3H-BK, it could only go to 4.3Ghz. However, while it scored at the bottom of the three Z97 motherboards included in this test, once we kicked it into overdrive with a easy overclock (that was actually 0.1Ghz slower than the other two Z97 systems), it's performance in 3DMark jumped past the other two Z97 systems.
The Gigabyte Z97X-UD3H-BK has nearly every feature somebody could want on a Z97 motherboard, the only thing that is really missing is integrated wireless, which is debatable whether that would be a good addition. If it was added, the Z97X-UD3H-BK could be the ultimate Z97 motherboard that is selling at under $140.
For $139.99 plus shipping at Newegg, you are getting a Black Edition Z97 motherboard that include a 3 year warranty. The Gigabyte Z97X-UD3H-BK supports up to four 8GB DDR3 memory modules up to 3100 (when overclocked), 7.1 audio, up to six SATA 6.0Gb/s storage devices, Gigabit LAN connection, support for 3-way Crossfire or 2-way SLI, SuperSpeed USB 3.0 and a M.2 slot. This is would be a great choice if you are looking for a great all-around motherboard for an Intel sock 1150 processor.
Legit Bottom Line: Gigabyte is well known for making great motherboards, the Z97X-UD3H-BK is no exception. It does everything a Z97 motherboard should do flawlessly, the additional Black Edition testing helps to make sure there are few DOA's. I have no problems recommending this motherboard for any system based around an Intel 1150 processor.