GIGABYTE GA-X99-UD4P LGA 2011-v3 Motherboard Review
By
GIGABYTE X99-UD4P Overclocking
Overclocking greatly varies due to what hardware is being used and who is doing the overclocking. Always remember that no two pieces of hardware will perform the same, so our results will differ from what you might be able to get.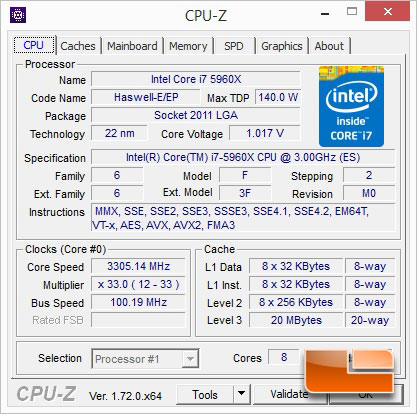 The Intel Core i7-5960X is the latest fully unlocked Extreme edition processor from Intel. The 5960X has a base speed of 3.0GHz and a turbo that will climb as high as 3.5GHz depending on the processor load. For now I am going to stick to overclocking with the multiplier.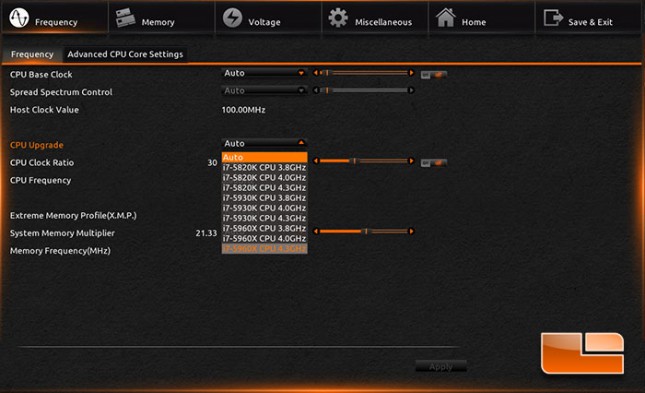 The GIGABYTE X99-UD4P UEFI BIOS has the option for a CPU upgrade. Depending on the processor you'll be using, you can choose various clock speeds ranging from 3.8GHz to 4.3GHz. A number of variables including what cooling you're using, and what your processor is capable of will decide which setting you'll be able to use. The test bench is using a Corsair H100I water cooler so I'm going to go for broke with the i7-5960X CPU 4.3GHz setting.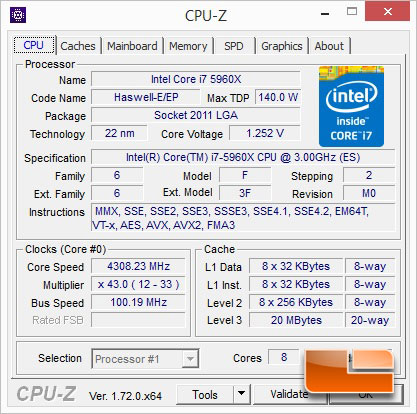 Once the selection in the GIGABYTE X99-UD4P UEFI BIOS has been made, and the system reboot's, it should be running at that setting. I opted for the 4.3GHz setting, and the system is now running at 4.3GHz without any issues. I put it through the AIDA64 system stability test for an hour and it was rock solid.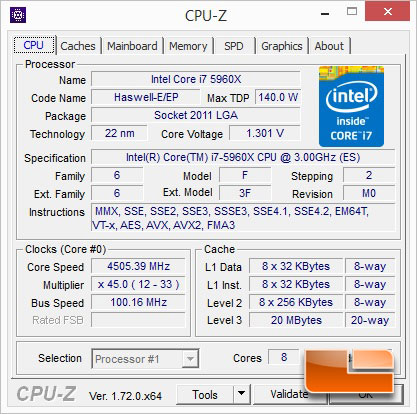 I didn't want to leave the GIGABYTE X99-UD4p and Intel Core i7-5960X with the simple automatic overclock. I had the need to push it and see just how far I would be able to take the i7-5960X. It didn't take much tweaking in the UEFI BIOS to push the i7-5960X and the GIGABYTE X99-UD4P combination to 4.5GHz. Much like I did for the automatic overclock above, I ran the system stability test for an hour and it passed with flying colors.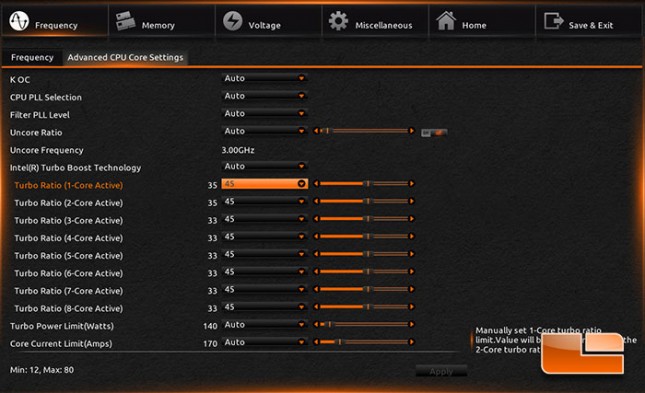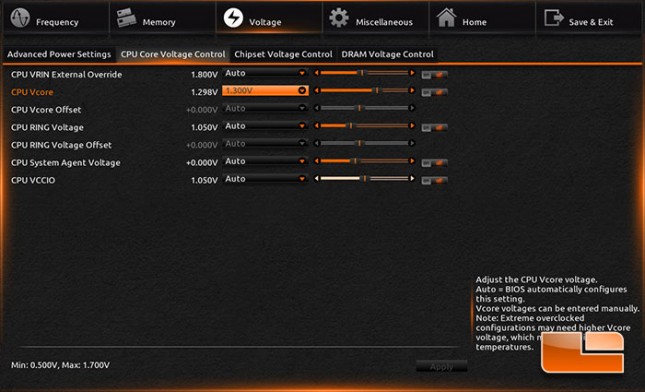 The settings above are the only ones that I had changed in the GIGABYTE X99-UD4P UEFI BIOS to hit 4.5GHz. Once these were changed I had no issues whatsoever with system stability, but every system is a touch different so you may need to fine tune it to your needs.