G.SKILL RIPJAWS SV710 Virtual 7.1 Gaming Headset Review
By
Final Thoughts and Conclusion
The RIPJAWS SV710 conserves the same headband and earcup from the SV910 which brings the same self-adjusting headband design, metal materials, and high quality memory foam. As such the SV710 is comfortable and durable. Though it weighs less than the SR910, the earcups are still hefty and draw that bulk across the headband padding. Since both of these headsets connect through USB, they also aren't meant to be the very portable anyways.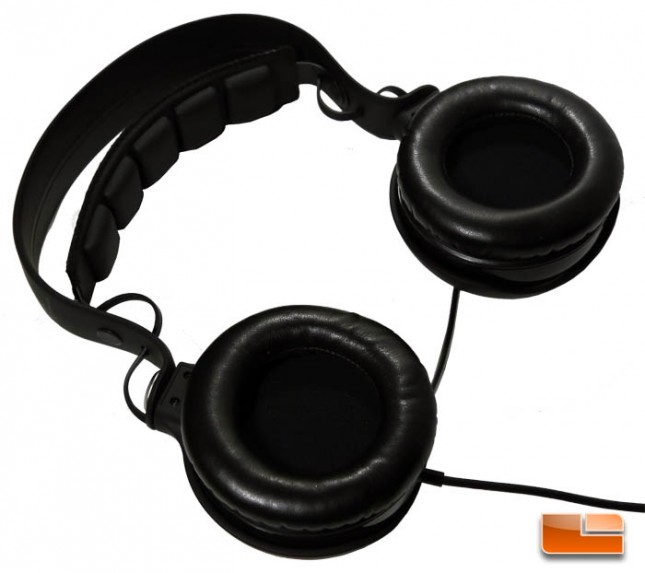 The SV710 without equalization is tuned for gaming as mids and highs are bloated. This allows human speech and explosive environmental effects to stand out quickly and aggressively. Otherwise, music sounds pretty bad and we recommend the use of a graphic equalizer such as the one built into the control software to modify and improve the headphone sound character. It's more beneficial to reduce the overemphasized frequencies which are between 250-1000 Hz and 8K-16K Hz than to boost the bass since doing that can cause clipping. For a mid-range gaming headset, the sound quality of the SV710 is well within expectation as there is fair presentation of detail at most frequencies.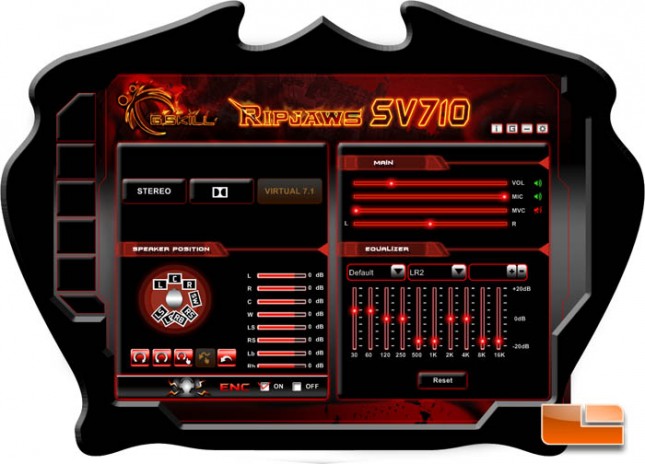 The few features of the RIPJAWS SV710's software – virtual surround, volume, microphone environmental noise cancellation, and graphic equalization – lend to a simpler and more intuitive menu interface than the complicated menu layouts of G.SKILL's other gaming peripherals. Everything the software can modify can be accessed from just one pane. There are no submenus or tabs strewn around that may be hiding a bunch of settings.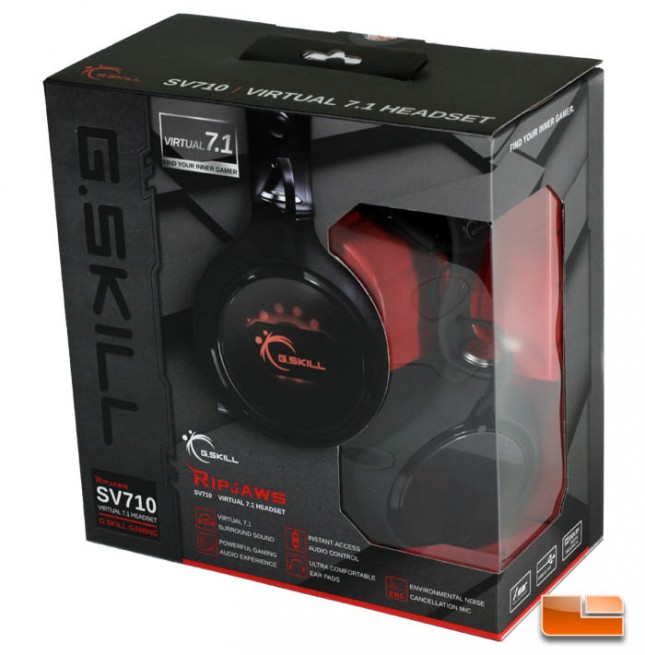 For $59.99 on Amazon, the RIPJAWS SV710 is more reasonably priced than the SR910. It's also the more sensible option if you aren't warming up to the 10 smaller drivers and real surround sound. The fair value given the sound quality and the comfort make for a solid mid-range gaming headset that we can recommend.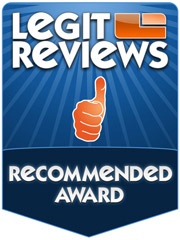 Legit Bottom Line: The RIPJAWS SV710 is the more straightforward of the two new G.SKILL RIPJAWS headsets, which gives it the edge in value while sharing the same comfortable design.