G.SKILL RIPJAWS SV710 Virtual 7.1 Gaming Headset Review
By
G.SKILL RIPJAWS SV710 Virtual 7.1 Gaming Headset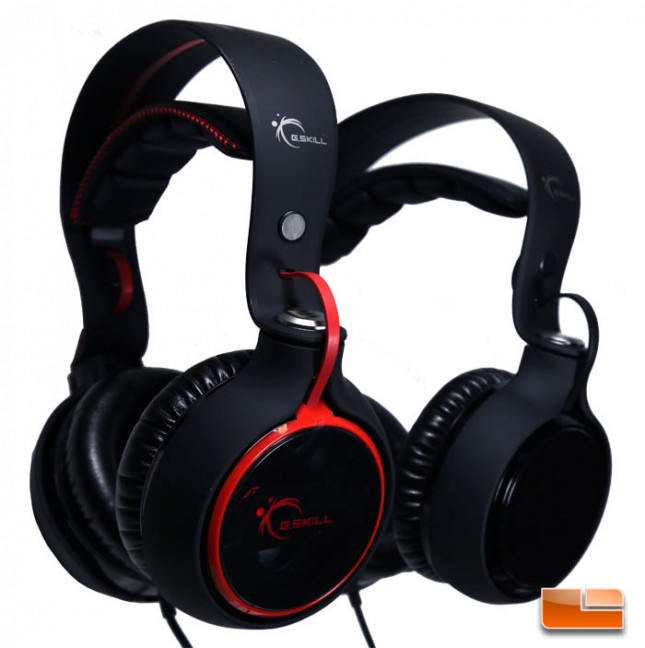 We've mentioned our well met expectations of G.SKILL's new RIPJAWS gaming peripherals in other reviews so we're not going to dwell too much on an introduction here. The RIPJAWS SV710 virtual 7.1 headset is the stereo sibling to the real 7.1 surround SR910 which we have also reviewed. With the SV710, we have a more traditional gaming headset and expectedly it's less expensive than the more novel SR910.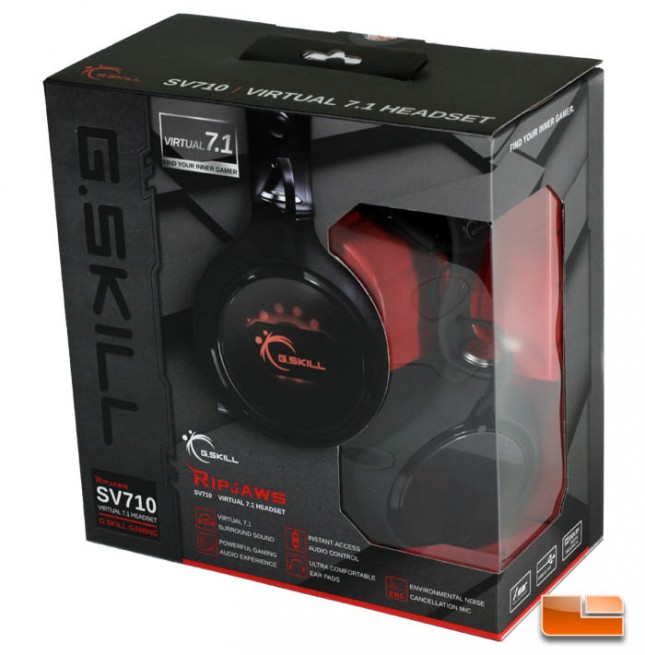 We had the opportunity of reviewing both of G.SKILL's new RIPJAWS headsets and they're different enough that they were split into their own reviews. At a casual glance, they look nearly the same with small differences, but those small differences compound to make for a different user experience. The RIPJAWS SV710 is a stereo headset with integrated virtual surround sound processing capabilities using Dolby and Xear technologies. Other features include a microphone with active environmental noise cancellation, leatherette lined memory foam ear pads, and inline volume controls. The SV710 is backed by a two year warranty and is priced at $59.99 on Amazon.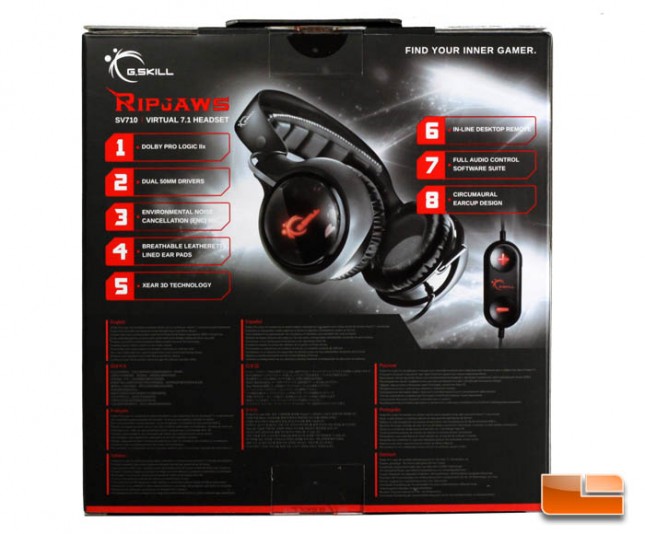 G.SKILL RIPJAWS SV710 Virtual 7.1 Gaming Headset Features:
Dolby Pro Logic IIx
Dual 50mm drivers
Environmental noise cancellation (ENC) mic
Breathable leatherette lined ear pads
Xear 3D technology
In-line desktop remote
Full audio control software suite
Circumaural earcup design
G.SKILL RIPJAWS SV710 Virtual 7.1 Gaming Headset Specifications:
Headset
Driver: Neodymium Magnet
Driver Diameter: 50mm
Frequenct Response: 30-20,000 Hz
Impedance: 32 @ 1kHz
SPL @ 1kHz: 1113 dB
Power Consumption: 0.85W
Microphone
Type: Unidirectional Noise Cancelling Condenser
Impedance: 2.2k
Frequency Response: 50-10,000 Hz
Sensitivity: 363 dB
Signal-to-Noise Ratio: 50 dB
General
Weight: 350g (incl. cable remote)
Cable Length: 3m
Connector: USB 2.0 Type A; Gold plated
Warranty: 2 Year Limited Warranty
The RIPJAWS SV710 headset is packed into several plastic casts for protection and positioning against the clear side of the box. It also comes with a user guide and warranty information. That's pretty standard stuff for gaming headsets these days. Let's take a closer look at the headset itself.