G.SKILL RIPJAWS SR910 Real 7.1 Gaming Headset Review
By
SR910 Headset Software
The software and bundled firmware update must be downloaded from the SR910 product page at G.SKILL's website. This will enable control over the surround sound modes and graphic equalizer which are very useful for RIPJAWS SR910 owners.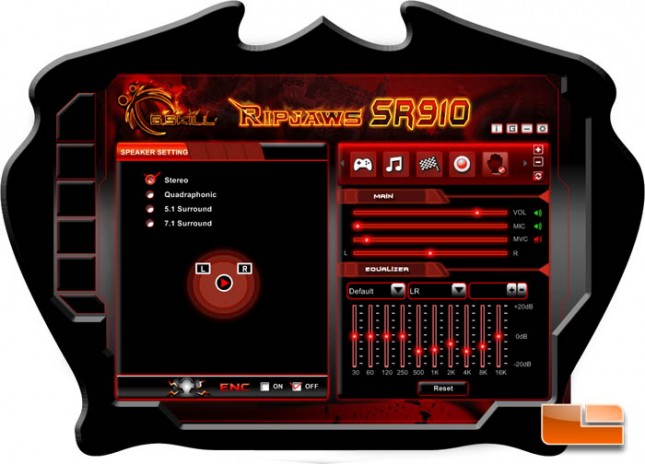 Though it may appear the settings in the software are contained within a single menu, the left half has several tabs that nest more Xear settings. The right half will persist and we see on top are graphic equalizer presets, with volume controls below for main volume, microphone, microphone playback, and L/R balance, and then the graphic equalizer beneath all that.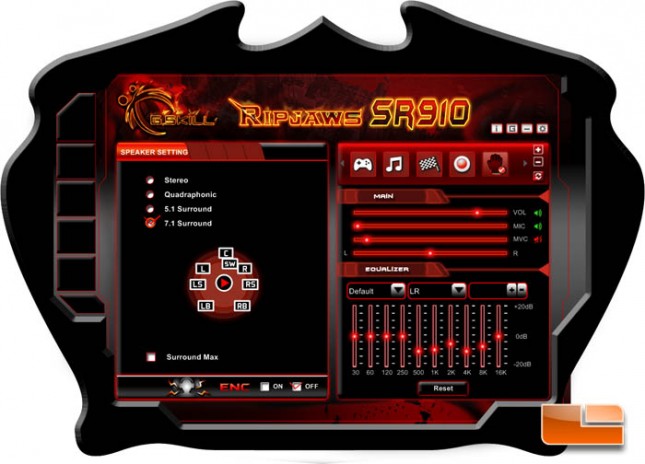 Looking to the first tabbed menu on the left are the Speaker Settings which are stereo, quadrophonic, 5.1, and 7.1 surround. In the graphic is a play button will playback a sound clip for testing each speaker and each speaker representation in the graphic will change color to accompany the sound test. Checking the Surround Max mode will activate a sound filter that simulates listening in a large room.
At the bottom is the control for ENC, which stands for environmental noise cancelling, turns a second microphone on or off for actively cancelling ambient noise that could be picked up by the main microphone.
Speaker Shifter allows the user to arbitrarily change the orientation and channel volumes of virtualized 7.1 surround.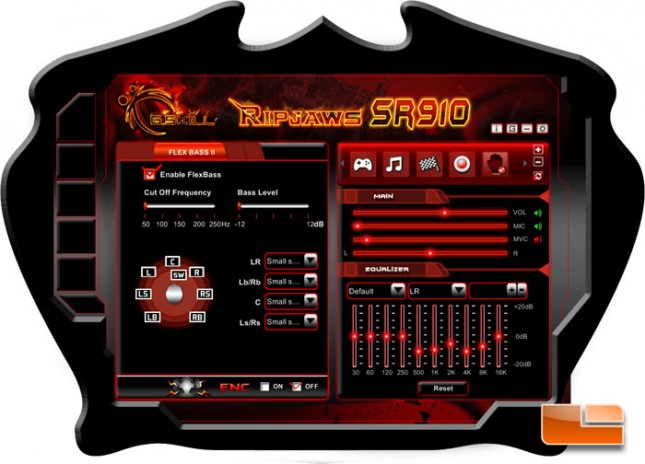 Flex Bass II allows some degree of fine tuning to the bass response of the SR910 headset. Cut off frequency and bass level can be modified and non-subwoofer channels can be applied a filter to simulate bass boosted speakers.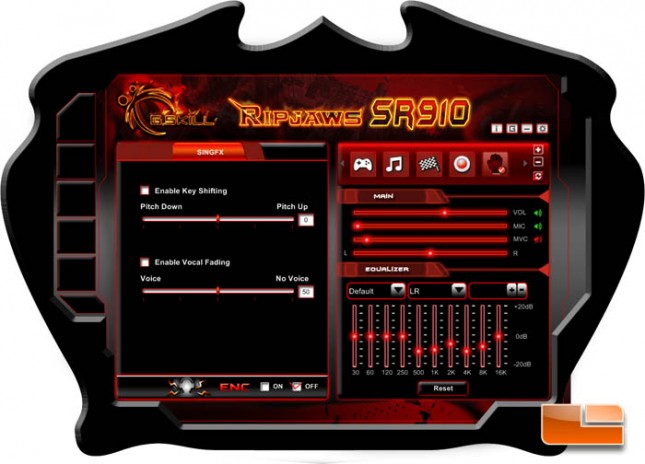 SingFX has two settings: Key Shifting for changing the pitch of the audio and Vocal Fading for enhancing or reducing vocal frequencies.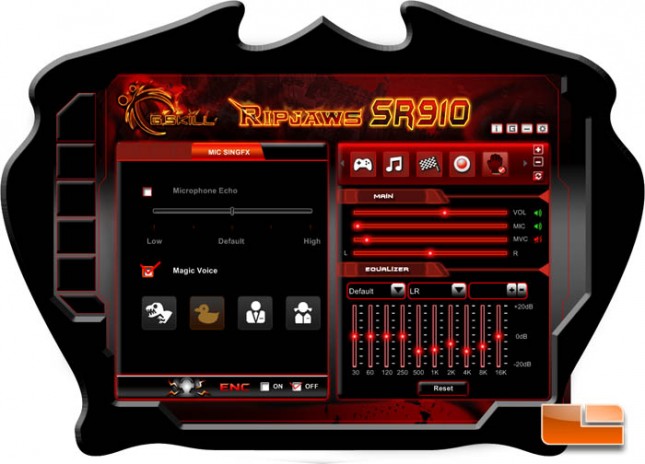 Mic SingFX has two settings for microphone recording: Echo and Magic Voice which applies a choice of filter to make the user's voice sound like a monster, cartoon, male, or female.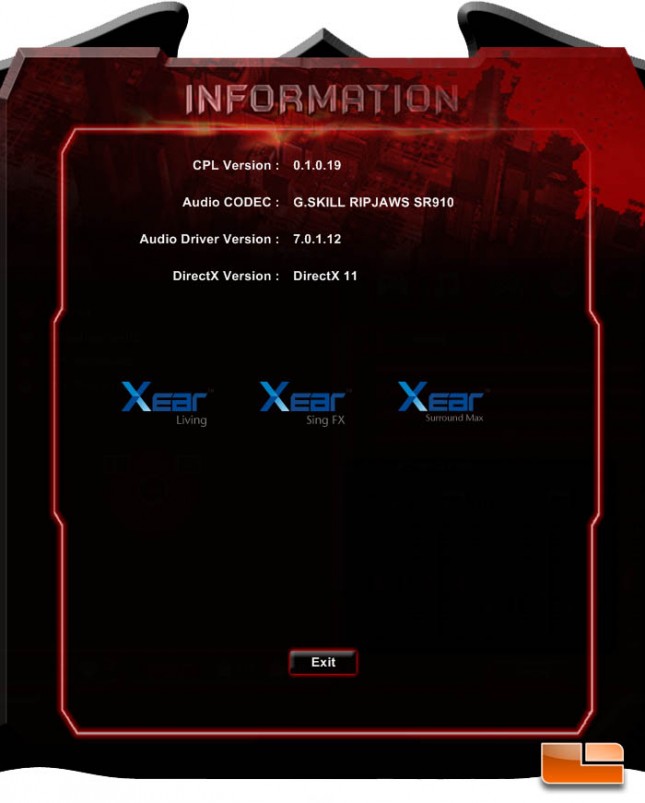 Here we open the information window which shows that we are currently on the latest software and firmware version for the SR910.