Fractal Design Tesla R2 650W Power Supply Review
By
Packaging and bundle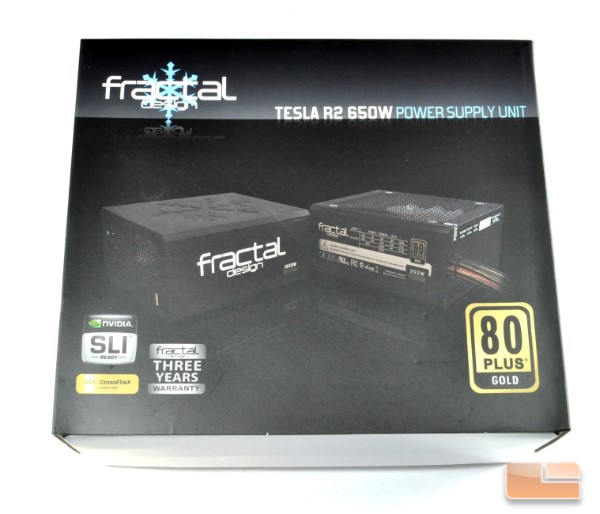 Fractal Design supplies the Tesla R2 650W unit in a relatively simple but well designed cardboard box. The box is strong enough to protect the power supply during transportation. Aesthetically, the design is simple, based on clear pictures of the power supply itself.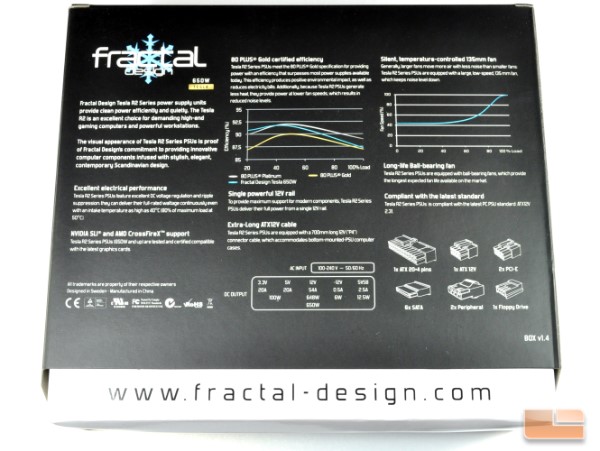 The most important features and performance graphs have been printed on the rear side of the box, as well as a small table with the voltage line current ratings and a list of the available connectors.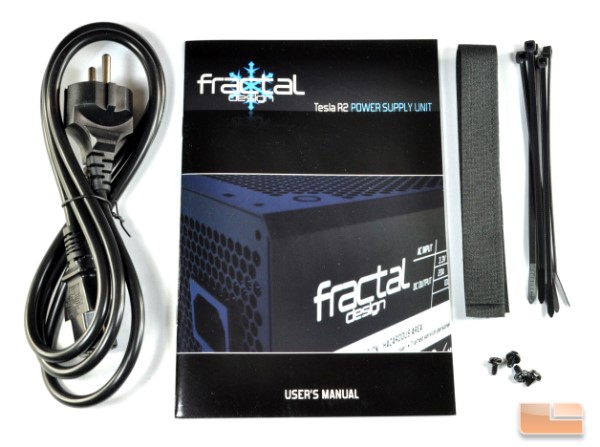 The bundle provided alongside with the Tesla R2 is good but not in any way special. The company supplies the necessary AC power cable, black mounting screws, a users manual, a few cable ties and simple cable straps.