Fractal Design Node 804 Micro-ATX Case Review
By
Node 804 Packaging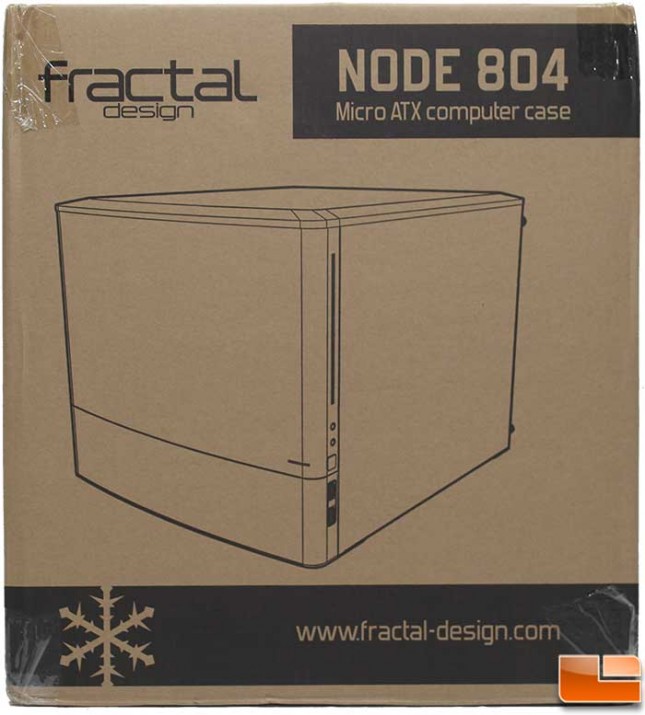 Like other Fractal Design cases, the Node 804 comes in a plain cardboard box, nothing fancy here, it keeps with the Scandinavian minimalist style. The front simply shows a 3/4 view of the case along with the front I/O ports and the optical slot load bay.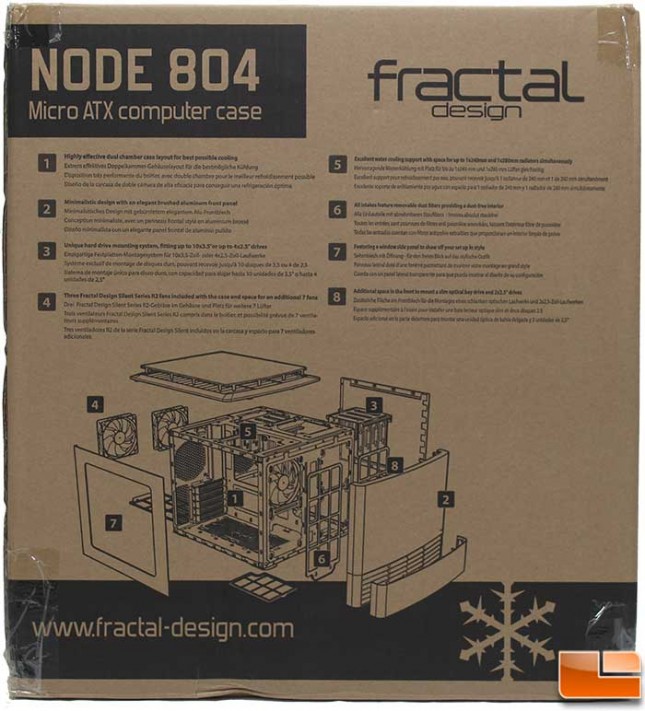 The back of the box shows an exploded view of the Node 804, with numbers to identify the parts. The major parts have a detailed explanation of what it is.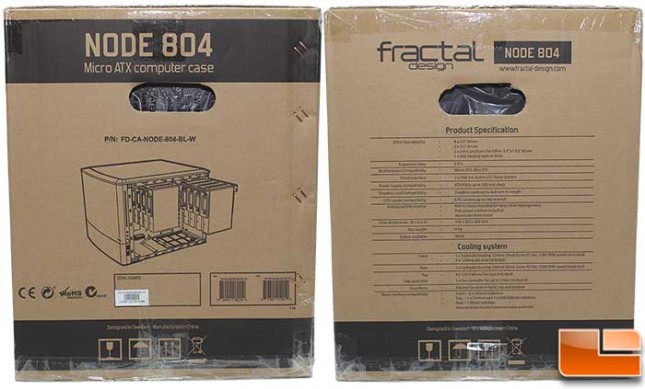 Of the two sides, one is basic and provides an interior view of the case with the hard drive cages. The other side provides a detailed list of the specifications and the cooling options.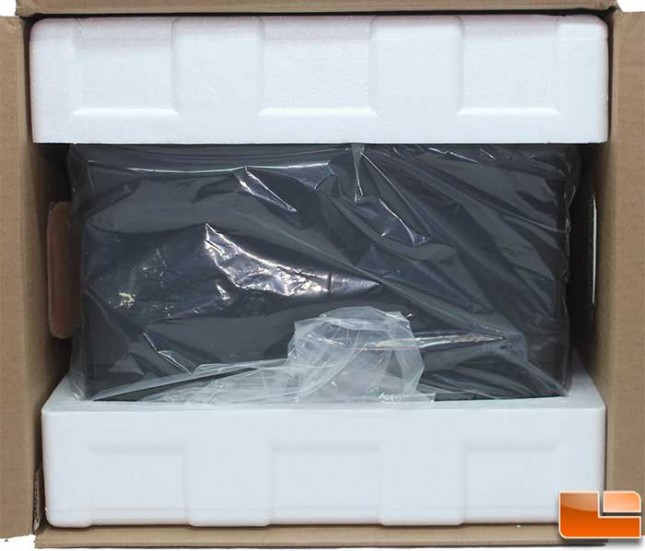 With pretty standard packaging material, the Node 804 shouldn't have any issues arriving at it's final destination. The foam blocks are a little soft, and should provide plenty of cushion if it is dropped or something falls on top of the box. The case itself, is placed inside a plastic bag to keep dust and moisture away from the case.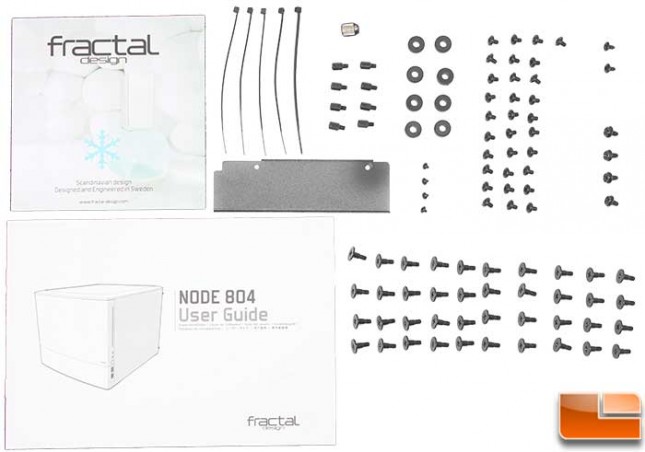 As with any case, a certain number of accessories need to be included, Fractal Design makes sure there are more than enough accessories to fully load the Node 804. Two books are included, the first is a promotional pamphlet, and a highly detailed user manual. The accessories to complete the installation include five cable ties, eight motherboard standoffs with a standoff install bit, eight rubber anti-vibration washers, four really small screws for an optical drive, thirty one SSD screws, two optical drive bracket screws, four power supply screws, an optical drive bracket and finally, forty 3.5″ drive screws.
Overall, nothing too exciting about the packaging, it's pretty standard. It allows the Node 804 to arrive at it's destination without any issues and let's any perspective retail purchasers know exactly what the Node 804 is capable of.