EVGA GeForce GTX 1660 Ti XC Black Graphics Card Review
By
Entry Level Doesn't Mean Poor Performance Or Ugly
The GeForce GTX 1660 Ti XC Black 6GB GDDR6 graphics card is the entry level GTX-16 series card from EVGA and is priced at $279.99. This card is ideal for those that aren't interested in the real-time raytracing technology in the GeForce RTX series, but still want the latest 'Turing' architecture from NVIDIA. The NVIDIA TU116 'Turing' GPU used on the 1660 Ti series has 1,536 CUDA cores, 96 TMUs, 48 ROPs and has been paired with 6GB of GDDR6 memory. This is more than enough power to play every game title out today on a 1080P display with acceptable frame rates and it will even play a good number of titles at 1440P as long as you are willing to drop the image quality settings down a bit in the most demanding game titles.
As the entry-level card by EVGA this model features a cost-oriented design, but that doesn't mean you get an ugly or noisy card. EVGA went with a triple-slot GPU cooler for this particular card that is topped off with a single-fan. The card doesn't have any RGB lighting, lacks a backplate and has not been factory overclocked. This means it comes with the GeForce GTX 1660 Ti reference clocks of 1500 MHz base, 1770 MHz boost for the GPU core clocks. EVGA did increase the overall power limit of the card though for extra performance should one want to manually overclock it down the road. You can't increase the power limit in EVGA Precision X1 as it shows that it is 100%, but under the hood EVGA already increased the cards total power draw from 120W to 130W.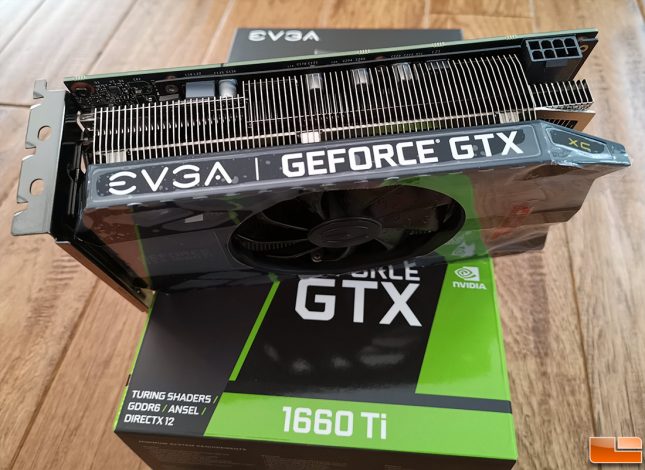 Along the top edge of the GeForce GTX 1660 Ti you'll find the cards single 8-pin PCIe power connector. EVGA recommends a 500 Watt or greater power supply for this model.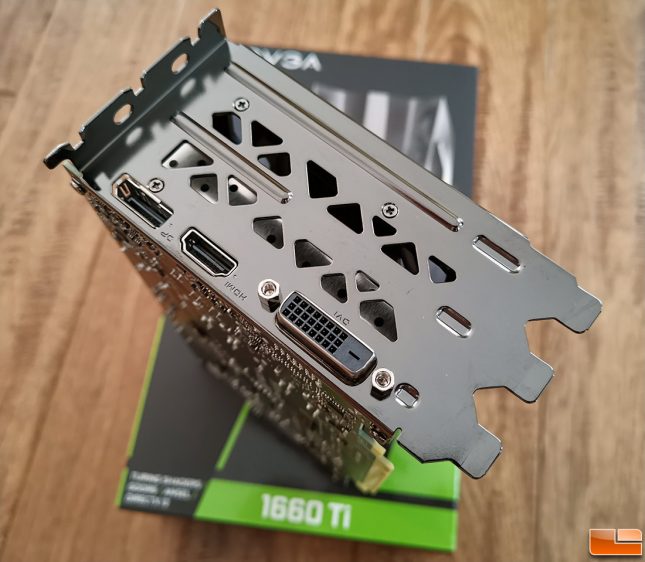 When it comes to video outputs the EVGA GeForce GTX 1660 Ti XC Black has one DisplayPort 1.4, one HDMI 2.0b and a single Dual-Link DVI that will allow you to hook up to three displays to the card. The 1660 Ti supports HDCP 2.2, a 240Hz maximum refresh rate and a maximum digital display resolution of 7680×4320 (also known as 8K).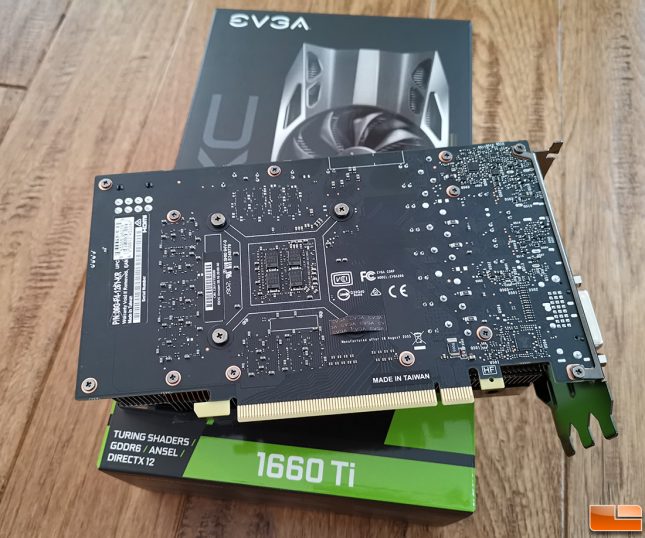 The EVGA measures just 7.48-inches (189.89mm) in length, but is super girthy or thick as it takes up 2.75 slots. This means it might not fit in many ITX cases due to this design and you'll have to spend an extra $30 to move up to the EVGA GeForce GTX 1660 Ti XC Ultra GAMING at $309.99 for EVGA's first dual-slot 1660 Ti offering.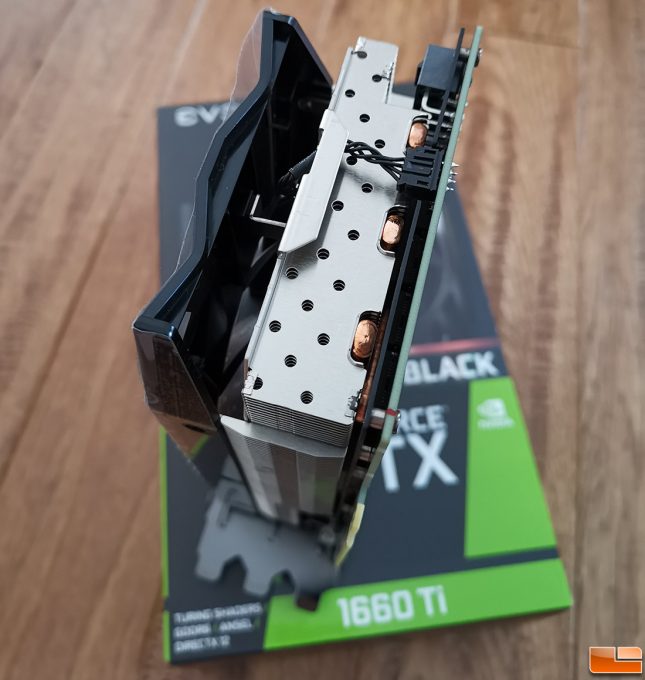 Let's get on with testing this card!