Diamond Multimedia UE3000 USB 3.0 to Gigabit Ethernet Adapter Review
By
100MB Packet Performance
ASUS USB 2.0 10/100M Network Adapter: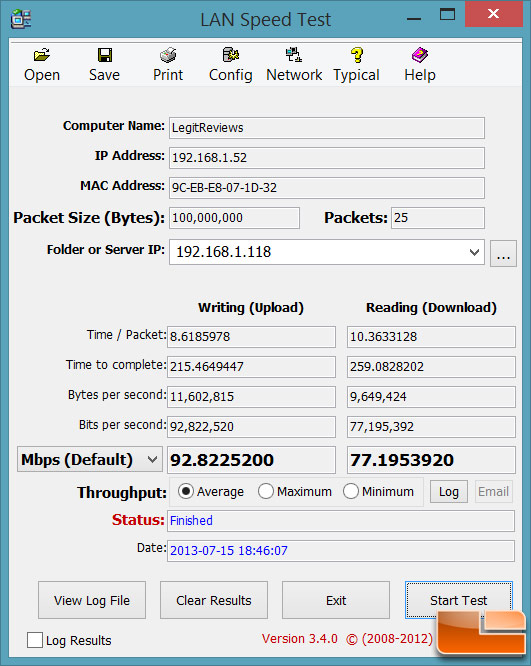 Diamond Multimedia UE3000 USB 3.0 10/100/1000 Gigabit Network Adapter: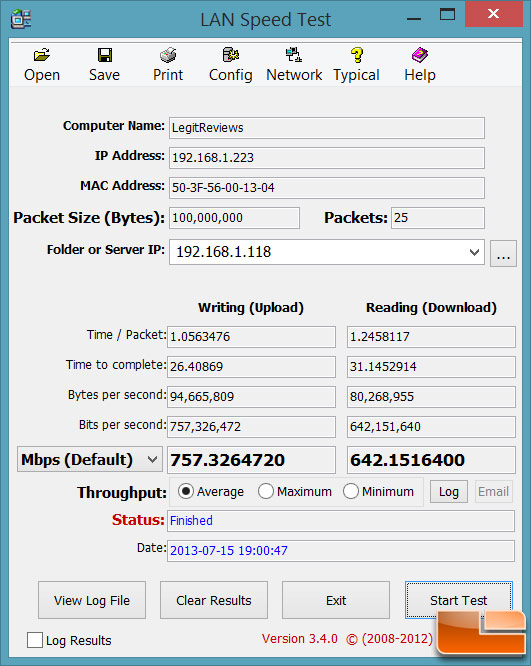 Benchmark Results: The results didn't change much with 100MB packets as the Diamond Multimedia UE3000 performed much better than the 10/100M USB 2.0 network adapter that came with the ASUS Zenbook Prime Ultrabook. The ASUS USB 2.0 10/100 adapter averaged 77Mbps read and 93Mbps write, which gets you on the network and that is about it. The Diamond Multimedia USB 3.0 to 10/100/1000 Gigabit Ethernet LAN Network Adapter (UE3000) averaged 642Mbps read and 757Mbps write. This is nearly a 9x improvement on the read speed and an 8x improvement on the write speeds! This is a huge performance gain and was had for just $29.99 shipped.