Diamond Multimedia UE3000 USB 3.0 to Gigabit Ethernet Adapter Review
By
Test System
We wanted to test the Diamond SuperSpeed USB 3.0 Gigabit Ethernet Adapter in a real world setup, so we connected it to our ASUS Zenbook Prime Ultrabook that is running Windows 8.1 64-bit To test the wired performance we used the Alienware M17x R4 gaming laptop that was directly connected to the ASUS RT-AC66U Dual-Band Wireless-AC1750 Gigabit 802.11ac Router. The Alienware M17x R4 features an Intel i7-3610QM CPU with 6GB RAM running Windows 7 64-Bit, and an NVIDIA GeForce GTX 660M video card.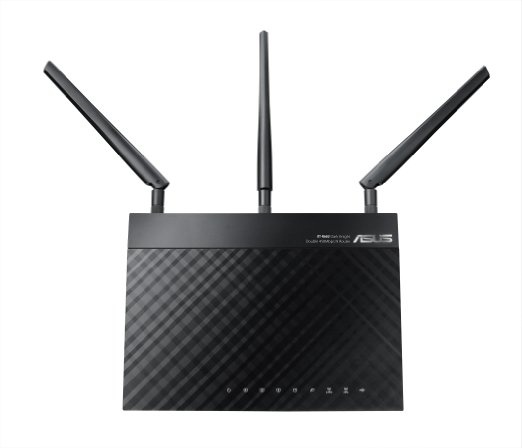 We used the Aleinware laptop to run LAN Speed Server and then ran LAN Speed Test on the Ultrabook system with the USB NIC adapter to test throughput. We left the router in default mode, which means that the router was left in "Unsecure Mode" (for fastest data throughput), and with WMM / QoS turned ON. After connecting, we ran the PC application LAN Speed Test (LST) to measure file transfer and network speeds using both 1MB and 100MB packet sizes. LST builds a file in memory and then transfers the packet without the effects of windows file caching. It then reports the time and calculates the network speed. We used 6-foot long CAT6 cables for the RJ45 runs.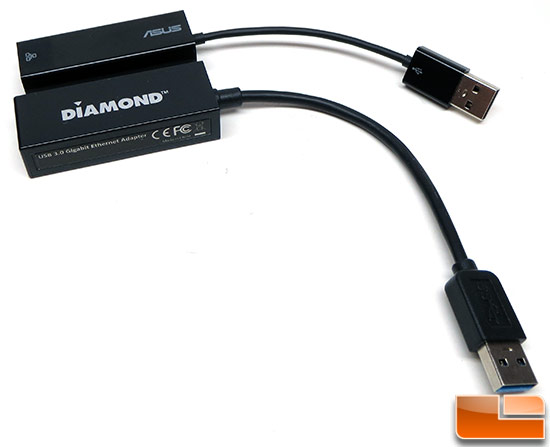 We will be comparing the new Diamond Multimedia UE3000 USB 3.0 Gigabit network adapter to the 'free' ASUS 10/100M USB 2.0 network adapter that came with the ASUS Zenbook Prime UX31A Ultrabook. This should show you how much your network speeds can improve by moving up to a Gigabit controller and the SuperSpeed USB 3.0 interface.

The ASUS USB 2.0 10/100M Ethernet Adapter uses the AX88772B controller from ASIX Electronics Corporation. This is a low-power USB 2.0 to 10/100M Fast Ethernet Controller.

Diamond Multimedia also uses a controller from ASIX Electronics Corporation, but it is the newer AX88179 USB3.0 to 10/100/1000M Gigabit Ethernet Controller. The AX88179 is the world's first USB 3.0 to Gigabit Ethernet controller which integrates USB 3.0 PHY and 10/100/1000Mbps Gigabit Ethernet MAC/PHY in a single chip.