Diamond Multimedia UE3000 USB 3.0 to Gigabit Ethernet Adapter Review
By
1MB Packet Performance
ASUS USB 2.0 10/100M Network Adapter: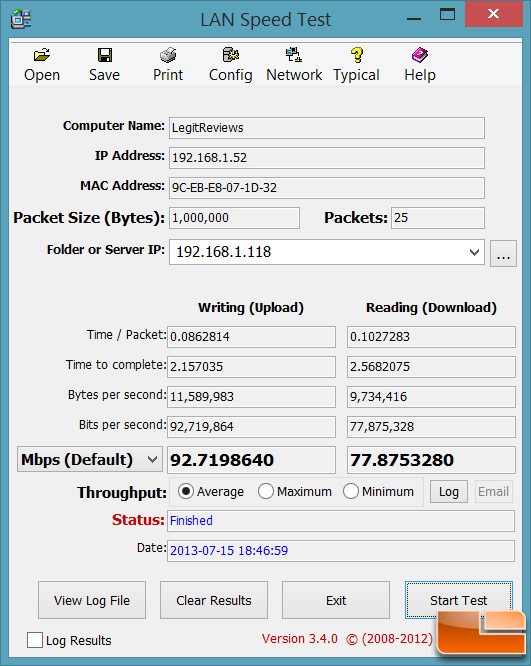 Diamond Multimedia UE3000 USB 3.0 10/100/1000 Gigabit Network Adapter: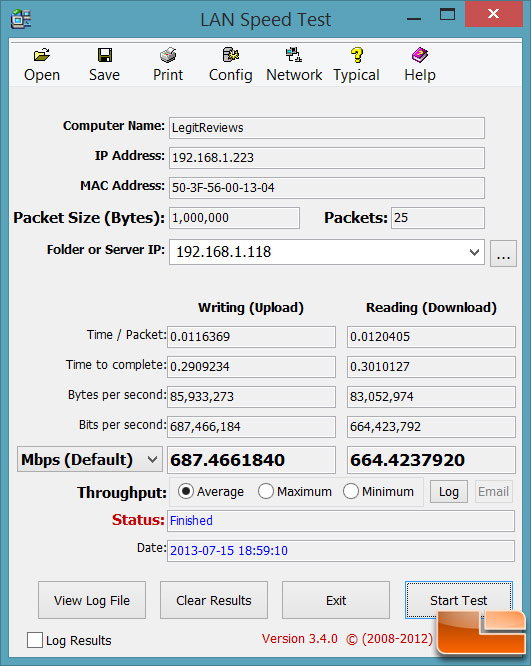 Benchmark Results: When transferring 1MB packets the ASUS USB 2.0 10/100M adapter that came with the ASUS Zenbook Prime UX31A averaged 78Mbps read and 93Mbps write, which is obviously slow. The Diamond Multimedia USB 3.0 to 10/100/1000M Gigabit Ethernet LAN Network Adapter (UE3000) averaged 664Mbps read and 687Mbps write. This is a night and day difference in performance and it is something you notice right away on a LAN when transferring files from one PC to another.