DeepCool Captain 120 AIO Liquid Cooler Review
By
Captain 120 Installation
All-in-One liquid coolers are nice for their easy installation, usually the hardest part is connecting the pump to the motherboard. Other than that, it's a few screws to connect the fan and radiator assembly to the case. The installation for the Captain is just as easy as any other AIO liquid cooler; if not slightly easier due to the brackets securing directly to the pump. If you are capable of installing a standard air cooler, then installing the Captain 120 will be a breeze.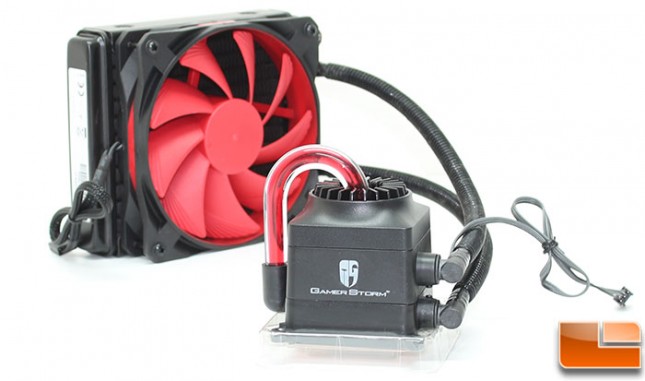 The universal support bracket uses the inner four posts for AMD, and the outer four for Intel systems. As we are installing the Captain 120 on an Intel i5-4960K system, the outer posts are used. The screws are put through the appropriate hole, and secured in place with the slide-on locks. Once the support bracket is in place, the four rubber washers will be used on the CPU side to keep it in place. No adhesive is used to attach the bracket to the motherboard.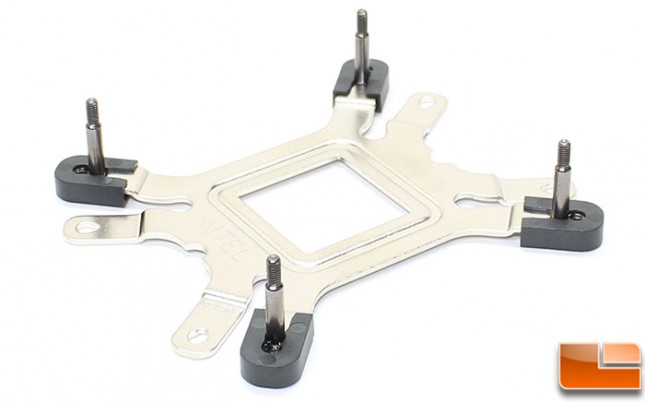 Two brackets are used to secure the pump to the support bracket, screw the necessary bracket to the pump. Now all that needs to be done is to secure to the CPU and the support bracket. This is the step that makes installation a little easier than a few others, just slightly easier, not a game changer though.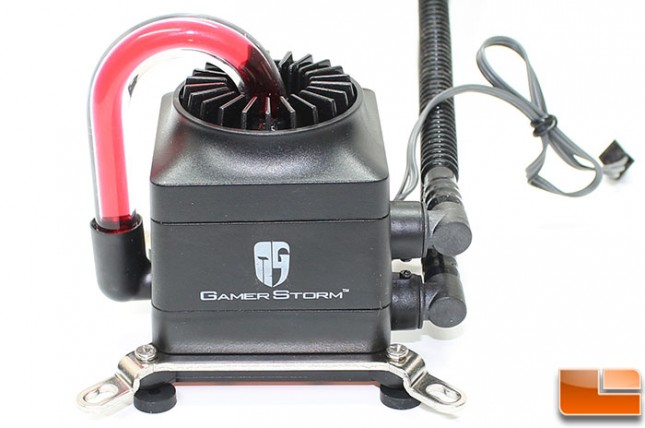 Before doing the final attaching of the pump housing, the CPU is cleaned off of all residue from previous coolers. Placing the pump housing into position the thumbscrew bolts are installed in a criss-cross pattern to secure the pump to the support bracket. Once all four of them are in place, they are tightened down.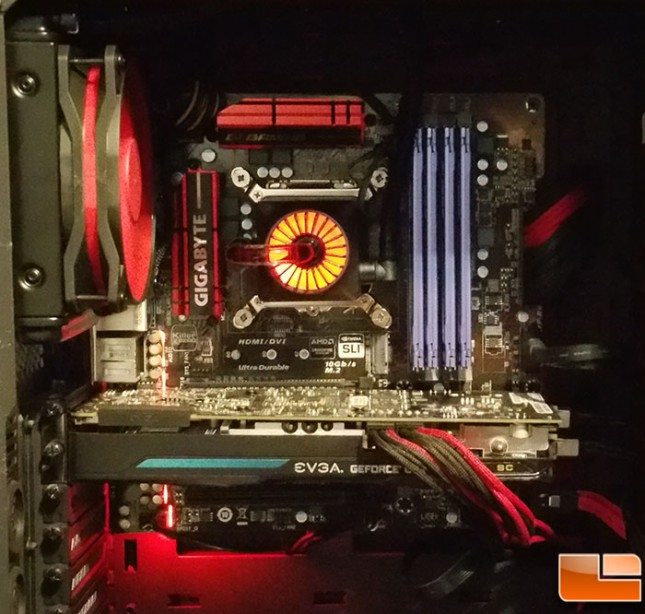 The Captain 120 uses two fan headers on the motherboard, the fan uses a 4-pin connector which will be connected to the CPU fan header, and the pump uses a 3-pin connector going to the CPU_OPT header.
The DeepCool Captain 120 is installed pretty easily, no hidden surprises. The install guide is mostly picture based, which would help those that are new to installing AIO Liquid Coolers.
Now that the Captain 120 is installed, the system will be put under a load for 24-hours as a burn-in period and then we will finally get to doing some benchmarks.