DeepCool Captain 120 AIO Liquid Cooler Review
By
Captain 120 Unboxing
For many, the DeepCool Captain 120 will be purchased online, making any packaging only necessary to insure it doesn't get damaged. For those that can find it at a retail outlet, the Captain 120 comes in a sturdy cardboard box, that is designed to catch your attention and provide information on what it is. The front of the box, provides a view of the fan and the water block. The view of the water block begins to give you an idea of the "Visual AIO" aspect.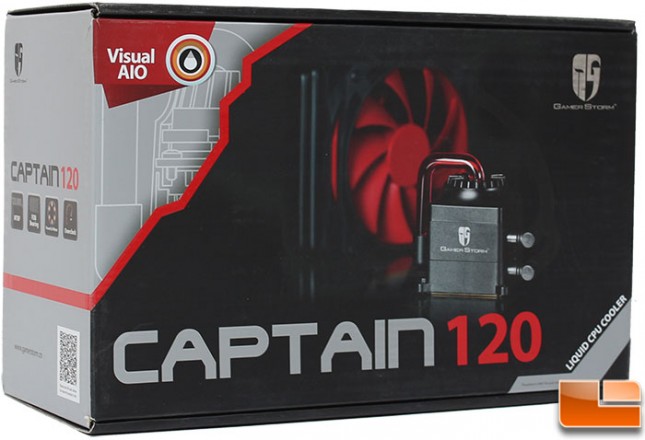 Flipping the box to the back, the compatible Intel and AMD sockets are listed. In addition, a dimensional diagram of the water block/pump assembly and radiator is presented.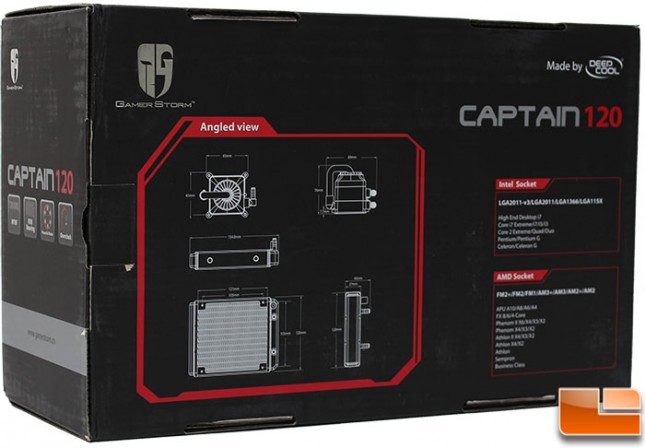 On one of the sides, the features and specifications of the Captain 120 is shown.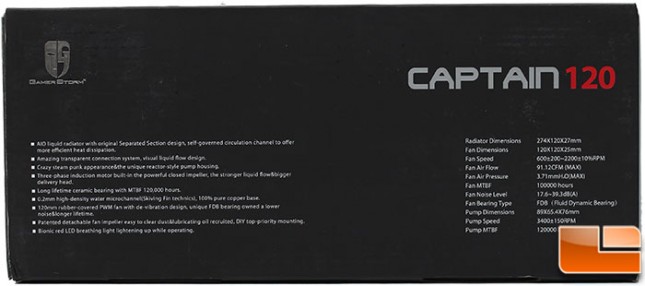 Opening the box, the internal packaging is pretty common among AIO liquid coolers, using egg carton type of material each of the components are bagged separately. The section for the radiator is long enough to support the larger version, Captain 240.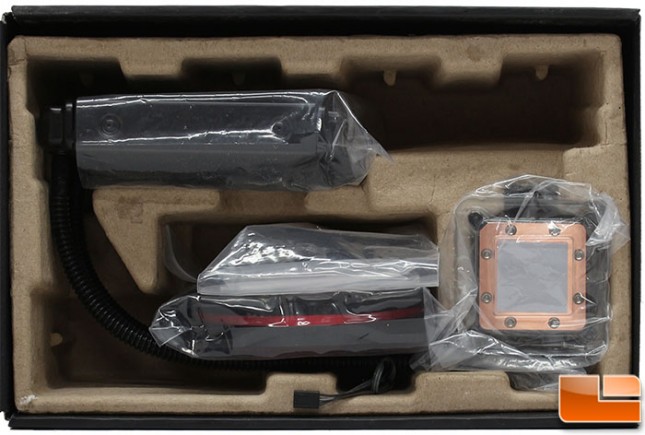 With the hardware removed we can see what makes the Captain 120 different from most AIO coolers. The visual aspect of the cooler includes a clear tube used to aid in the flow of the coolant from the base plate to the top of the pump before it returns to the radiator. The DeepCool Gamer Storm logo is on one of the sides, which won't be visible on most systems once the pump is installed.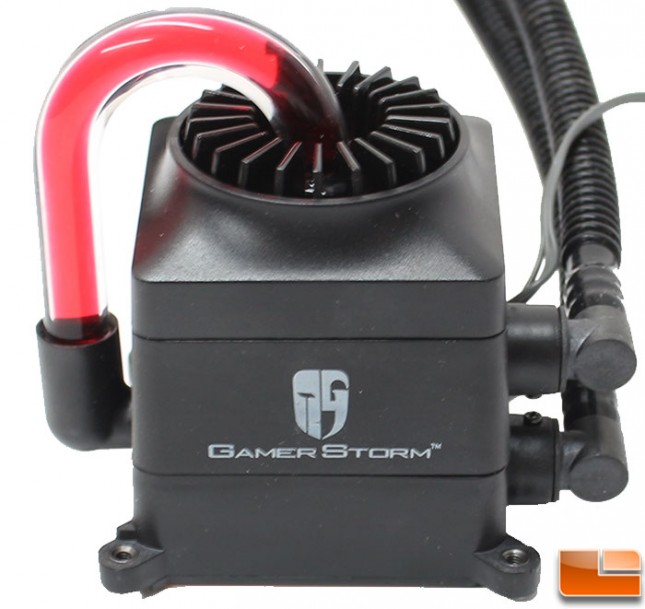 Removing everything from the packing, we find the baseplate has a plastic cover protecting the pre-applied thermal paste. The square baseplate is solid copper, and appears to have a smooth and flawless finish. There are no obvious signs of damage to the baseplate.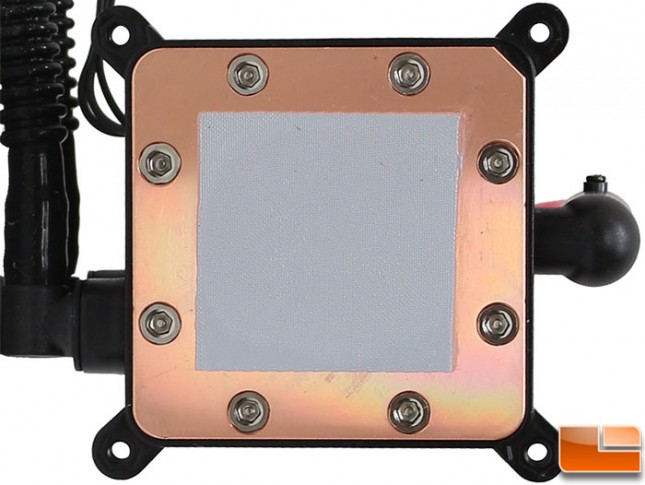 As a 120mm AIO Liquid Cooler, DeepCool has included one 120mm fan. The fan shroud is a soft rubber material rather than the hard plastic commonly found on fans; this should help to reduce vibration. The fan itself has nine blades with Centralized Flow Design which focuses the airflow for heatsinks and radiators.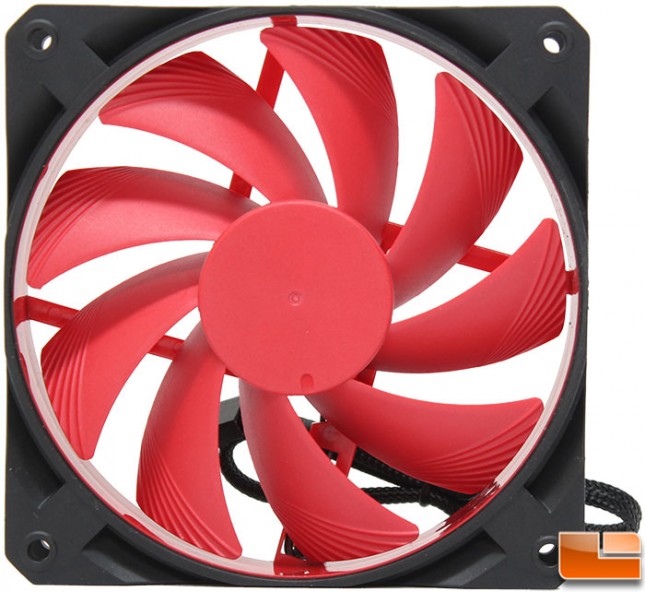 The 120mm fan is DeepCool's GF120 which has a fan speed of up to 1,800RPM and is rated for 79.81CFM @ 32.5dBA. For power, it has a 4-pin PWM connector. The inside section of the shroud has a color matching band, that keeps with the color scheme of the Captain 120.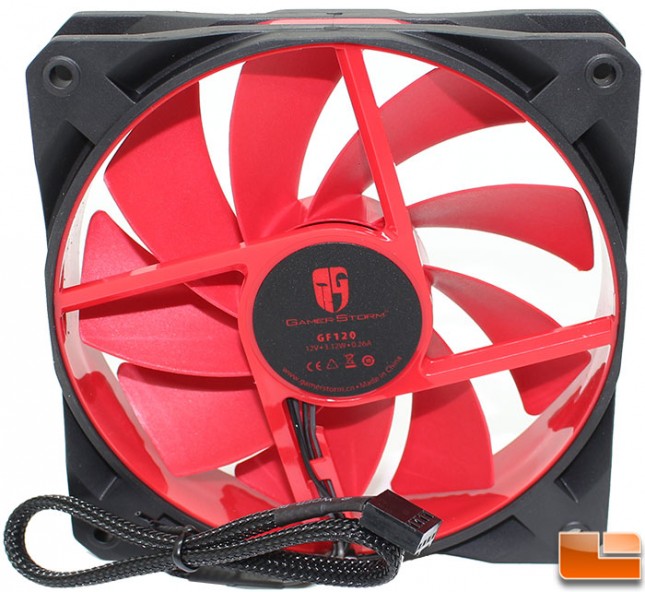 Like most hardware companies, DeepCool includes everything necessary to install the Captain 120 into a standard system. A simple installation guide, DeepCool case badge, pump brackets for AMD and Intel, screws to attach the fan to the radiator, screws to attach the radiator to the case, universal motherboard support bracket with required hardware and Intel 2011 screws.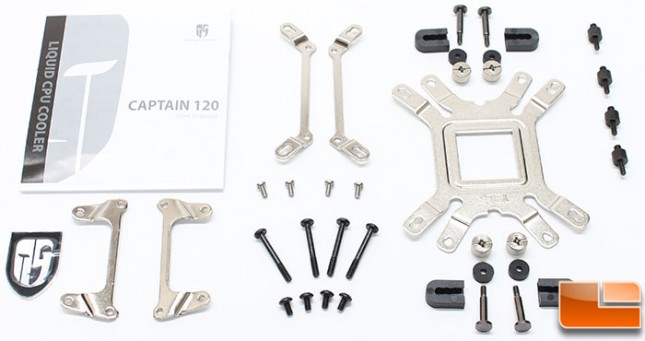 One last thing to look at before we get to installing the Captain 120, let's take a quick look at the test system.