Crucial Ballistix Tactical LP and Sport VLP 1600MHz DDR3 Memory Kit Review
By
Overclocking Results & Final Thoughts
Overclocking:
No memory review would be complete without overclocking, but no matter how hard I tried I was unable to reach any higher with the Crucial Ballistix Sport VLP and Tatical LP memory kit with the stock timings. I tried to overclock the memory kits with the 1800 MHz divider and found that we were unable to run at this clock speed.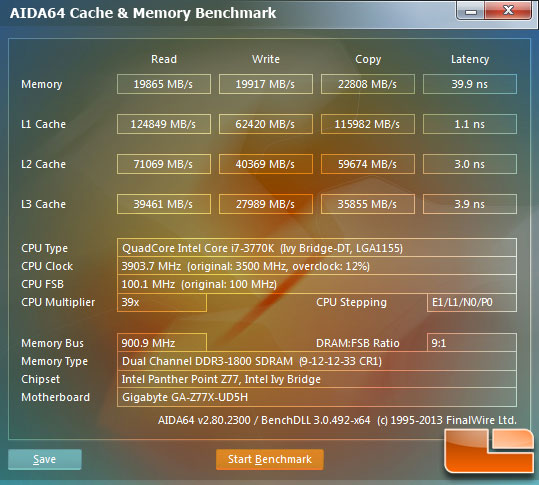 When I loosened the timings I was able to get the memory to run at 1800MHz, but it was with 9-12-12-33 1T timings. The performance was a bit better, but nothing to write home about.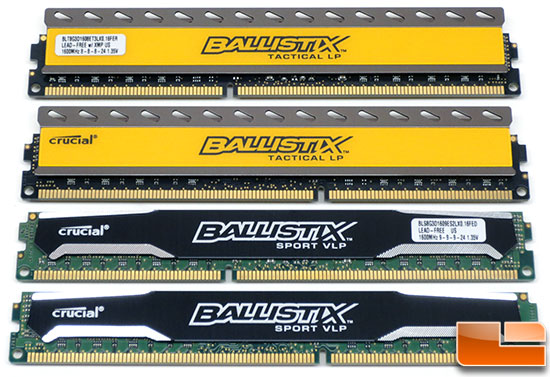 Final Thoughts and Conclusions:
At the end of the day Crucial has come out with a pair of Ballistix memory kits unlike anything else on the market and they perform really well. If you are looking for something that is both low voltage and low profile, both the Ballistix Sport VLP and Ballistix Tatical VLP are pretty much your only choice. It is great to see that a memory company was able to develop some memory kits like this as I do feel there is a desire to own such a kit.
The performance between the two memory kits is fairly minor with the Ballistix Tactical LP memory kit being able to perform better thanks to the tighter timings. I tried to run the Crucial Ballistix Sport VLP memory kit at CL8 timings, but the kit would not post with such settings at 1.35V. I also tried to overclock both kits with their respective timings and was unable to reach 1800Mhz with them. I was able to loosen timings and overclock them to 1800MHz, but it would have been nice to keep the stock timings and push them a bit higher.
When it comes to pricing the Crucial Ballistix Tactical LP 16GB 1600MHz kit runs $132.10 shipped and the Crucial Ballistix Sport VLP 16GB 1600MHz kit runs $106.99 shipped. If you have an extra $25 to spend the Crucial Ballistix Tatical LP looks a bit more aggressive, has a better looking black PCB, tighter timings and performs slightly better. The only downside to the kit is the taller heatspreaders, but they aren't tall compared to 99% of the modules on the market today.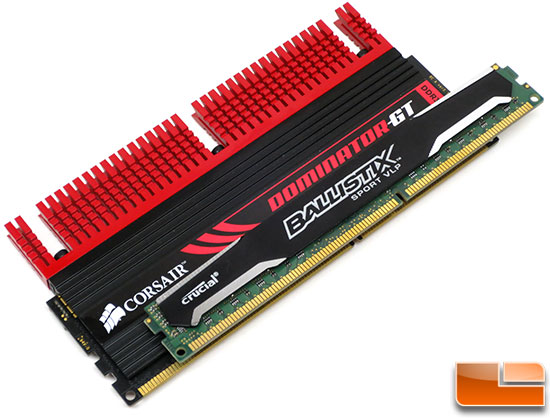 The picture above shows the Crucial Ballistix Sport VLP memory kit sitting on a Corsair Dominator GTX memory module and I think that picture says it all. These modules are tiny and will improve airflow in your PC case. They also won't interfere with your CPU cooling solution, so they are ideal for pretty much any build. All Crucial memory modules are backed by a lifetime warranty, so you don't have to worry about anything should one fail down the road. This is a product that I can easily recommend for anyone looking for a low profile, low voltage memory kit at 1600MHz. Keep your fingers crossed that Crucial will be releasing faster memory kits like this in the future!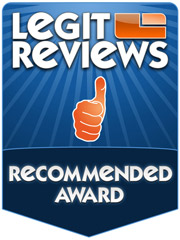 Legit Bottom Line: The Crucial Ballistix Sport VLP and Tatical LP memory kits are low power and low profile, but they have solid performance and serve a purpose!