Crucial Ballistix Tactical LP and Sport VLP 1600MHz DDR3 Memory Kit Review
By
Intel XMP Profiles on the Gigabyte Z77X-UD5H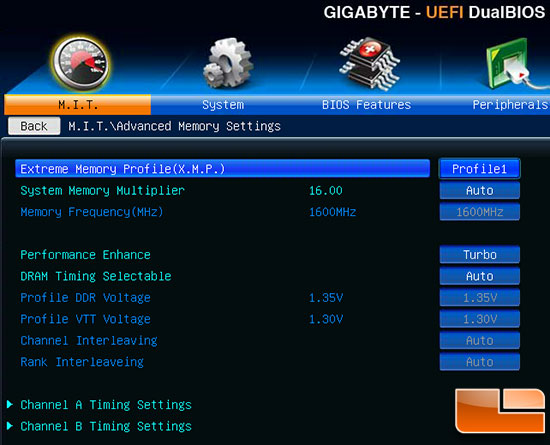 As we mentioned in the introduction, Crucial Ballistix 16GB 1600MHz DDR3 memory kit comes with two Intel XMP 1.3 profiles pre-programmed for your convenience. The first profile is at 1600MHz with 1.35V and the second is at 1600MHz with 1.50V. This is due to the fact that not all boards support such low memory voltages (1.35V), so by having both voltage settings in a profile you can easily set the memory up in your motherboard. We are using the Gigabyte Z77X-UD5H motherboard for testing and as you can see the board properly detected two memory profiles. It should be noted that if you boot up for the first time with optimized defaults the memory will be running the JEDEC standard – 1333MHz with loose timings. This is to ensure the board boots.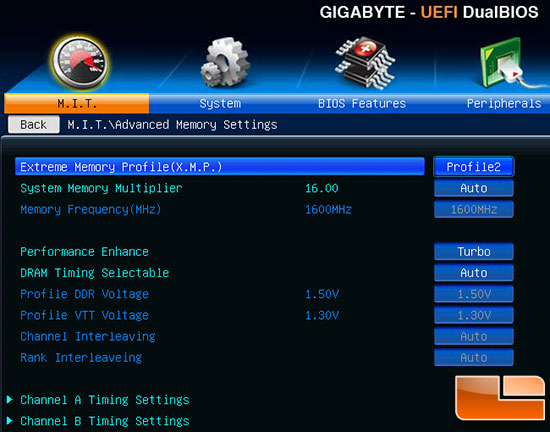 While the frequency and voltages on the Crucial Ballistix Tatical LP and Sport VLP memory kits share the same XMP profiles, the advanced timings are very different.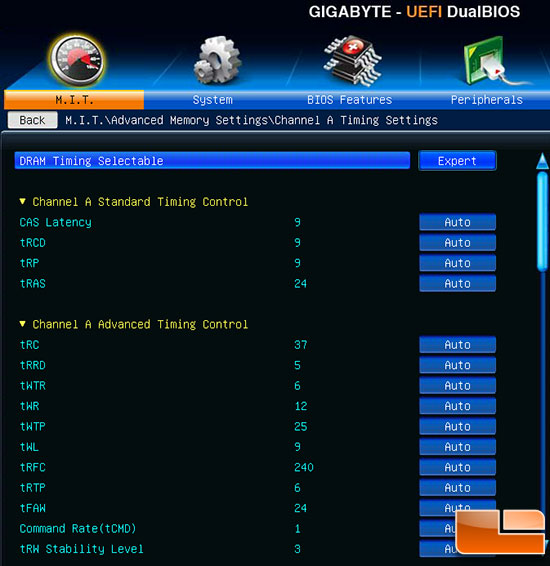 If you look at the advanced timing settings, you'll discover that the XMP memory profile also set the timings on the Crucial Ballistix Sport VLP 16GB memory kit to 9-9-9-24 with a command rate of 1T. The XMP settings also adjusts the advanced timing controls, which is nice as pretty much no one understands what all those settings do.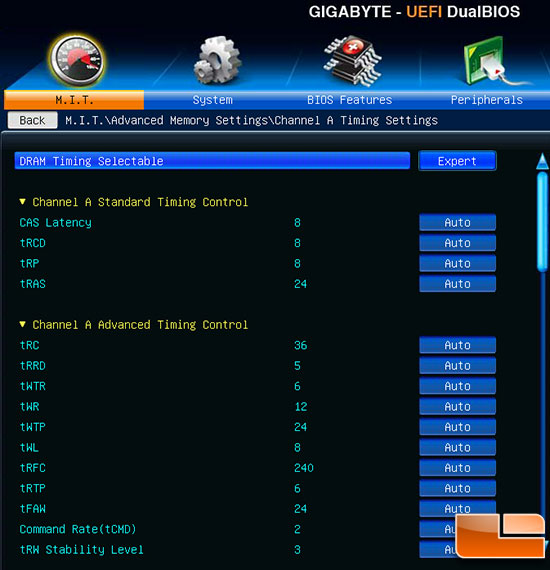 The Crucial Ballistix Tactical LP 16GB memory kit features tighter standard timings of 8-8-8-24, but the command rate now defaults to 2T. Notice that other advanced timings like the tRC, tWTP and tWL are all one value tighter.
Intel XMP memory profiles save a ton of time and get you up and running in a matter of seconds on boards like the Gigabyte Z77X-UD5H!