Cougar CMX v.3 850W Power Supply Review
By
External Design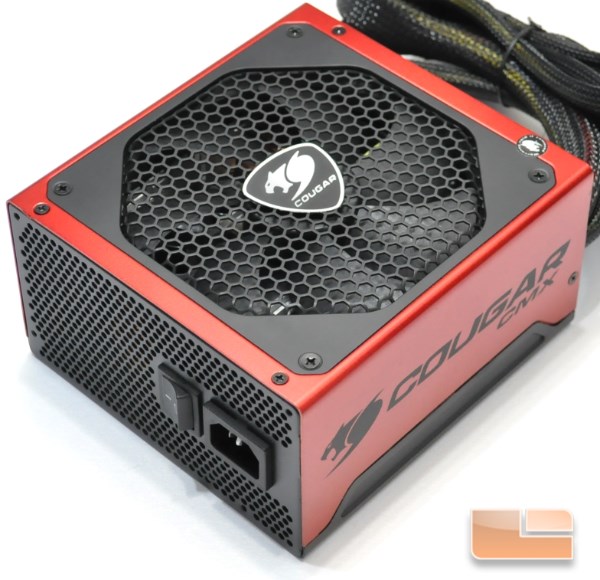 The chassis of the Cougar CMX 850W unit is proprietary and, measuring 170mm deep, also is slightly longer than that of a typical ATX unit. The cover has an octagonal shape and the company logo have been placed in the center of the black honeycomb fan guard. Most of the cover is painted orange, imitating the color of bronze, with the rest of the power supply being matte black.


On the sides of the chassis, Cougar simply etched the company and series logos on the orange cover, which was a quick and effective way to improve the appearance of the unit. Given the high contrast, the logo should be easily visible from a windowed side panel.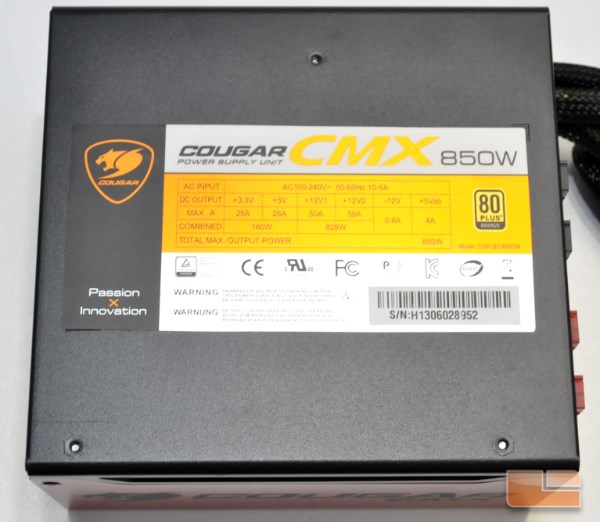 The sticker with the electrical specifications of the CMX have been placed at the top side of the chassis. The sticker will be visible through the windowed side panel of almost any case which has a PSU compartment near its bottom.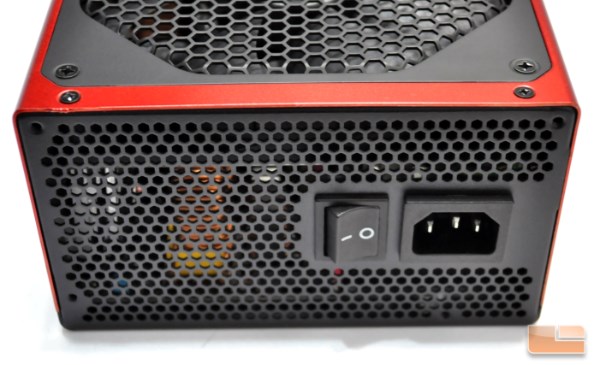 The front side of the Cougar CMX v.3 850W power supply is perforated, with only a long on/off switch right next to the A/C cable plug.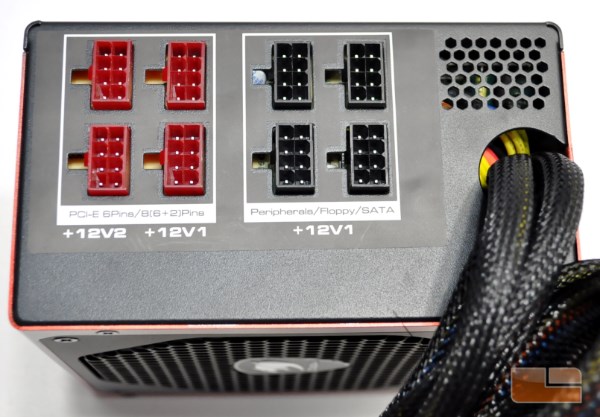 This is a semi-modular power supply, meaning that some core cables are hardwired and some cables are modular. There are eight connectors for modular cables; however, only five cables were supplied with this unit, so we can only assume that a full set of cable is being supplied only with units of higher wattage. The hardwired cables have been sleeved with a common black sleeving, which ends abruptly near the chassis, near the uncovered large opening.