Cougar 550M Gaming Mouse Review
By
Looking Around the Cougar 550M
The Cougar 550M is a surprisingly large gaming mouse. It measures 5.31(L) X 2.76(W) x 1.77(H) / 135 X 70 x 45 mm and weighs 120 g making the 550M both longer and heavier than the Razer DeathAdder to which it seemingly bears a resemblance.


The Cougar 550M comes in two colors: Iron-Grey (part number CGR-WOMI-550) which is what we have for review and Metallic-Blue (part number MOC550M).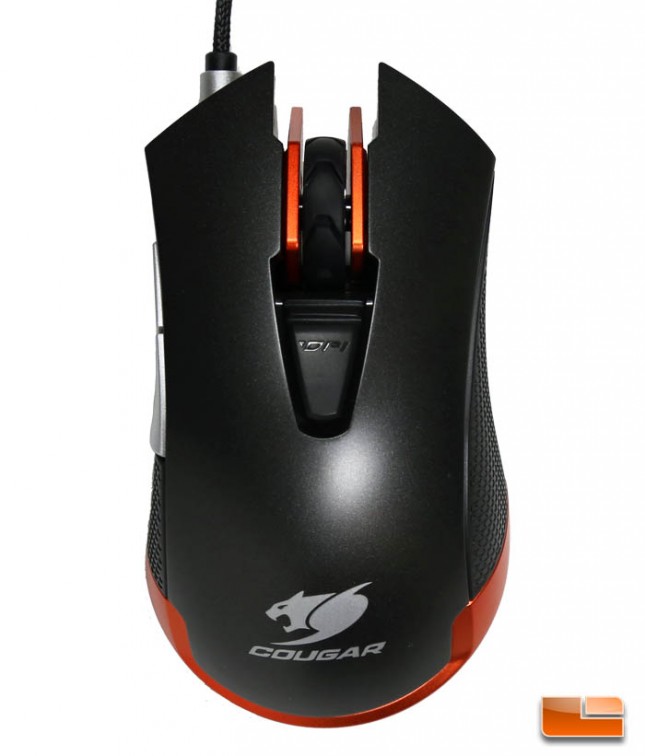 The metallic orange accents along the tail end and around the scroll wheel, the silver thumb buttons, black DPI cycle button, and black rubber textured scroll wheel and side grips are shared between the two editions of the 550M.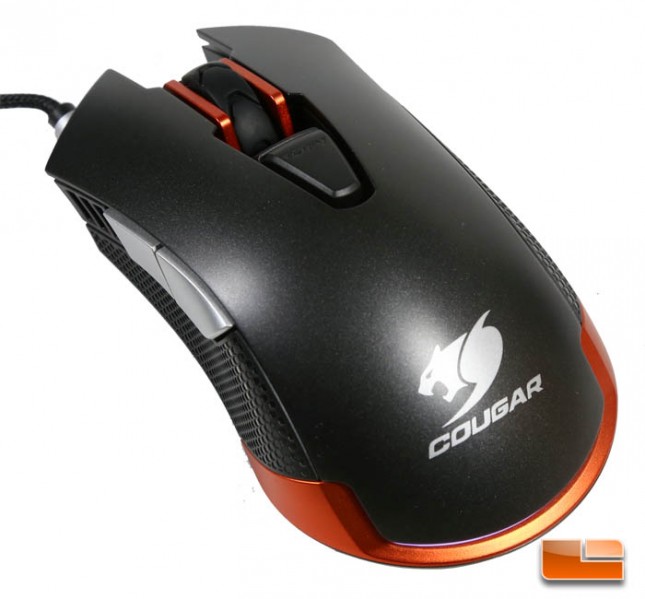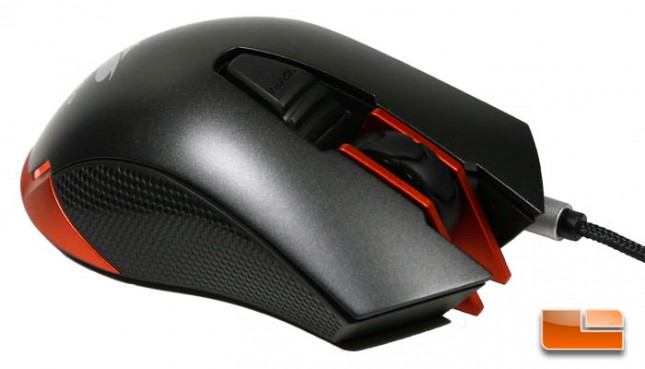 On the right side are two silver thumb buttons and the DPI level indicator lights. These RGB LED lights are one of two lighting zones on this mouse and each of these zones can be set to glow a different color in the Cougar UIX System software.
When viewed from the side, we see that the contours of the mouse are shaped more of a circle which is more typical of palm mice. Claw mice such as the Razer DeathAdder do not usually have this shape.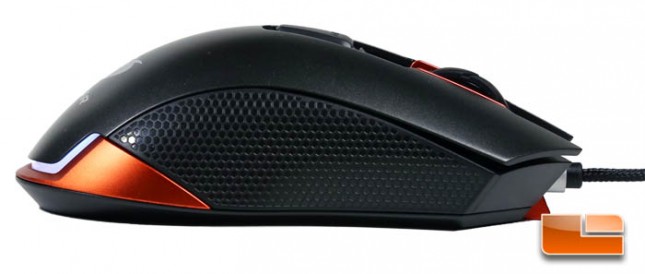 Even looking down the length we see a more rounded shape. Near the tail end is the other RGB lighting zone.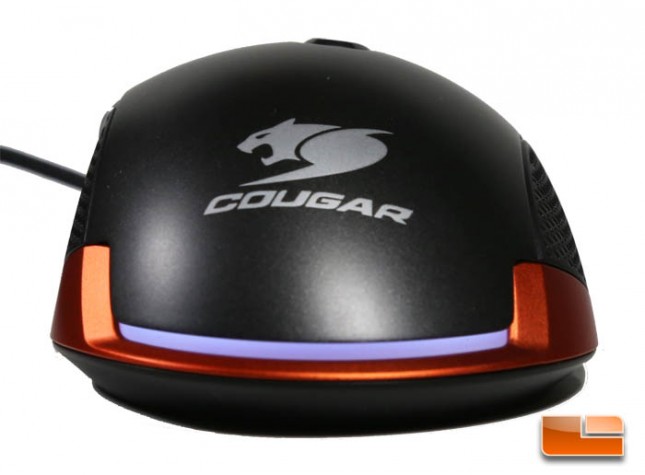 Looking under the 550M we see the SDNS-3988 optical sensor which can track between 50 to 6400 DPI. Three large mouse feet are placed around the edges for a very smooth glide. The 6 foot long USB cable is attached to the mouse off-center from the scroll wheel.