Razer DeathAdder Chroma Gaming Mouse Review
By
Razer DeathAdder Chroma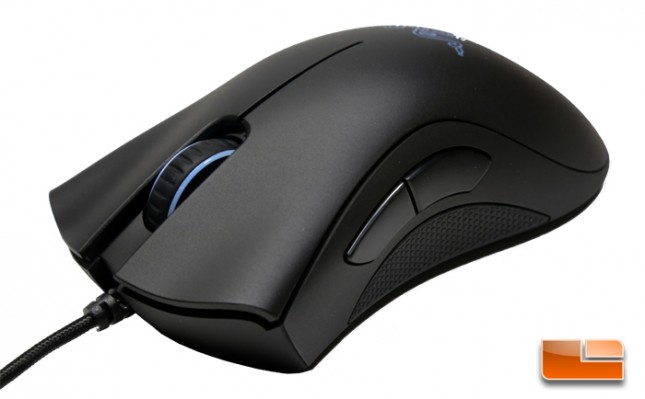 Razer is a company that needs little introduction, being one of, if not the most well-known names in gaming hardware. Many cite the effectiveness of Razer's aggressive marketing, but there is no denying that they were able to put themselves into that position with several key developments in their history. One of those developments was the original DeathAdder mouse released in 2006 and was quickly hailed as one of the best ergonomic mice ever made. Though the DeathAdder has seen many updates since, the ergonomic design and the use of an optical sensor have remained the same. The DeathAdder Chroma we are reviewing is the 2014 revision that updates the lights with RGB LEDs.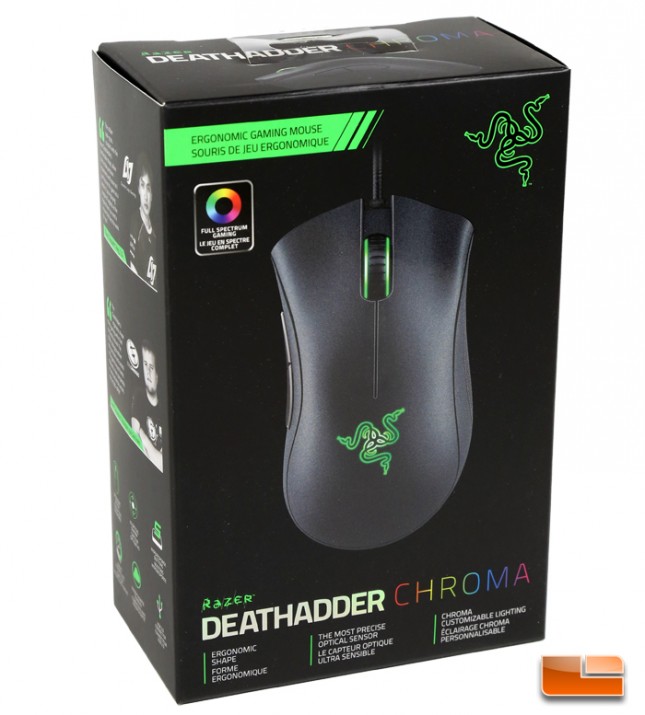 Most of the DeathAdder Chroma's features remained unchanged from the 2012 DeathAdder such as its ergonomic design, button layout including the two thumb buttons, and 7 ft braided cable. A 10,000 dpi optical sensor is a stated feature though other reviewers have discovered that an Avago 3988 sensor is used which is rated at a maximum tracking resolution of 6400 dpi (Update 11/13/2014 at 11PM CT: Razer has clarified to us that early batches had Avago 3989 sensors with 3988 marking, but regardless, all DeathAdder Chroma mice have the 3989 which tracks 10,000 dpi natively.) The DeathAdder Chroma carries a 2-year warranty and is priced at $69.99 shipped.
Razer DeathAdder Chroma Gaming Mouse Features:
Ergonomic shape, favored by eSports athletes
The most precise optical sensor
Chroma customizable lighting
Razer DeathAdder Chroma Gaming Mouse Specifications:
10,000dpi 4G optical sensor
Ergonomic right-handed design with textured rubber side grips
5 independently programmable Hyperesponse buttons
Razer Synapse enabled
Chroma customizable lighting
1000Hz Ultrapolling
200 inches per second/50g acceleration
Gold-plated USB connector
Seven-foot, lightweight, braided fiber cable
Approximate size: 127mm/5″ (Length) x 70mm/2.76″ (Width) x 44mm/ 1.73″ (Height)
Approximate weight: 105g/0.23lbs
Part Number RZ01-01210100-R3U1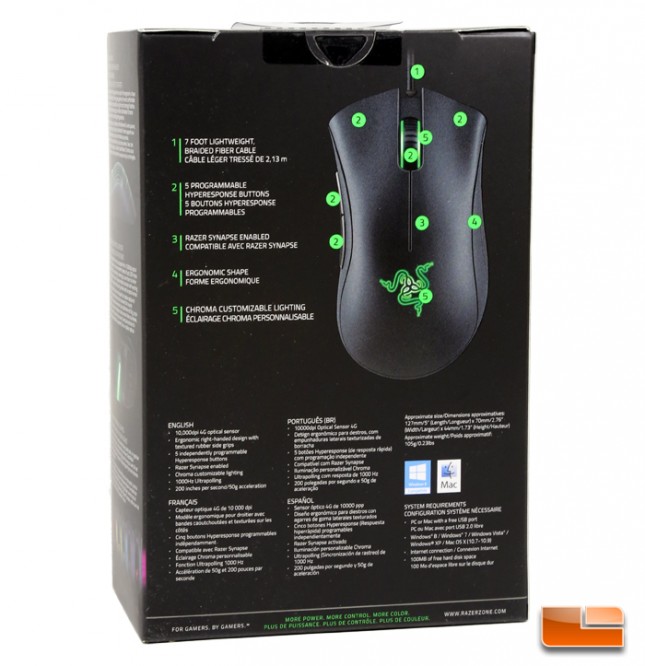 The DeathAdder Chroma comes in a newly designed retail box that's smaller and eschews the front flap preview of the previous DeathAdder box. The mouse comes with two cards printed with statements from Razer and its CEO Min-Liang Tan, an "important product information guide" which contains operating instructions, and a pair of Razer logo stickers.
Update 10/13/2014 at 1pm CT: Razer let us know that the packaging on the retail Razer Chroma units is different than the early unit that we were shipped. It appears that our 'early' box is missing the text for the Stats & Heatmap software that make up the new Razer Synapse feature.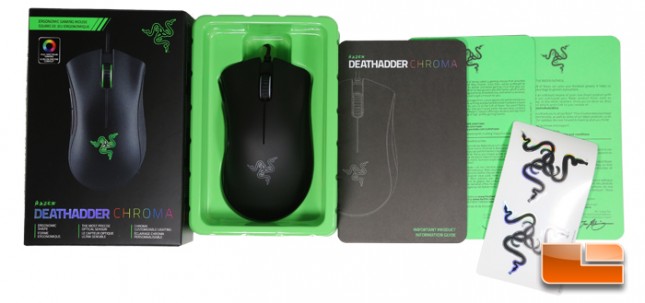 While we have examined Razer products in the past, this is our first ever review of a Razer DeathAdder mouse.
Let's take a closer look at the mouse!