Corsair Scimitar RGB Moba/MMO Gaming Mouse Review
By
Looking Around the Corsair Scimitar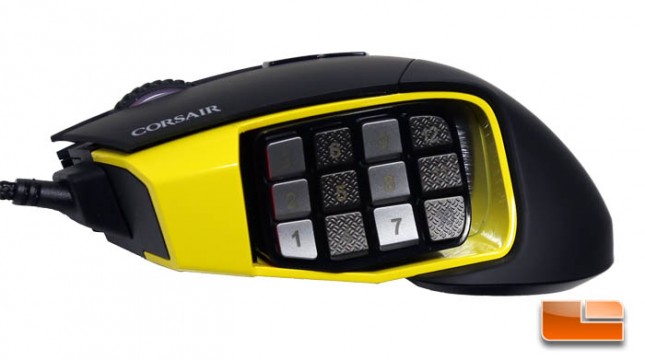 The Corsair Gaming Scimitar is a large and heavy mouse with physical dimensions of 4.7(L) x 3.0(W) x 1.9(H) inches / 119.4 x 77 x 48.8mm and weighs 147 grams. Some aluminum is incorporated into the material construction along with the usual plastic. There are a total of 17 buttons on this mouse with 12 on the side, two on the two, the clickable scroll wheel, and the standard left and right buttons. There are five RGB LED lights, though only four of them can be customized with dynamic effects.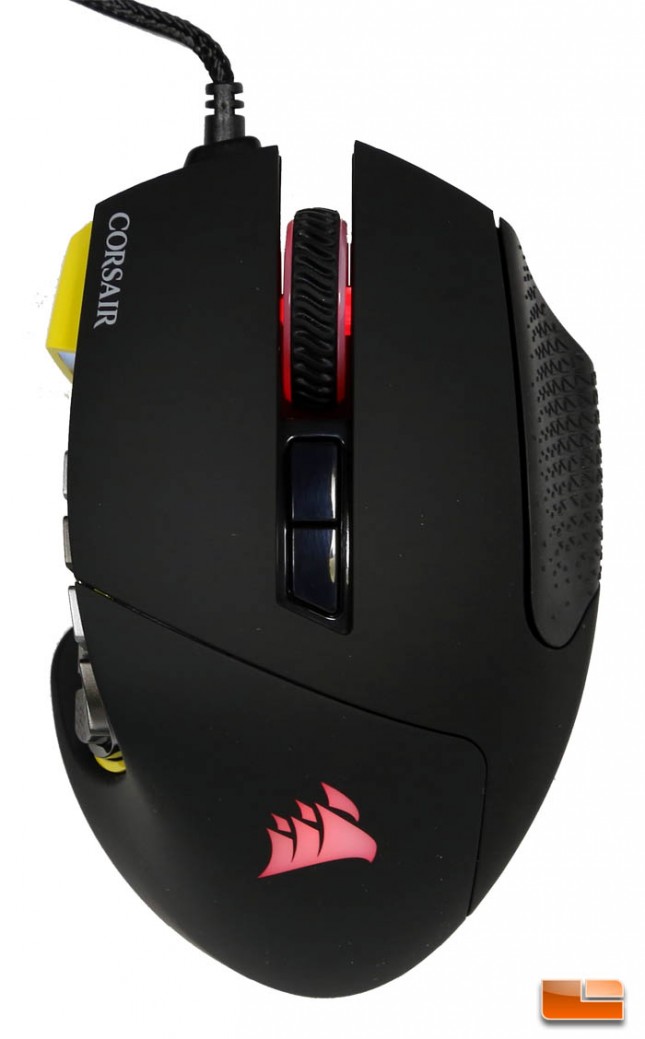 Underneath the mouse we see the 12,000 DPI optical sensor showing itself from within a block of aluminum. There are four rubber feet placed around the edges and a screw for loosening or tightening the sliding thumb buttons.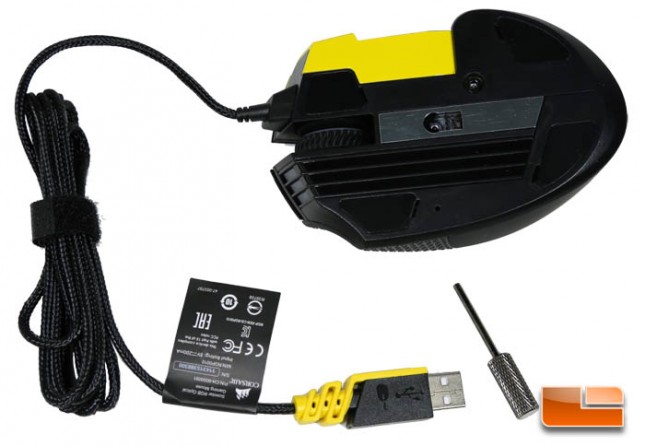 Here we get a head-on view of the left side of the mouse. There's more aluminum behind the 12 button thumb grid.

In front of the thumb buttons is an RGB light that shines one color as determined in the CUE software to indicate which profile setting is being used. The light faces to the rear and can be distracting.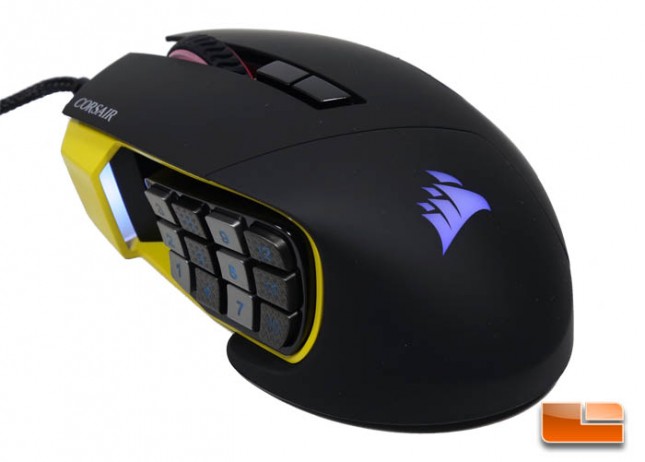 Looking to the front, we see two of the four RGB lighting zones.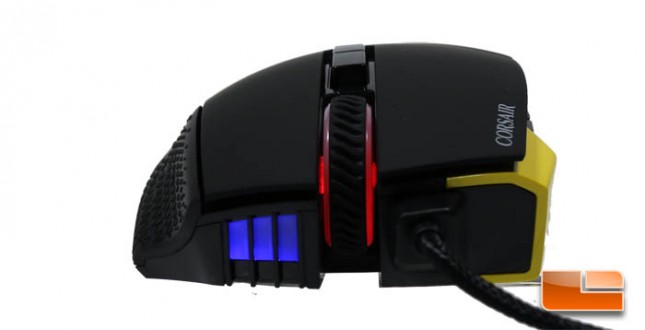 On the right side, we see a textured rubber grip. Also note the high curved top for supporting the palm of the hand.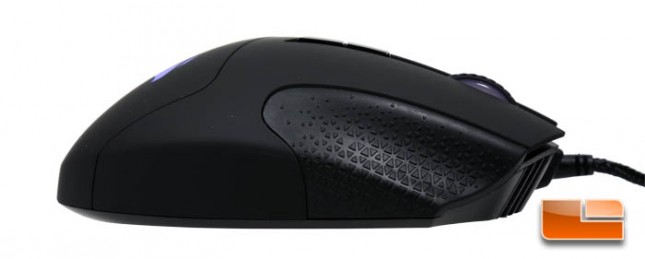 Looking down the mouse we see the tall curve for supporting the hand.