Corsair Obsidian 450D Mid-Tower Case Review
By
Corsair Obsidian 450D Mid-Tower Case
For years, Corsair was known mainly for their memory and flash drives. As times have changed, Corsair has been developing other computer hardware such as keyboards, mice, headphones, cases and other products. They have four award winning case lines, the Vengeance, Graphite, Carbide and Obsidian; Legit Reviews has taken a look at many of these and has always been impressed with the quality and features. Corsair has released a new model in the Obsidian line, the 450D. This mid-tower case looks to continue the Obsidian tradition of keeping the case design simple with a brushed aluminum front panel, while offering a wide range of cooling options.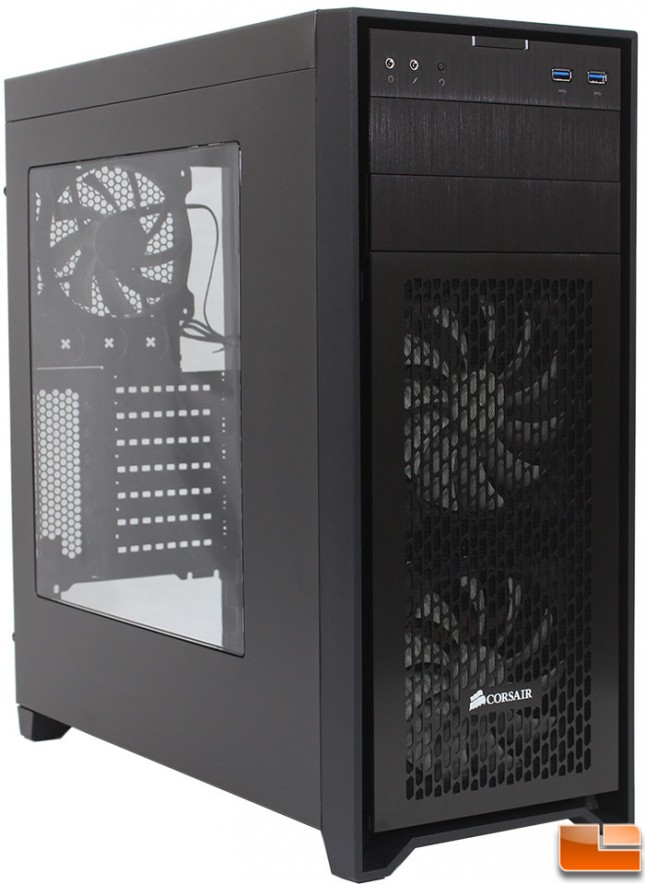 The Obsidian line includes multiple cases ranging from the small mini-ITX 250D to the largest Super Tower 900D, the 450D is in the middle as a mid-tower. It measures 19.5″ x 8.3: x 19.6″ (LxWxH) and weighs just 15.4lbs. It features a large side panel window, tool-less installation, dual hidden 2.5″ SSD trays, SuperSpeed USB 3.o and multiple cooling options.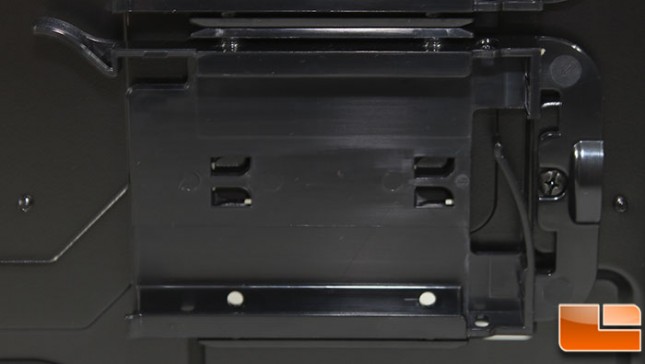 The Corsair Obsidian 450D supports up to three 3.5″ hard drives without adding an optional hard drive cage and two 5.25″ devices. Cooling options are plentiful whether you want to stick with air cooling or venture into liquid cooling. Supporting up to eight 120mm fans (common intake locations are filtered) or liquid cooling radiators up to 360mm there are few limitations on how you can cool your system.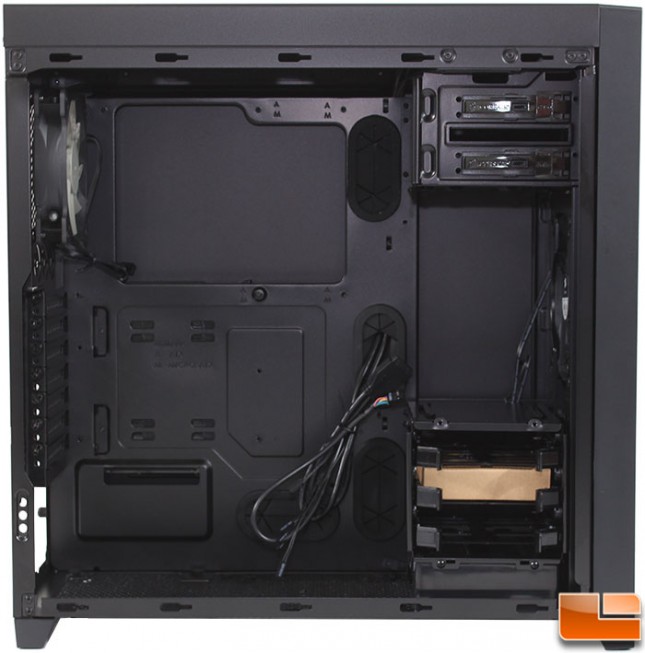 As a mid-tower case, the Obsidian 450D supports mini-ITX, micro-ATX and ATX motherboards. In addition, it will support CPU coolers up to 165mm in height, graphics cards up to 400mm in length. That is a lot of options for a mid-tower case priced at $119 and comes with a 2 year warranty.
Corsair Obsidian 450D Features:

Tool-free 2.5″, 3.5″ and 5.25″ drive installation
Two AF140L intake fans and one AF120L exhaust fan for excellent airflow and low noise levels
Support for 360mm radiator in top of the case
Included modular/removable drive cage supports three 2.5″ / 3.5″ drives (optional cage adds support for 3 more drives)
Removable magnetic top filter allows user to close off top ventilation for a cleaner look
Support for watercooling in a broad variety of configurations
Competitive price point ($119)
Corsair Obsidian 450D Specifications
Form Factor

Mini-ITX, Micro-ATX, ATX

Dimensions (L x W x H)

19.5″ x 8.3″ x 19.6″
494mm x 210mm x 497mm

Drive Bays

Front:
Two 5.25″ Optical
Internal:
3x 2.5″/3.5″ in 1 included drive cage
2x 2.5″ mounted behind motherboard tray
* An optional cage will support 3 more 2.5″/3.5″ drives
** Cages can be moved to any of 2 locations

Cooling

Front: 2x 140mm AF140L fans (supports 2x 120mm)
Rear: 1x 120mm AF120L
Top: Supports 3x 120mm / 2x 140mm
Side: –
Bottom: Supports 2x 120mm with 3.5″ cage removed or relocated

Radiator Mounts

Front: Up to 240mm / 280mm
Rear: 120mm
Top: 260mm / 280mm
Side: –
Bottom: 240mm

Expansion Slots

7

Front I/O

2x USB 3.0
Headphone and Microphone

Power Supply Support
ATX up to 200mm long (not included)
Clearances

Heatsink: 165MM
PSU: Any
Graphics: 430mm

Warranty
2 Years
Let's take a quick look at the packaging for the Obsidian 450D and then take a look at what the case offers.