Corsair Hydro Series H100i Extreme Performance CPU Cooler Review
By
Final Thoughts and Conclusion
Knowing that Haswell is already a hot processor, did the H100i deliver the performance we were hoping? In one word: Absolutely! Intels stock HSF is absolutely horrible with the latest generation Core CPUs and heat has plagued both Ivy Bridge and Haswell processors, so water cooling almost feels essential if you want to actually use your unlocked CPU to its fullest.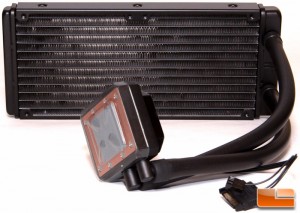 Corsairs Hydro Series Extreme Performance H100i CPU Cooler was great to work with. There isnt really much to stay about it aesthetically, but the build quality and materials used were great. Installation was made very easy, and we had no pinching hoses due to the low permeability tubing used and leaks were non-existent. The added LED system on the water block itself may be gimmicky for some, but I think it was a very nice added feature. Knowing that Im able to program it to change colors based on temperature is pretty cool.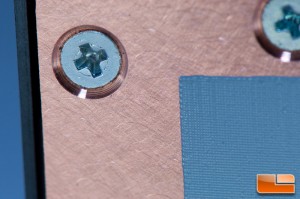 At the time of testing the H100i, Corsair did not have software available that was compatible with Intel 4th Generation Core CPUs (aka: Haswell). With that said, fan speed was motherboard controlled during testing.
Corsairs H100i water cooler will set you back $99.99 shipped on Amazon and is backed by a 5 year warranty. Five years is an awfully long time, and it definitely goes to show that Corsair believes in their product.
In this review we compared Corsairs Hydro Series H100i to the NZXT Kraken x40 and x60 water coolers. For reference, the Kraken x40 runs $99.99 shipped on Amazon, while the x60 runs $109.99 shipped. Both NZXT coolers have a 2 year warranty, which is significantly shorter than Corsairs 5 year warranty.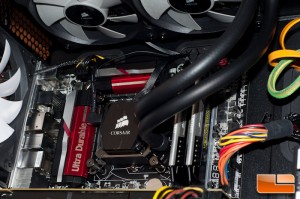 So, which cooler would we recommend? This is a tough one, because it really depends on how much room you have in your case. If your case is set up to accept both 120mm and 140mm radiator, like my Fractal Design Define XL R2, the 140mm NZXT Kraken x60 definitely edged out the 120mm Corsair H100i in all tests and only runs ten bucks more. If youre concerned about the warranty length, the Corsair H100i is a no brainer. The Corsair Hydro Series H100i didn't run the coolest, but , but it costs $10 less and has warranty that is 2.5x longer that what is offered by NZXT. With Corsair you know that should something go wrong, Corsair will have your back.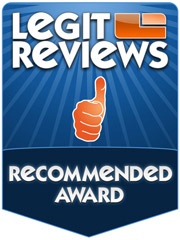 Legit Bottom Line: The Corsair H100i performed quite well, and way better than the stock cooler, but was definitely edged out by the NZXT Kraken x60 cooler in most tests. It is still a great cooler and includes an impressive 5 year warranty.