Corsair H105 Extreme Performance Liquid CPU Cooler Review
By
Corsair H105 Final Thoughts and Conclusion
The H105 is the latest cooler in Corsair's Hydro series, taking place of a top mount 240mm space. With the lack of the I denotation at the end means this cooler isn't designed to work with the Link software, like the H100i is. You won't be able to monitor fan and pump speed via this software and will instead have to rely on PWM fan headers to control fan speed.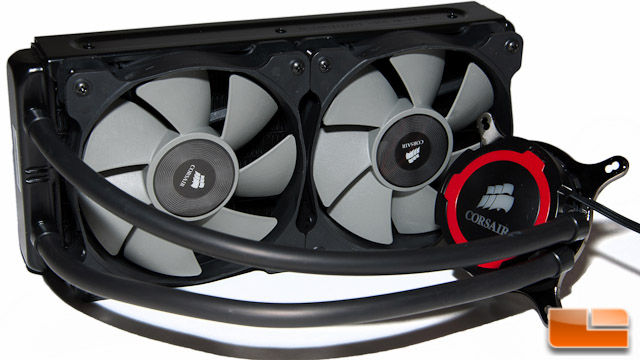 That minor point aside, the H105 is a much thicker radiator than most, measuring 38mm thick vs. the traditional 25-27mm thickness. With this increased thickness, one should expect to have greater cooling performance. By our tests, we must say this definitely held true!
The design of the H105 isn't really anything different than previous coolers, however Corsair did allow you to add a little extra flare to your kit via interchangeable rings. If you don't care to have the silver accent ring, you can change it up to a red or blue one to hopefully help match or contrast the pump to your system's color configuration. In our setup, we chose to install the red to match the GIGABYTE Z87X-UD4H red theme.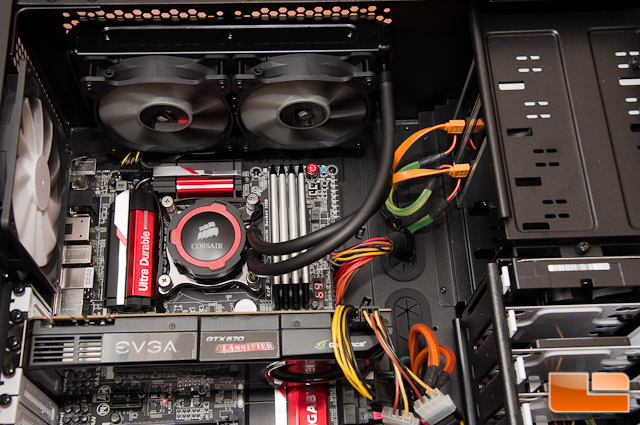 If you're looking to pick up the H105 for your system, you can find it for sale on Amazon for $109.99 shipped, and Corsair has a 5 year warranty with every kit.
Overall the price of this kit hits the market just right and it couldn't be recommended enough. Installation is simple, performance is on par or better than every kit we have tested, and you can't forget about how reasonably priced this kit is.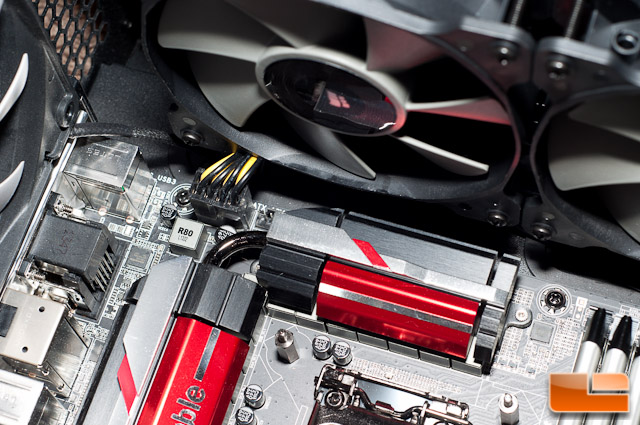 The only problem that some users may have is the fact that you need 63mm minimum clearance for this kit to work. Not all of the Corsair cases can fit this cooler. The Corsair Obsidian 250D mini-ITX chassis was designed from the start to support the Corsair H100, although the Corsair H105 is too thick to fit. In our Fractal Design Define XL R2 chassis, we had just enough room to squeeze this kit in place. We did have the fans rubbing against the 8-pin motherboard power connector, but fortunately is didn't require much effort to get the kit in place.
Legit Bottom Line: The H105 is a darn near perfect kit that packs the performance in a thicker than average 240mm radiator. The only thing you need to ensure with this kit is that you have 63mm of clearance. If you do, this is the right kit for you!