Corsair H100i GTX Extreme Performance Liquid CPU Cooler Review
By
Corsair H100i GTX Liquid CPU Cooler Introduction
It's an undeniable fact that the H100i Liquid CPU cooler, which was released two years ago already, was an absolutely giant success for Corsair and continues to be today. Corsair is good at what they do and they will continue to build on their success. Recently Corsair announced and released a refresh of three coolers in the very successful Hydro series, including the H80i GT, H100i GTX, and the H110i GT; we're going to shift our focus strictly on the H100i GTX (Model # CW-9060021-WW) for this review. This extreme performance cooler features updated features and design, implementing new ideas that they've learned and developed since then. Today we're going to take a look at this cooler and see how it compares to the original H100i and several other coolers.
We reviewed the Corsair Hydro Series H100i Extreme back in September 2013 and thought it was a stellar AIO cooler then, so let's take a look at what makes the H100i GTX so new!
Both the H100i and H100i GTX are 240mm radiators, however the GTX is 3mm thicker – measuring 30mm thick, allowing for more surface area for heat dissipation. This indeed can be a good thing and we'll have to find out if this helps the GTX become an even better contender in today's saturated AIO cooler market. The design of the radiator is also significantly more aesthetically pleasing, as a silver strip was added along both sides, sporting the Corsair name and logo.
Like the original H100i, the GTX includes dual 120mm fans for a traditional push or pull configuration. The included SP120L PWM fans are specially designed for their AIO coolers and set to deliver a very high maximum static pressure of 4.65 mmH2O. This high static pressure is outstanding and is an excellent ingredient for great cooling potential. With a maximum noise level of 37.7 dBA, these fans could be potentially noisy when delivering that high static pressure; we will have to find out when we get to testing. These fans can be manually or automatically controlled thanks to the Corsair Link software, so users that can't stand noisy fans will be able to tame them as they need.
You will also find an update to a couple other aesthetic features, as you will find an LED on the pump this time around, the cover over the pump is significantly better looking, and the tubes are braided giving a better appearance.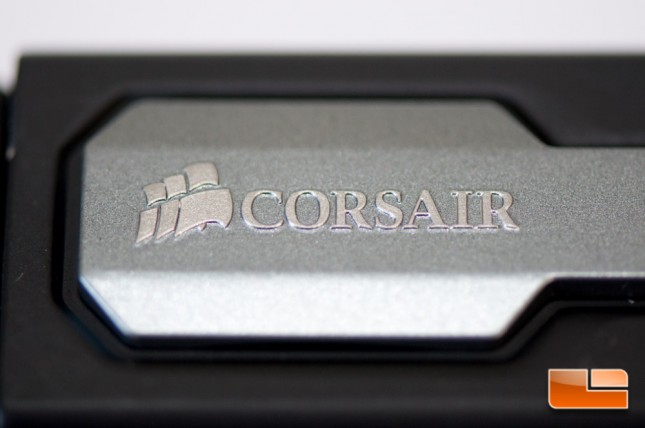 Corsair's H100i GTX can be found on Amazon for $119.99 shipped and includes a lengthy 5-year warranty. Do note that Amazon currently has a 23-58 business day lead time listed on their website, whereas Newegg does not mention delays in shipping and it costs $119.99 + $0.99 shipping. Compare this to $98.00 shipped on Amazon or $89.99 shipped (after $10 rebate) on Newegg for the original H100i CPU water cooler.
Corsair's Link software will be by your side to allow full control of the fans, pump, and LED. You will also find other detailed information regarding temperature and fan speeds from other devices in your system. Link works by simply hooking up the included USB cable from the pump to a USB header on your motherboard. The fans themselves will also hook up to the fan connectors that are tied to the block; no need for finding a separate fan header on your motherboard.
Corsair H100i GTX Technical Specifications:
H100i GTX
H100i
Compatibility
Intel LGA 1150, 1155, 1156, 1366, 2011, 2011-3
AMD Sockets FM1, FM2, AM2, AM3
Radiator Dimensions
276mm x 125mm x 30mm
275mm x 125mm x 27mm
Radiator Material
Aluminum
Cold Plate Material
Copper
Fan Model
SP120L PWM
Fan Dimensions
120mm x 120mm x 25mm
Fan Speed (Max)
2435 RPM +/- 10%
2700 RPM +/- 10%
Fan Airflow
70.69 CFM
77 CFM
Fan Noise Level
37.7 dBA
37.38 dBA
Fan Static Pressure
4.65 mmH2O
4.0 mmH2O
Warranty
5 Years
Let's move on and take a quick look at the packaging and what comes inside the box, getting some good visuals of the features included with this cooler, and follow that up with a performance review of the H100i successor.