Corsair Flash Padlock USB Flash Drive Review
By
Performance
With its primary purpose being security, you would expect that this would not be a high performance drive. Surprisingly, the drive performed very well. I happened to also have a Corsair Flash Voyager (1GB) and an OCZ Rally2 (4GB) drives on hand for some comparison.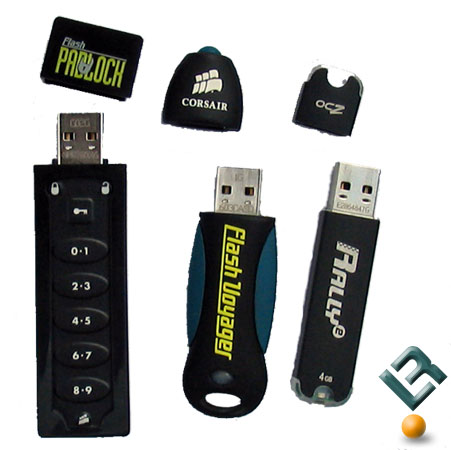 Using DiskBench 2.5.0.3, I used a 700MB file to test the read/write times of the three drives for. Note that due to variations in the test results, I ran three iterations of tests and used the average score on each.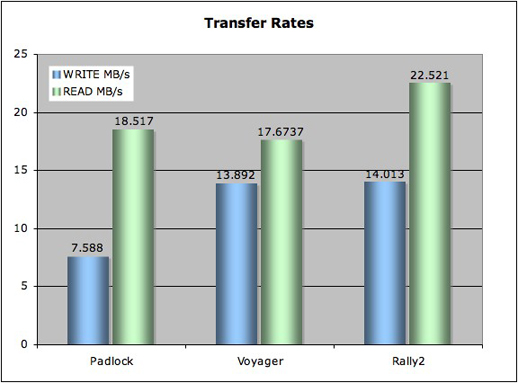 As you can see by the comparisons, the Padlock performed better on average than the Voyager on read but almost half on write. This is to be expected as it is not intended to be a speed demon. I feel the read speeds are more important anyway as it will be the biggest factor impacting the way you can stream media from the drive as well as running portable applications. I was able to play video and audio files directly from the drive without any skipping or lagging so I have no real complaints on the drive speed. The Padlock drive also employs dynamic wear-leveling technology to extend the life of the drive. According to Corsair, the drive will handle AT LEAST 10,000 write cycles which should last the average user for over 10 years.