Corsair Carbide Air 540 ATX Cube Case Review
By
Corsair Carbide Air 540 Final Thoughts & Conclusion
Corsair had to think outside of the box on this one, going with a non-standard style ATX computer case that had some great features. The moment the Corsair Carbide Air 540 cube case arrived on my doorstep, I was nothing short of intrigued just by the thought of dual chambers. I think Corsair nailed this case on the head and it will appeal to many enthusiasts.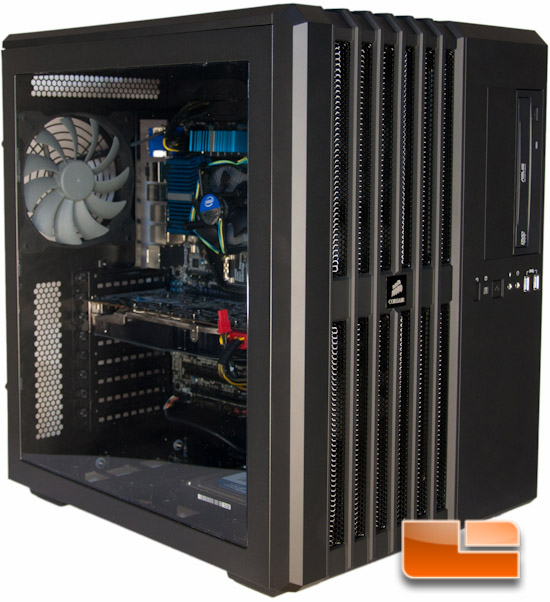 The cost of the Air 540 is quite reasonable in terms with the features and quality that you get. With the cost of $128.38 shipped on Amazon, they're still hitting the masses that can afford this case. Along with that price is a cool 2 year warranty.
The exterior of this case is kind of wild, but very cool and feels just right; not obnoxious. Corsair made the ventilation holes neat by utilizing a honeycomb pattern in the metal mesh and on the case itself, which adds to the attractiveness of the Air 540.
I know this case is rather wide, which is why I say this case is likely only going to appeal to enthusiasts. It is also fairly light weight thanks to a good combination of steel and plastic. There is also a ton of water cooling potential with the Air 540, though the only gripe that I had in regards to this was the 5.25" bays; they're mounted sideways, preventing the installation of a 5.25" bay reservoir for water cooling.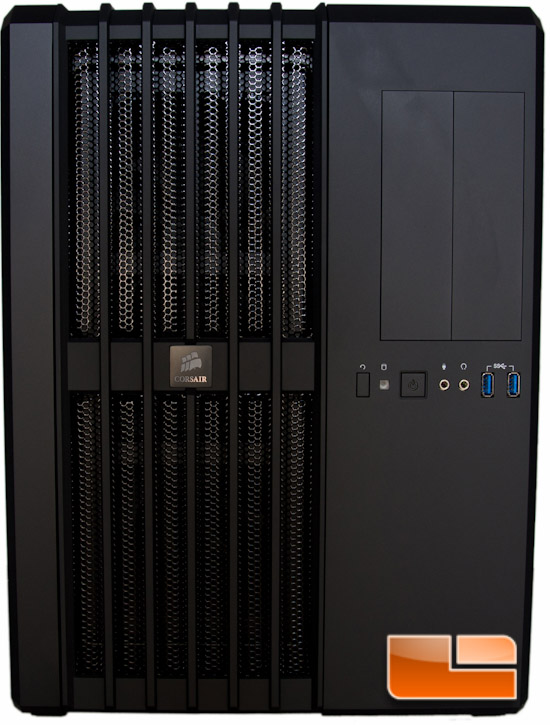 You could turn the case on its side to remedy the reservoir situation, though I'd be wary of this. We all know heat rises, and if you lay the case on the side without the window, you're just going to allow heat to stack against the door. You also wouldn't want to turn it on the window side, because you'd end up hiding the view of your sick hardware. Not only that, but laying your components in that orientation is something that I wouldn't do, either.
The interior of the case is laid out fairly well and installing components was made very easy. I had very few complaints with this. On the positive side, there is a ton of room to work with in this mid-tower chassis. With that amount of room comes the ability to install various water cooling components and radiator sizes. There is room for radiators that measure 120mm – 360mm inside the Air 540, which shows this case is flexible in this respect.
All of the tool-less options on this case are wonderful. You have darn near everything basic that can be installed without tools. The doors and expansion cards have thumb screws, 5.25" bays just slide in place and click in, and the HDDs and SSDs both have tool-less options. Even the PSU can be installed tool-free! You can't forget about the two hot-swappable bays in the main chamber, too. Those are a nice addition and were simple to work with.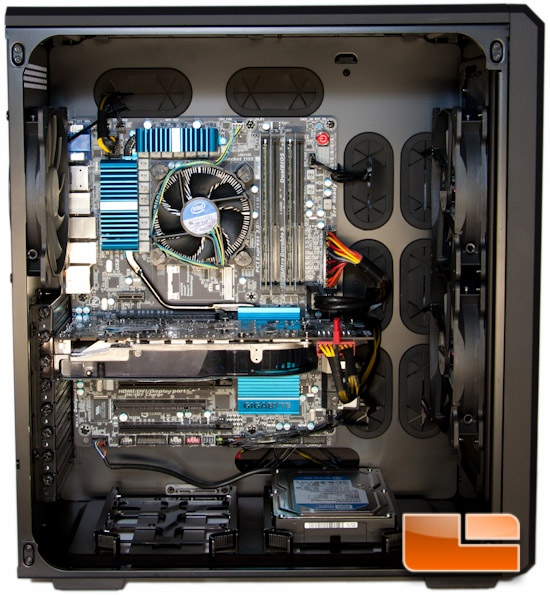 One trouble area inside this case was the I/O wires being a tad short, causing me to have to drape the wires across the motherboard. This definitely was not ideal and could be remedied if Corsair made them 3-4 inches longer. The only other concerns that I had, were the 5.25" bays seemed to squeeze my DVD-ROM a bit much, scratching it up, and the grommet hole at the bottom of the motherboard tray could use the rubber grommet insert to make things tidy and clean.
Overall, this case was a pleasure to work with, and it's definitely one that I'd recommend to someone who is looking for something different and has a ton of cooling potential.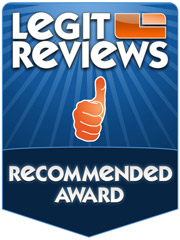 Legit Bottom Line: Corsair's Carbide Air 540 is a style case that isn't seen much, and Corsair did a fine job of making sure it won't be the last.