Corsair Carbide Air 540 ATX Cube Case Review
By
Corsair Carbide Air 540 Introduction
Over the years, Corsair has been coming out with new products in their lineup, and one of those products that they've added to their lineup in the recent years is computer cases. They have made standard sized and styled cases and they have also braved making cases with different features. Today, we will take a look at Corsair's Carbide Air 540, which falls along that different category.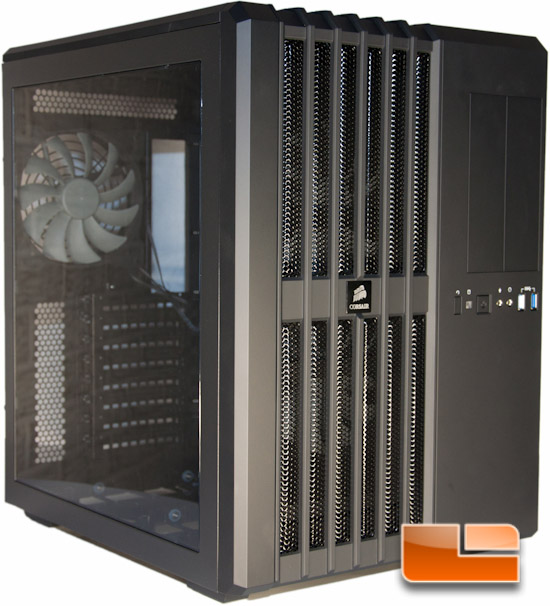 The Corsair Carbide Air 540 is an ATX mid-tower case and is a very interesting design concept. With dual chambers of a decent size, separated by the motherboard tray, one side allows superior airflow while keeping wires out of the way, while the other side allows you to be as messy as you want with your wire management. The main (left) side of the case is designed for devices that need active cooling, which you will install your CPU, motherboard, expansion cards, water cooler(s), fans, and up to two hot-swappable HDDs or SSDs. The other side of this case is for those parts that don't need active cooling and will house the PSU, two ODD's, and up to four 2.5" drives – namely SSDs are in mind here.
This steel and plastic case only comes in one color, and it's a color that you can't go wrong with: flat black. It does sport a large flush mount and slightly tinted window on the left hand side to help show off the sexiness of your hardware that is installed.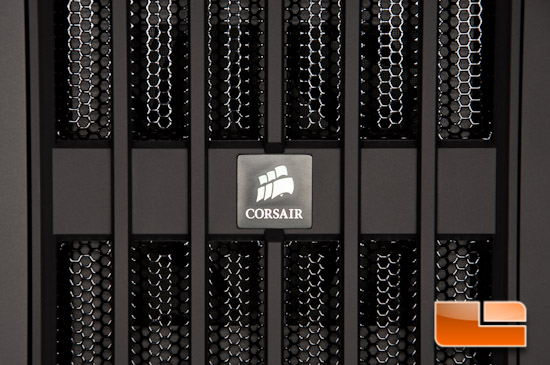 Carbide Air 540 Cube Case Technical Specifications:
Warranty: Two years
Dimension: 415mm x 332mm x 458mm
Weight: Approx 20 lbs (9 kg)
MB Support: ATX, EATX, Micro ATX, Mini ITX
Expansion Slots: 8
Form Factor: Mid-tower
Material: Steel and Plastic
Drive Bays:

(x2) 5.25" tool-free
(x2) 3.5"/2.5" tool-free Drive Caddies (Hot Swap)
(x4) 2.5" tool-free SSD cage

Cooling:

(x2) Corsair Air Series AF140L 140mm Intake fans
(x1) Corsair Air Series AF140L 140mm Exhaust fan

Front I/O:

(x2) USB 3.0
(x1) Headphone
(x1) Mic

Power Supply: ATX
The Air 540 is currently selling for $128.38 shipped on Amazon, which feels like a pretty fair price for this case. One thing that I really like to see, and you'll find similar generous numbers on their other products, is a cool 2 year warranty. Should something need help, Corsair has your back!
Next up, we'll take a look at how well Corsair accounted for the punishment from shippers when you buy this case online.