Corsair Carbide Air 540 ATX Cube Case Review
By
Corsair Carbide Air 540 Packaging & Unboxing
I can't say it enough, but seeing how squished some packages come from various shippers, it always scares me to think of what the contents inside could look like. Fortunately for Corsair, it looks like they did a pretty good job packaging the Air 540.
The packaging is quite plain, which also describes specs and features of the case inside. The plain packaging is just fine by us, because that will inevitably translate to a lower cost for the consumer. I don't think I'd need a flashy packaging, since it's only going to get tossed.
Starting with the front of the box, you'll catch the product name in large text and some information about the cooling system.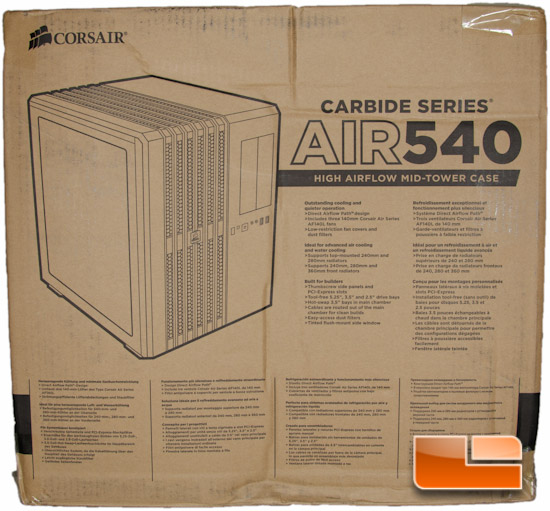 Turn 90 degrees and you will catch more technical specifications in English and a couple other languages.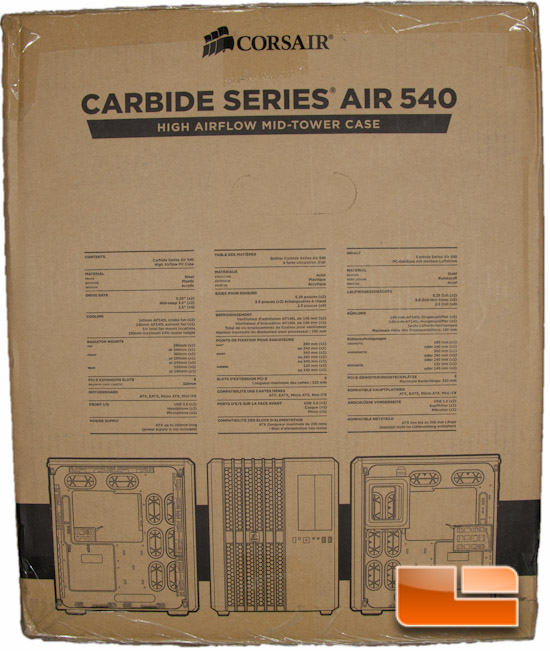 Another turn and the rear of the box shows you an exploded drawing of what the Air 540 looks like. There is plenty of other text which talks about the features and describes a bit about the case.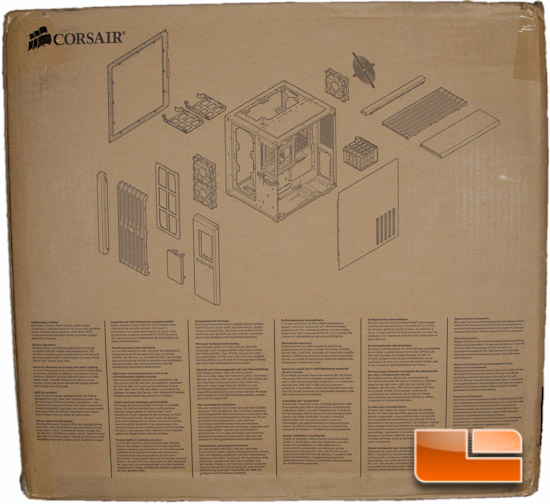 The last side is the exact same thing as the second side, but in a couple other languages.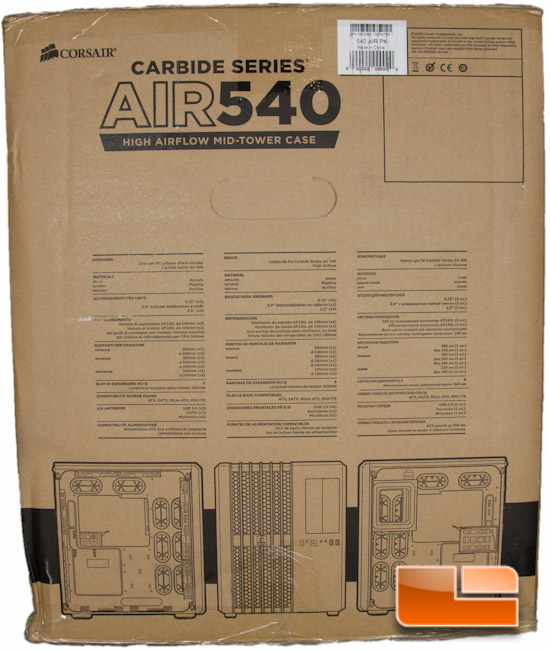 Overall, the box is plenty descriptive and should help you make a decision on buying, should you ever find one on a retail shelf.
Cracking the top of the box, I noticed that Corsair put a very generous amount of Styrofoam on the ends, as well as they wrapped the case itself in fabric.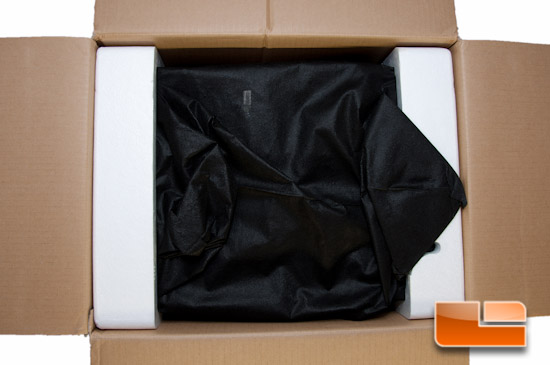 Here's one last shot of how it was packaged after I pulled the case out.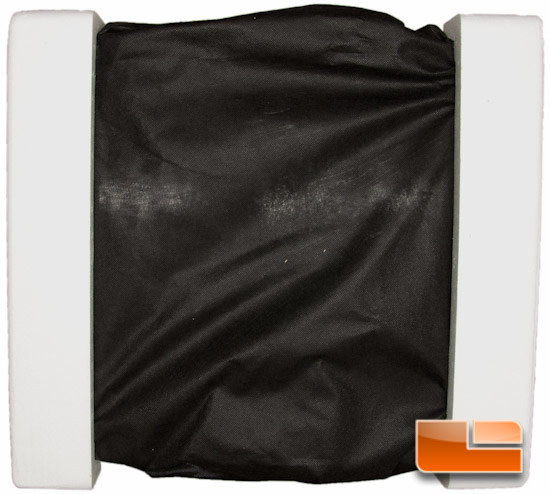 Also included in the box, and one of these items was nicely placed inside the case, are the instructions and a box that contains various screws and some zip ties.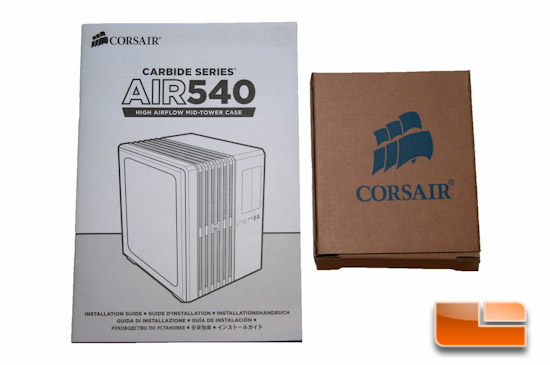 Pulling the packing materials off, you're greeted by the glorious Air 540. There is a nice protective piece of plastic covering the window, which did a good job to make sure the acrylic didn't get scratched up.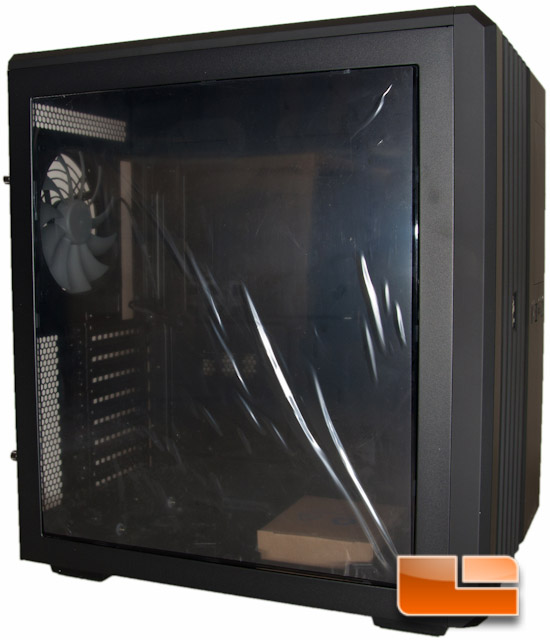 Before we get too deep into it on this page, starting on the next page I will take a walk around the outside of the Air 540, while providing my impressions along the way.