Corsair Carbide Air 240 mATX Case Review
By
Carbide Air 240 Packaging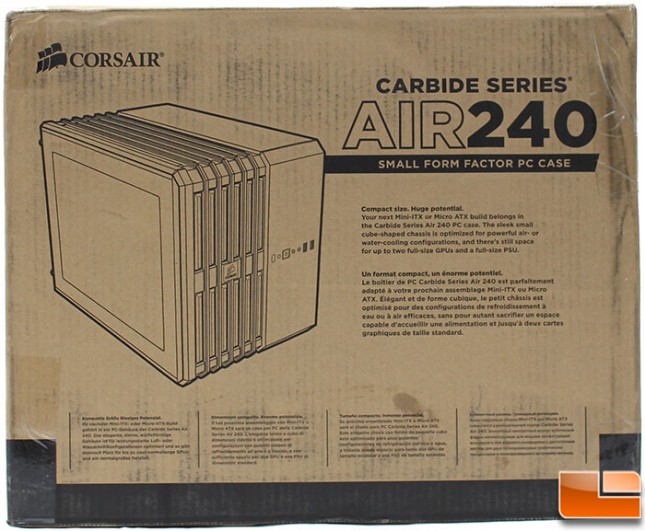 Pretty standard plain brown packaging, the Corsair Carbide Air 240 provides plenty of information for users to know what this case is capable of. The front of the box provides an overview of the case, and a little paragraph describing what the case can support. The box is pretty small, considering this is designed for mATX and mITX systems. The box measures 15in x 18.5in x 13.5in (HxLxW) and weighs in at close to 14lbs.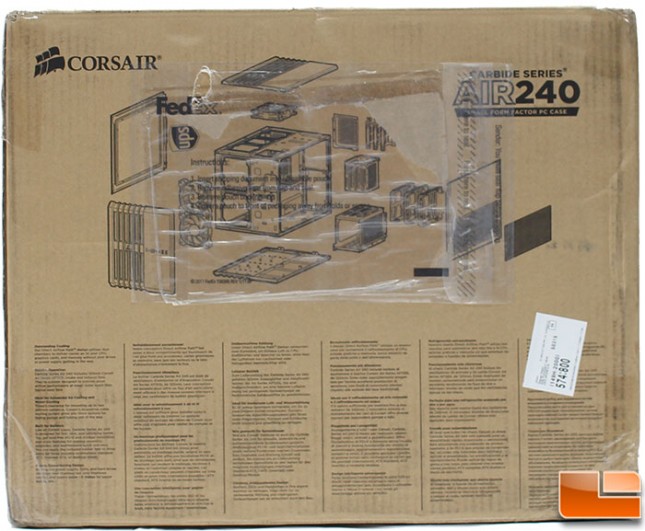 Turning to the back of the box, Corsair gives an exploded view of the Air 240, showing the internal components. Some of the key features are listed below the picture in multiple languages to save on global packaging needs.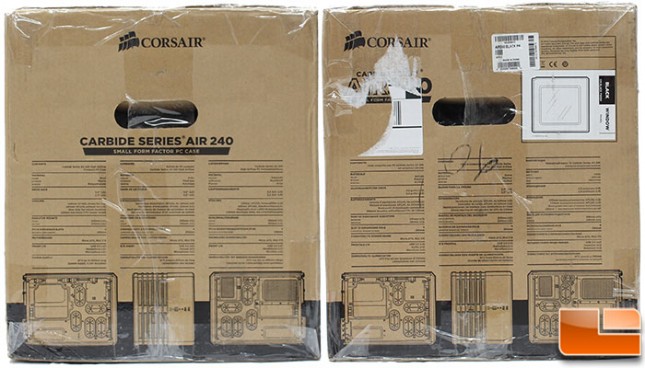 The sides of the box is where Corsair provides the bulk of the information on the Carbide Air 240. The same information is provided on both sides of the box, just in different languages. Here the specifications of the case is listed, focusing on the drive bays, cooling options, mother board compatibility, front I/O ports and power supply compatibility.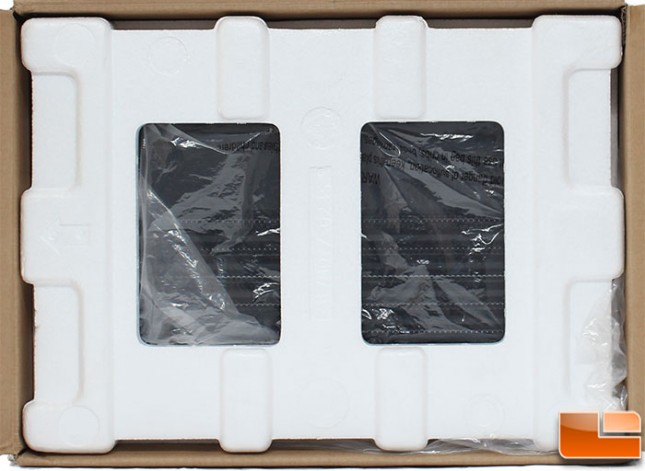 Opening the box, we can see how Corsair packages the Air 240 for shipment. On the top and bottom of the case are two large Styrofoam blocks to protect it. The case itself is placed in a plastic bag to keep moisture away from the case. This is fairly standard packaging for cases, so it was not unexpected.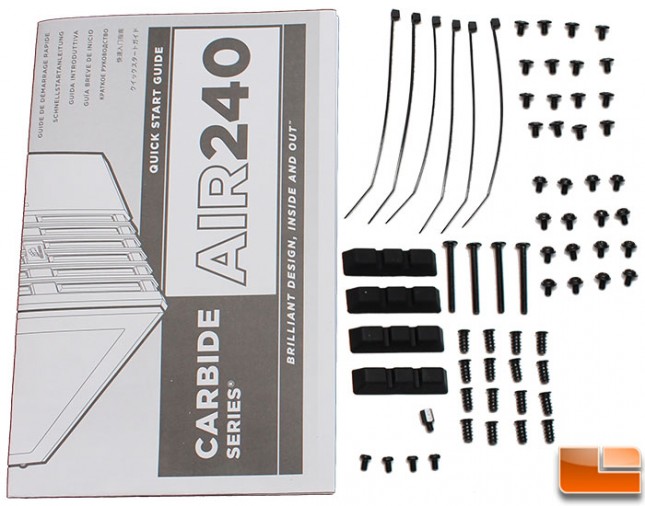 Corsair packages the accessories for the Air 240 in separate plastic bags. There is a one sheet user guide that shows a detailed exploded view of the case, and a listing of the various accessories. These accessories include six zip ties, four rubber feet, one extra stand off, four pan head SSD screws, four long fan screws, sixteen standard fan screws, sixteen SSD screws, and sixteen motherboard screws.