Corsair Carbide 300R Mid-Tower Case Review
By
Corsair Carbide 300R Final Thoughts & Conclusion
Corsair's Carbide Series 300R was a case designed to be more budget friendly. They wanted to ensure that the features you needed were there, and things you didn't weren't. After all, Corsair's motto for the Carbide series is: "Everything You Need, Nothing You Don't."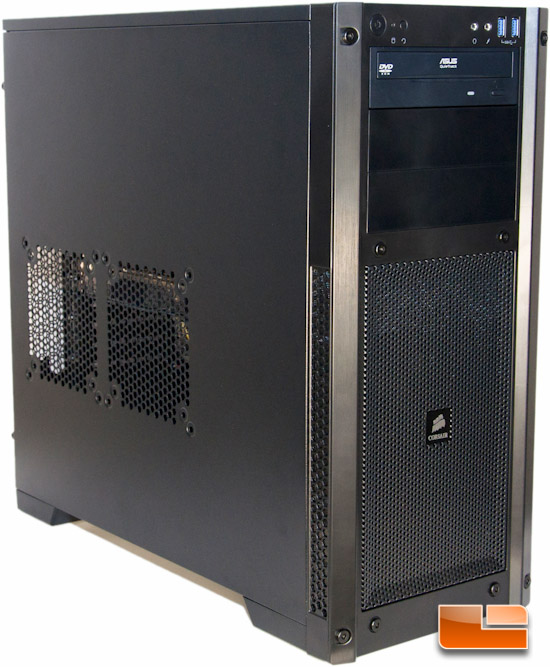 At first glance, I really liked the simple appearance of the 300R. The sleek flat black finish is always a winner in my books. On the front, Corsair added some extra design elements which were very welcome. These elements included things like the hex screw heads and the recessed mesh in front of the intake fan. The location of the I/O connectors, at the very top of the face, were definitely placed properly for those who place their computer on the ground or low.
I noticed the holes on the rear of the case for water cooling piping to be routed, aren't really that great. You actually have to knock these out and you are left with a not so clean edge. A lot of the time you'll find these lined with a rubber grommet to make everything clean and easy.
Jumping to the inside of the case, I really liked the built-in standoffs. The inclusion of a guide pin was also quite nice and makes your install that much easier. All of the tool-less items inside the 300R were great and worked with ease.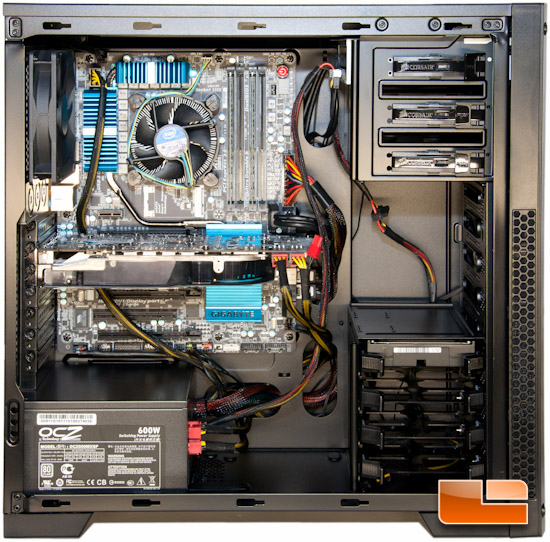 I didn't care for the wire routing holes inside the 300R. I will be honest, they were absolutely better than nothing. I've had cases that never had this type of routing system, and it was a royal pain trying to make things clean. Should Corsair included rubber grommets and a couple different placement options, it would have made the wire routing system darn near perfect. You can really tell what features were not included to keep the build costs down and grommets is certainly one of them.
The only other problem that I had was the way the side panels mount to the case. These proved to be a little difficult at times to put back in place. To remedy this problem, Corsair could have done a tongue and groove design on the bottom, or just had a perpendicular piece of steel to assist with guiding it in place. Instead, it has a triangular piece of steel, which makes getting the panel lined up difficult.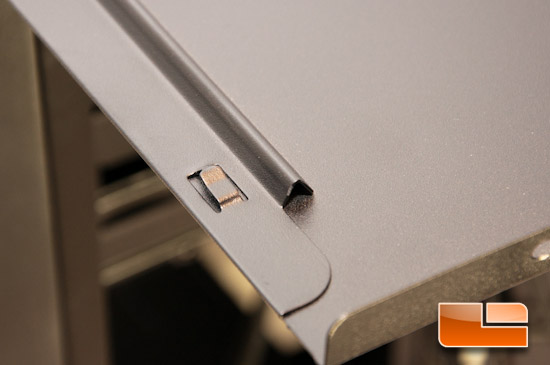 The 300R mid-tower chassis that we reviewed today will run you $86.00 shipped on Amazon. This seems a bit high, but still within the ballpark for the features that you receive. The aforementioned items would have definitely added to the value of the case. Speaking of value, Corsair does give you piece of mind with a two year warranty on the 300R, which I feel is quite generous on a computer case.
Legit Bottom Line: The Corsair Carbide 300R is a semi-budget friendly mid-tower chassis that is sleek and is definitely a worthy contender in the price category it is placed in.