Corsair Carbide 300R Mid-Tower Case Review
By
Corsair Carbide 300R Packaging & Unboxing
The 300R may be a budget minded case, but Corsair still needs to do a good job of packing up the case. The 300R that I'm reviewing today, definitely had a small amount of punishment in shipping, but I'm pretty sure it'll be just fine. Let's take a quick look at the packaging and see how well Corsair accounted for a little neglect.
Corsair opted for a very plain cardboard packaging with basic black printing on it. Not having flashy packaging will cut down on their costs, and inevitably yours. Who doesn't like saving money, right?
Starting with the front, is nice drawing of the 300R, 300R in huge letters to let you know what you're getting, and a nice description on what Corsair has in store for you.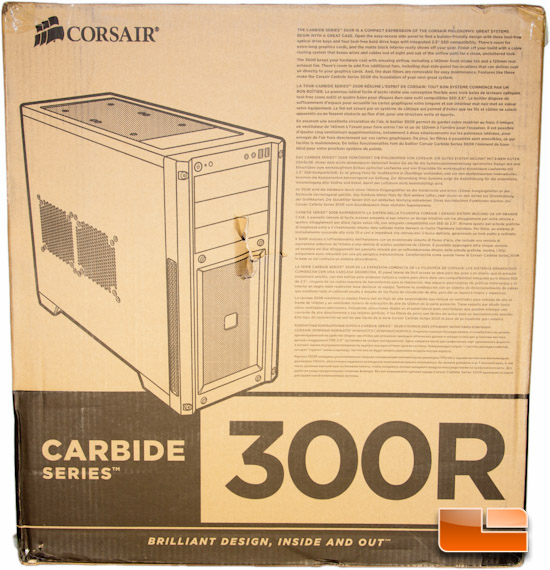 Turn it around a quarter turn and Corsair shows you a drawing of the interior of the case, as well as the front. Described here is everything in three languages other than English.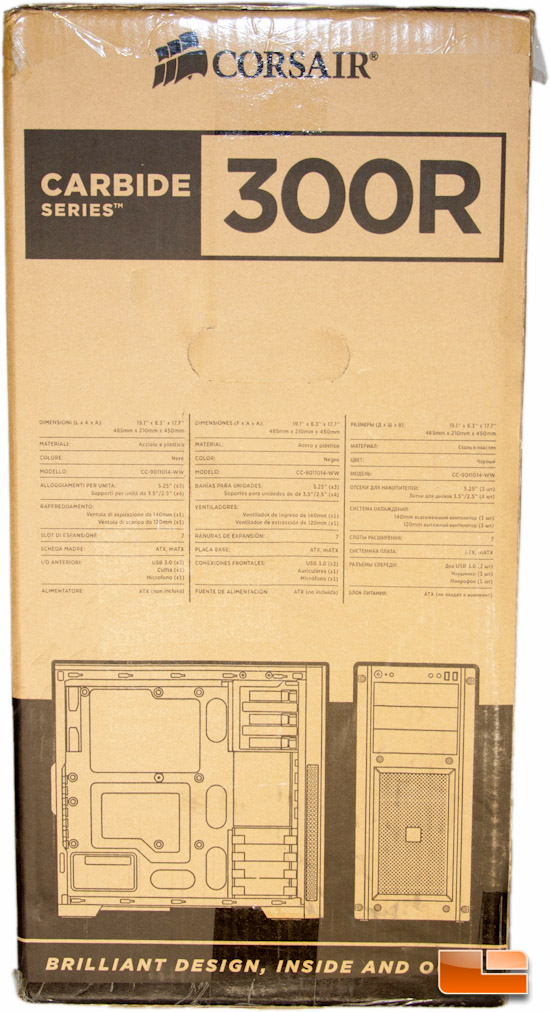 Another turn exposes the back side of the box, which shows you an exploded diagram, and descriptions, of the features you'll find with the 300R.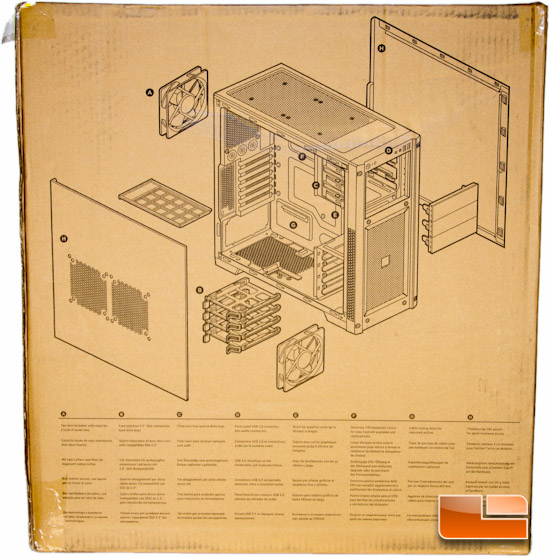 One final 90 degree turn and you have the tech specs in English and two other languages.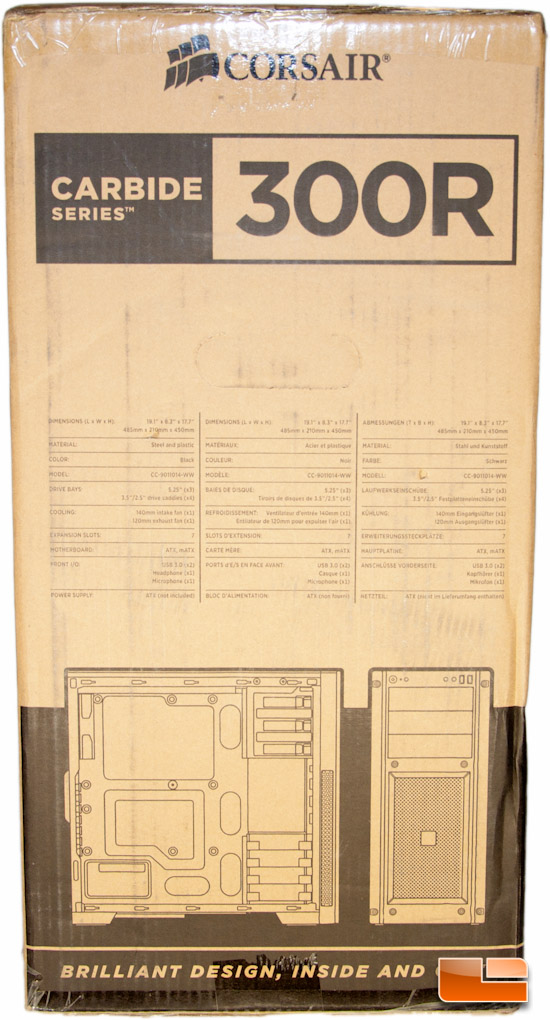 Cracking the top of the box, we expose the Styrofoam blocks housing the 300R. The 300R is also wrapped in plastic, which is always a nice sight to see.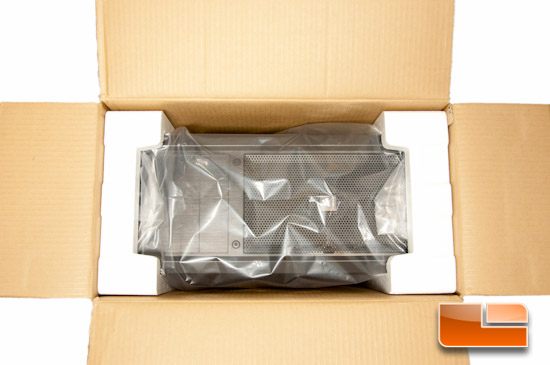 Pulling the 300R out of the box, you can see one more time how Corsair packaged it.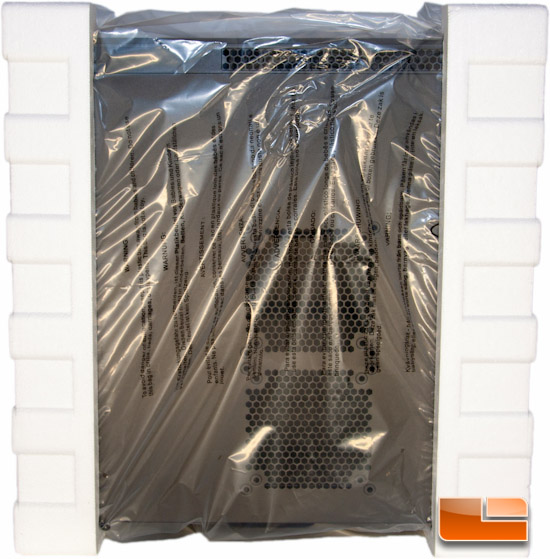 Also included in the box, is a quick start guide, and actually hidden inside the case is the box which contains various screws for mounting 2.5" drives and fans.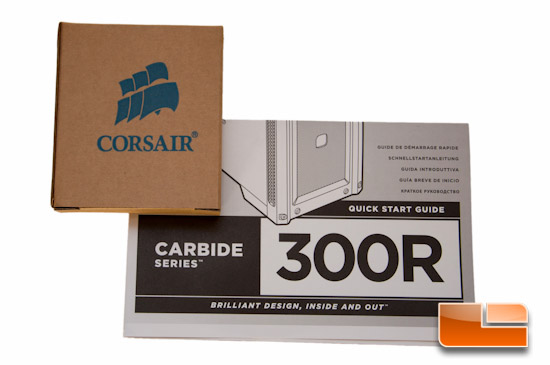 And finally out of the box, we see the sleekness of Corsair's Carbide 300R.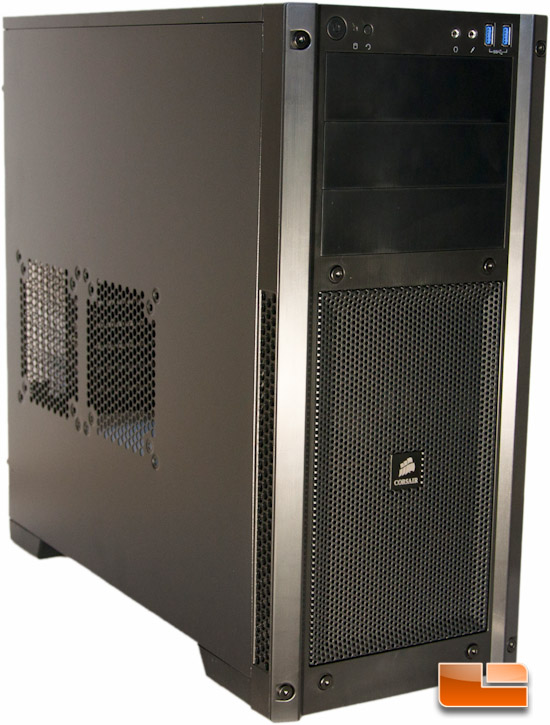 Next up I will take a tour around the 300R and will provide my impressions along the way.