Corsair Carbide 300R Mid-Tower Case Review
By
Corsair Carbide 300R Introduction
As much as we'd all love to own the most expensive of everything, it's only when you come back to reality that you realize that most people cannot. Today we have Corsair's Carbide 300R in the house, which is supposed to be built and designed for those who have a tighter budget, but can spend closer to a Benjamin on a case. We will take a look and see what kind of features this case has, and see if spending a few bucks less will be worth it to you.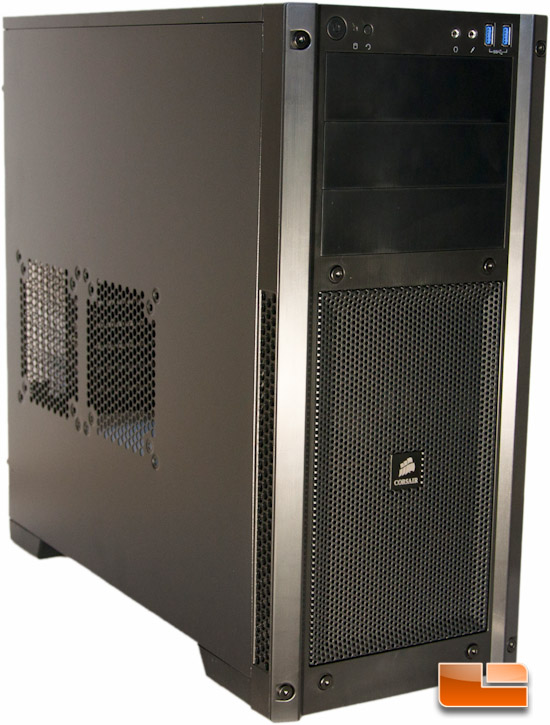 The 300R is a mid-tower chassis that is part of Corsair's Carbide line. If you are unaware, the Carbide line is meant to be your more budget friendly line in Corsair's PC case lineup. This chassis is designed with the gamer in mind, keeping everything tight, to the point, and also offering the ability to install some large components.
Coming in a sleek flat black, inside and out, the 300R (CC-9011014-WW) will run you $86.00 shipped on Amazon for the windowless version, or $89.99 shipped for the windowed version (CC-9011017-WW). Included is a full two year warranty to cover any troubles you may have with the case. Again, the version that we're going to review today is the windowless version.
Corsair Carbide 300R Technical Specifications:
Three 5.25" drive bays
Four3.5" hard drive bays with 2.5" compatibility
Seven expansion slots
Two-year warranty
Front I/O panel contains:

Two USB 3.0 connectors
3.5" headphone and microphone connector
Power and reset switches

Dimensions: 19.1" x 8.3" x 18.7"
Supports graphics cards up to 450mm in length
Two 120mm/140mm top fan mount locations
Two side panel 120/140mm fan mount locations
Two front panel 120/140mm fan mount locations
Includes one front-mounted 140mm fan and one rear 120mm fan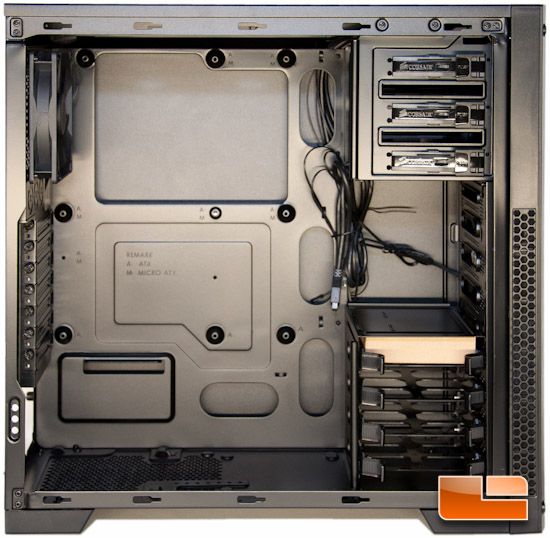 Since Corsair has the gamer in mind for this case, they also offer super cooling potential over the competition. With this case, you will have the ability to install up to 7 fans, with 2 of those fans being included. There is also support for water cooling inside this case!
Next up I will take a quick look at the packaging choice Corsair made for the 300R, and how well they accounted for punishment from shippers, when buying online.