Corsair Carbide 100R Silent Edition Chassis Review
By
Corsair Carbide 100R Silent Edition Chassis Exterior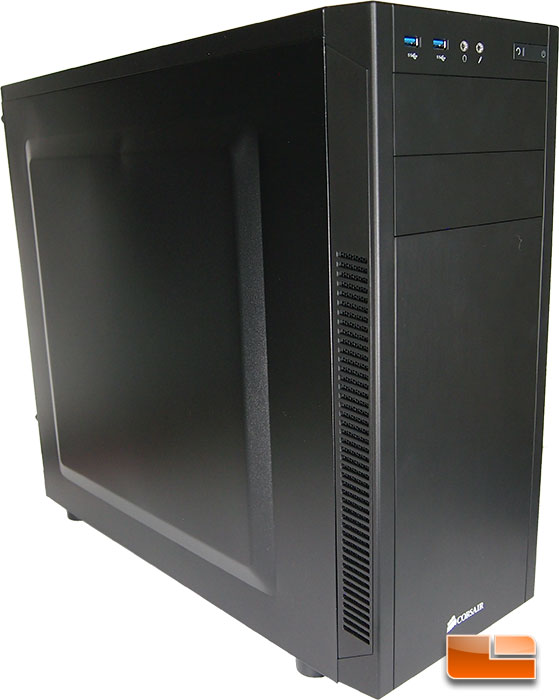 The Corsair Carbide 100R has the style and elegance of the previous generations in the Corsair Carbide series of PC chassis. The overall look is pretty simple, but it maintains a certain style that I like. I've personally become a fan of cases that aren't overly flashy (though there are some really slick ones out there these days), at least for my personal systems, which the Corsair Carbide 100R fits the bill perfectly for.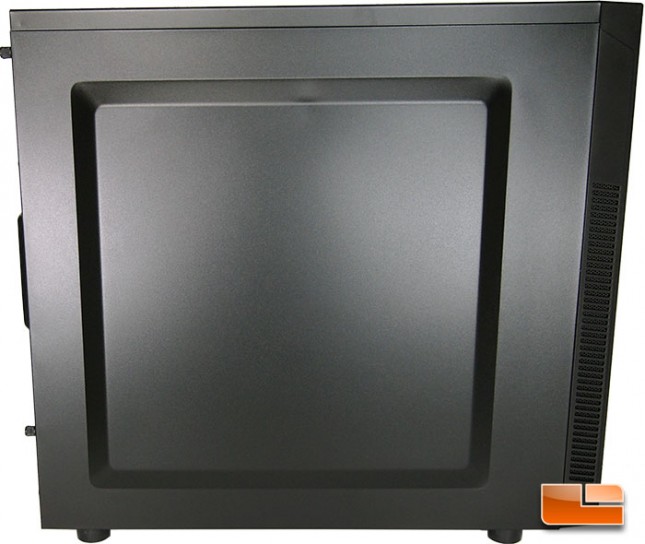 The side panel on the Corsair Carbide 100R Silent Edition is solid (which makes cable management a breeze) so . Though this particular sample has a slight malformation along the top edge of the panel. The finish on the entire Carbide 100R chassis is a mat black that looks pretty slick.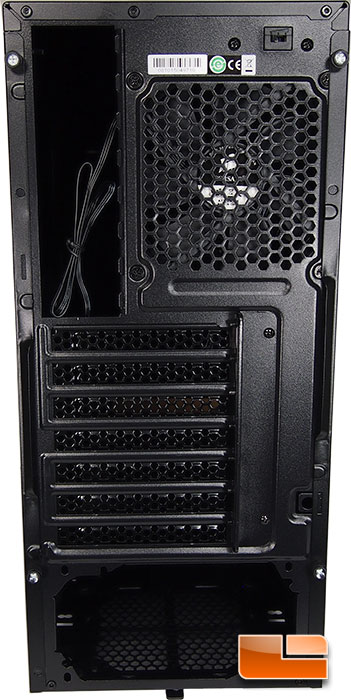 The back panel of the Corsair Carbide 100R Silent Edition is pretty much the norm for a standard PC Chassis. The power supply on the Corsair Carbide 100R can be mounted either way depending on the configuration you're going for. The Carbide 100R has the typical seven expansion slots that can be found on a standard ATX motherboard. There is also a fan speed selector up in the corner. The fan speed selector has three different choices that will keep the noise down depending on your needs. If you're trolling the web, you can lower the speeds for some silent surfing, but if you're gaming you can increase the fan speeds to keep the system cool during the long night of gaming!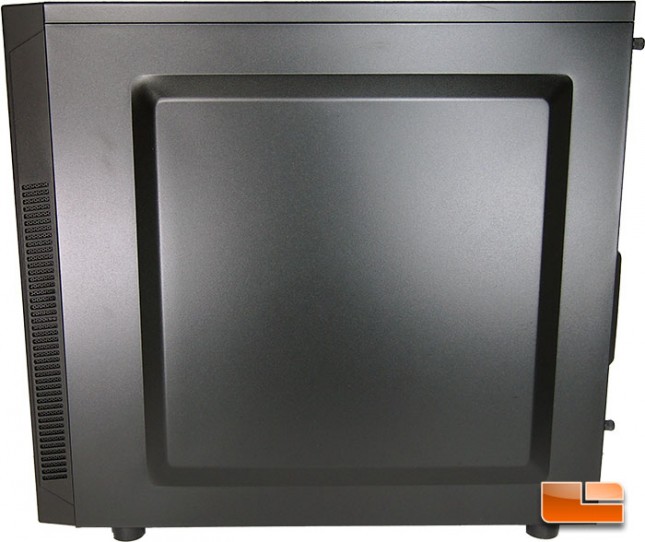 The opposite side of the chassis is the same style as the first side, though it's lacking the dent on the top edge. One aspect that I noticed about both side panels, they are identical. This means even if one of the panels has a slight dent, you can switch the panels to show the other one.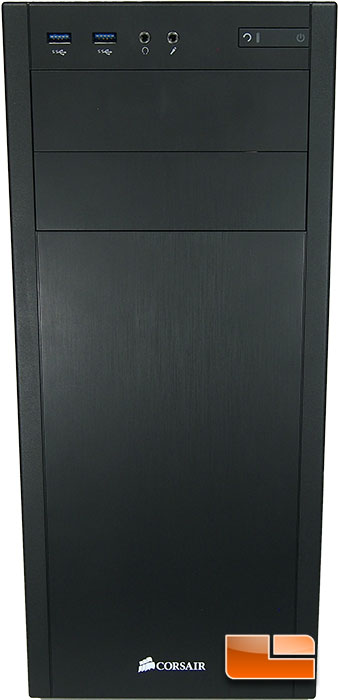 The front of the Corsair Carbide 100R Silent Edition includes a pair of 5.25″ drive bays. Along the bottom edge of the Carbide 100R Silent Edition is the Corsair badge which is only ever on a quality product.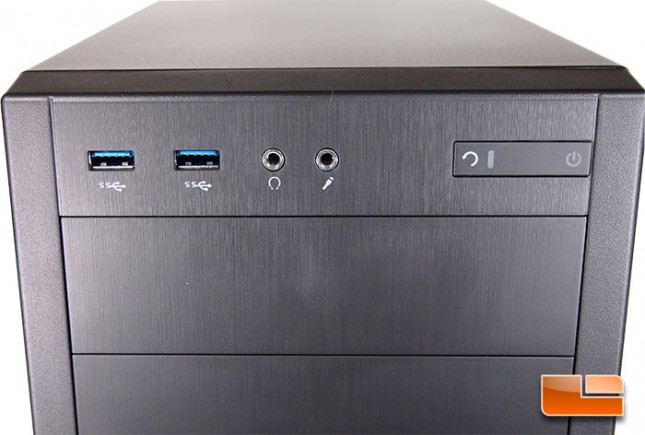 Along the top edge of the Corsair Carbide 100R Silent Edition there is a pair of SuperSpeed USB 3.0 ports, 3.5mm audio jacks for head phones and microphone, as well as the power and reset buttons.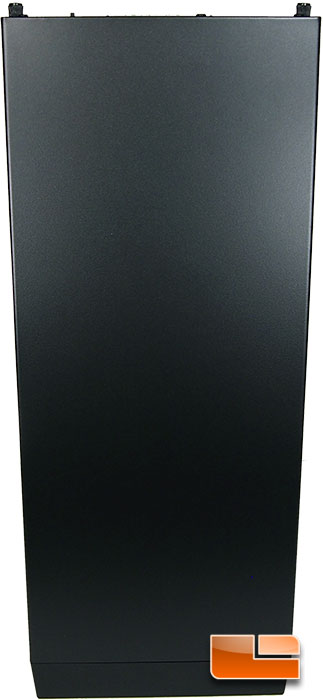 Unlike the Corsair Carbide 100r, The 100R Silent edition features a solid top without the fans. The lack of fans space up top cuts down on the noise that can escape from the chassis.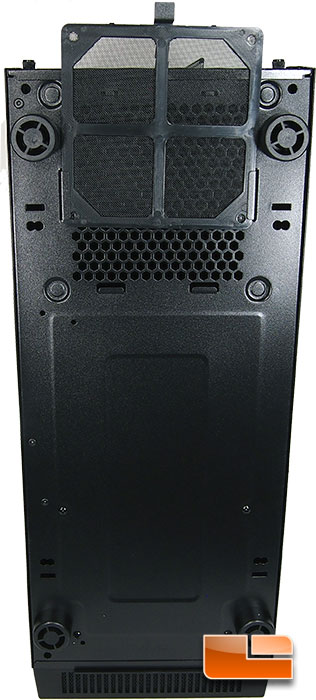 The bottom of the Corsair Carbide 100R Silent edition has a dust filter for the power supply. The 100R has four plastic feet on the bottom, I would have liked to seen some rubber feet here instead.