Cooler Master MasterCase Maker 5t Case Review
By
Cooler Master MasterCase Maker 5t Final Thoughts and Conclusion
With the mesh front. The two front intake fans as well as a rear exhaust fan and plenty of room for almost any build included stock the Cooler Master MasterCase Maker 5t has the basis for a kickass gaming rig. With a 2 year warranty and a price tag currently of $249.99 MSRP I feel the Cooler Master MasterCase Maker 5t may be just a bit over priced, but with it's stylish modern look and glass side panels that let you see the whole world inside of it as well as what looks so far to be a great airflow configuration… my rig has stayed nice and cool. I may be able to forgive the price. The majority of us do not have the kind of expendable income to afford a case like the Cooler Master MasterCase Maker 5t, but if you can afford it it is well worth the money.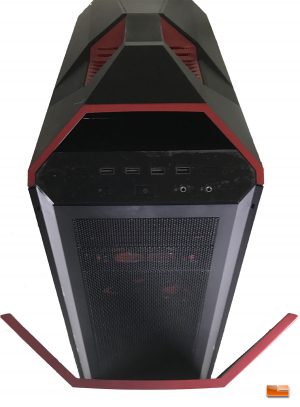 The GPU brackets are a great addition to an outstanding case and in the long run with help save the security and longevity of your graphics cards by giving serious support to GPU's in a world where they keep getting bigger and heavier. Think of them as a bra for you GPU investment.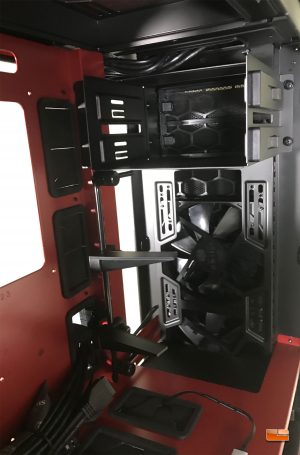 The modular design and ease of movement and removal of the drive bays coupled with the room and ease of building most any configuration of system in the Cooler Master MasterCase Maker 5t puts it at the top of my list for PC cases that I would recommend to anyone in the market for nice looking easy to build gaming rig.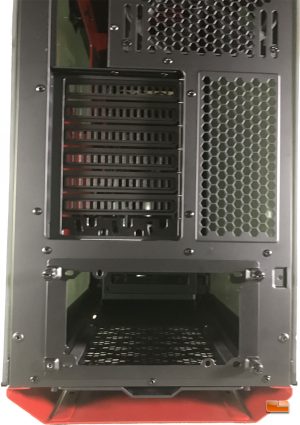 The Legit Bottom Line
Although the Cooler Master MasterCase Maker 5t has a lot of perks and features, it is a no nonsense case that gives the PC enthusiast/gamer the ability to build a system that shows off their rig with style and the ease of build is one of the best I have come across. The price may set a lot of people back, but if you really want this case… It's worth it.